Price's use of videos, advertisements and social media could violate anti-lobbying rules.
Read more July 26 Leave a comment Alex Brandon / AP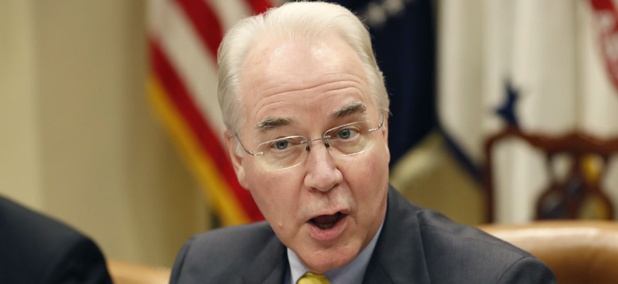 LATEST NEWS
Excellence in Government
Can Government Earn Citizens' Trust? Transparency advocates believe openness is essential, but it's a lot more complicated than that.

Infrastructure management and operation—Freeing agencies to execute critical missions The federal government performs a wide range of critical missions in challenging environments around the world, from polar research to intelligence gathering in top secret facilities to environmental management of legacy nuclear development sites. Trained specialists carry out these tasks, and partnering with experienced professionals for complex infrastructure management and operation lets the specialists concentrate on their missions without distraction.

Public Sector Innovators Gather to Talk Cloud Technology Over the course of two days, thousands of the world's leaders in public sector innovation gathered in Washington D.C. to learn and talk about the cloud. Amazon Web Service's (AWS) eighth-annual Public Sector Summit brought together thousands of businesses, partners and registrants for keynote speeches, technical sessions and networking. "Almost eight years ago at the first event, we had 50 people. We had 10,000 registered at this event," said AWS VP of Worldwide Public Sector Teresa Carlson.

Beyond Buyouts and RIFs: A More Effective Approach to Workforce Management On April 12, the Office of Management and Budget issued a memorandum requiring agencies to develop plans to reduce their workforces. This has led many agencies to search in their talent management toolkit for help.
TSP TICKER
| FUND | G | F | C | S | I | |
| --- | --- | --- | --- | --- | --- | --- |
| JUL 26 CLOSE | $15.3886 | $17.9546 | $34.5506 | $44.9410 | $28.9203 | |
| DAILY CHANGE | 0.0010 | 0.0426 | 0.0098 | -0.1992 | 0.2094 | |
| THIS MONTH (%) | 0.16 | 0.41 | 2.35 | 2.06 | 3.03 | |
| FUND | L 2050 | L 2040 | L 2030 | L 2020 | L Income | |
| --- | --- | --- | --- | --- | --- | --- |
| JUL 26 CLOSE | $18.1595 | $31.5532 | $29.1845 | $25.9642 | $19.0969 | About the TSP Ticker |
| DAILY CHANGE | 0.0259 | 0.0423 | 0.0348 | 0.0215 | 0.0101 | Monthly Returns |
| THIS MONTH (%) | 2.12 | 1.89 | 1.63 | 1.07 | 0.64 | TSP Site |
MORE FROM GOVERNMENT EXECUTIVE MEDIA GROUP