Warned by senators against violating budget deal, White House presses ahead with rescissions.
Read more April 23 Leave a comment Manuel Balce Ceneta/AP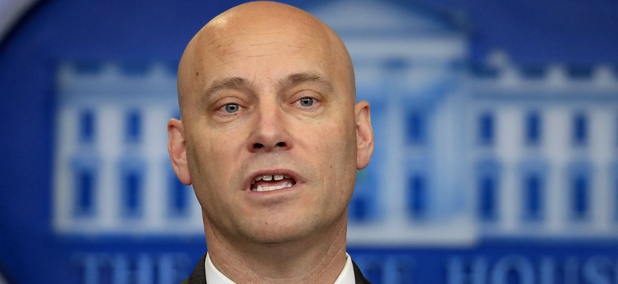 LATEST NEWS
Management
The Foreign Leaders Trump Favors This week's state visit cements Emmanuel Macron's reputation as one of the president's closest friends. ...
sponsor content
Trump's Government Makeover The Trump administration is pursuing an ambitious plan to overhaul the executive branch by consolidating ...
TSP TICKER
| FUND | G | F | C | S | I | |
| --- | --- | --- | --- | --- | --- | --- |
| APR 23 CLOSE | $15.6696 | $17.6863 | $37.7717 | $49.3498 | $31.0943 | |
| DAILY CHANGE | 0.0035 | -0.0171 | 0.0021 | -0.0550 | -0.0845 | |
| THIS MONTH (%) | 0.17 | -0.93 | 1.21 | 1.71 | 1.88 | |
| FUND | L 2050 | L 2040 | L 2030 | L 2020 | L Income | |
| --- | --- | --- | --- | --- | --- | --- |
| APR 23 CLOSE | $19.5256 | $33.6994 | $30.9448 | $27.0676 | $19.6863 | About the TSP Ticker |
| DAILY CHANGE | -0.0164 | -0.0242 | -0.0177 | -0.0065 | -0.0015 | Monthly Returns |
| THIS MONTH (%) | 1.2 | 1.05 | 0.9 | 0.52 | 0.37 | TSP Site |
MORE FROM GOVERNMENT EXECUTIVE MEDIA GROUP