Budget director tells agencies not to worry about FY18 funding until new president has a say.
Read more May 2 Leave a comment Susan Walsh/AP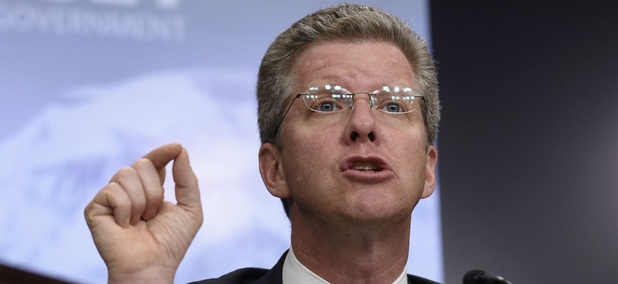 LATEST NEWS
Nextgov
New Bill Says Enough of 'E-Gov' Already The 2002 legislation aimed to push the government toward using "Internet-based information ...
Route Fifty
Puerto Rico's Biggest Default Yet The island's missed a major payment, and the next one could be even larger.
Oversight
How Congress Keeps Getting Paid to Do Nothing Members of the House are trying to pass a bill that would suspend legislators' salaries if ...
TSP TICKER
| FUND | G | F | C | S | I | |
| --- | --- | --- | --- | --- | --- | --- |
| MAY 02 CLOSE | $15.0108 | $17.5192 | $28.2685 | $35.8864 | $24.1804 | |
| DAILY CHANGE | 0.0015 | -0.0374 | 0.2193 | 0.2920 | 0.1782 | |
| THIS MONTH (%) | 0.01 | -0.21 | 0.78 | 0.82 | 0.74 | |
| FUND | L 2050 | L 2040 | L 2030 | L 2020 | L Income | |
| --- | --- | --- | --- | --- | --- | --- |
| MAY 02 CLOSE | $15.2903 | $27.0305 | $25.4723 | $23.5330 | $17.9711 | About the TSP Ticker |
| DAILY CHANGE | 0.0984 | 0.1521 | 0.1231 | 0.0809 | 0.0266 | Monthly Returns |
| THIS MONTH (%) | 0.65 | 0.57 | 0.49 | 0.34 | 0.15 | TSP Site |
MORE FROM GOVERNMENT EXECUTIVE MEDIA GROUP