Author Archive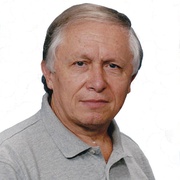 Howard Risher
Workforce Management Consultant
Howard Risher is a consultant focusing on pay and performance. In 1990, he managed the project that led to the passage of the Federal Employees Pay Comparability Act and the transition to locality pay. Howard has worked with a variety of federal and state agencies, the United Nations and OECD. He earned his bachelor's degree from Penn State and an MBA and Ph.D. in business from the Wharton School, University of Pennsylvania. He is the co-author of the new book
It's Time for High-Performance Government: Winning Strategies to Engage and Energize the Public Sector Workforce
(2016), with Bill Wilder.
Howard Risher is a consultant focusing on pay and performance. In 1990, he managed the project that led to the passage of the Federal Employees Pay Comparability Act and the transition to locality pay. Howard has worked with a variety of federal and state agencies, the United Nations and OECD. He earned his bachelor's degree from Penn State and an MBA and Ph.D. in business from the Wharton School, University of Pennsylvania. He is the co-author of the new book
It's Time for High-Performance Government: Winning Strategies to Engage and Energize the Public Sector Workforce
(2016), with Bill Wilder.
Management
A new white paper reinforces the notion that the way forward is to work around the current system.
Management
Bureaucracy is getting worse, not better.
Management
Empowered employees take goal achievement very seriously. When problems arise, they know they are expected to act.
---
Management
Engagement is clearly important, but it doesn't assure an organization's success.
Management
There's no effective dashboard documenting the government's efforts to solve its considerable workforce problems.
Pay & Benefits
The General Schedule system is unresponsive to labor market dynamics and agency staffing needs.
Management
Making skills and competencies integral to talent management is an effective strategy in every field.
Management
A commitment to fairly serve all who have a stake in government—including employees—would serve the nation well.
Management
The pandemic and emerging budget problems make it imperative to manage government's people assets more effectively.
Pay & Benefits
The government is confronted with a different workforce management reality than at any time in the past.
Management
The fact is, employees want their organization to be successful. They want to help sustain that success, and they want their value recognized.
Management
The need for a new work management paradigm has never been more obvious.
Management
People perform better when they have goals. They perform even better when they are members of a team working to achieve team goals.
Management
The Republican Study Committee's recent task force report is correct in its point that federal benefits costs cannot be justified.
Management
Government does not understand this growing segment of the labor force, and that affects federal pay.
Management
The Marine Corps has sustained its elite status since its creation in 1775.
Management
Practices are dangerously out of sync with those proven to support successful, high performance work environments.
Management
Government employees learn very early there is an unwritten job description that delimits what they are expected to do.
Management
In many regions with aging workforces, increasing salaries won't be enough to fill federal job vacancies.
Management
Next year, the GS system—its management philosophy and administrative framework—will be 100 years old.