Author Archive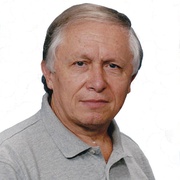 Howard Risher
Workforce Management Consultant
Howard Risher is a consultant focusing on pay and performance. In 1990, he managed the project that led to the passage of the Federal Employees Pay Comparability Act and the transition to locality pay. Howard has worked with a variety of federal and state agencies, the United Nations and OECD. He earned his bachelor's degree from Penn State and an MBA and Ph.D. in business from the Wharton School, University of Pennsylvania. He is the co-author of the new book
It's Time for High-Performance Government: Winning Strategies to Engage and Energize the Public Sector Workforce
(2016), with Bill Wilder.
Howard Risher is a consultant focusing on pay and performance. In 1990, he managed the project that led to the passage of the Federal Employees Pay Comparability Act and the transition to locality pay. Howard has worked with a variety of federal and state agencies, the United Nations and OECD. He earned his bachelor's degree from Penn State and an MBA and Ph.D. in business from the Wharton School, University of Pennsylvania. He is the co-author of the new book
It's Time for High-Performance Government: Winning Strategies to Engage and Energize the Public Sector Workforce
(2016), with Bill Wilder.
Management
Practices are dangerously out of sync with those proven to support successful, high performance work environments.
Management
Government employees learn very early there is an unwritten job description that delimits what they are expected to do.
Management
In many regions with aging workforces, increasing salaries won't be enough to fill federal job vacancies.
---
Management
Next year, the GS system—its management philosophy and administrative framework—will be 100 years old.
Management
Government is overlooking a straightforward and inexpensive way to tackle its talent management problems—investing in middle managers.
Management
Talent gaps cannot be solved within the rigid civil service system.
Management
High trust organizations are more productive and among the best places to work.
Management
The crisis at the Bureau of Prisons, highlighted by the suicide of Jeffery Epstein, is only the latest example confirming the civil service system needs to be reformed.
Management
Agencies can't fix problems they haven't first clearly identified. Better data is essential.
Management
Too often, the argument for reform is vague or the benefits unclear; on balance employees expect to lose.
Management
When workforce issues impede an agency's service to the public, it's more than a line in the budget.
Management
Officials plan to do something they've never done before—develop a market analysis comparing the total compensation for federal jobs with their non-federal counterparts.
Management
In high performing organizations, HR specialists work as advisers and consultants to line managers to address workforce problems. That doesn't happen in federal agencies.
Management
Under the leadership of former Gov. Haslam, Tennessee succeeded in shifting to outcomes-based management.
Management
It is the most antiquated and bureaucratic of all federal HR practices.
Management
Employees have any number of other reasons for stress at work.
Management
Older workers are far more influential than their younger colleagues.
Management
At this point, the General Schedule is an impediment to good government.
Management
If government could start with a clean page to plan a new pay system, it would never consider the General Schedule program model.
Management
When school superintendents are paid significantly more than government's leaders, something is wrong.