Author Archive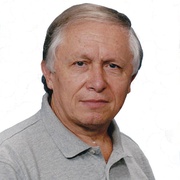 Howard Risher
Workforce Management Consultant
Howard Risher is a consultant focusing on pay and performance. In 1990, he managed the project that led to the passage of the Federal Employees Pay Comparability Act and the transition to locality pay. Howard has worked with a variety of federal and state agencies, the United Nations and OECD. He earned his bachelor's degree from Penn State and an MBA and Ph.D. in business from the Wharton School, University of Pennsylvania. He is the co-author of the new book
It's Time for High-Performance Government: Winning Strategies to Engage and Energize the Public Sector Workforce
(2016), with Bill Wilder.
Howard Risher is a consultant focusing on pay and performance. In 1990, he managed the project that led to the passage of the Federal Employees Pay Comparability Act and the transition to locality pay. Howard has worked with a variety of federal and state agencies, the United Nations and OECD. He earned his bachelor's degree from Penn State and an MBA and Ph.D. in business from the Wharton School, University of Pennsylvania. He is the co-author of the new book
It's Time for High-Performance Government: Winning Strategies to Engage and Energize the Public Sector Workforce
(2016), with Bill Wilder.
Management
There is no better way to understand how the work experience has changed and how it can be improved than meeting with front line employees.
Management
The failure of the job classification system affects every HR practice and puts billions of dollars in payroll in question.
Management
This would be an ideal time to rethink the talent management policies for these essential occupations.
---
Management
A good place to start would be to reward goal achievement.
Management
The payoff will be improved agency performance—and the gains could be significant.
Management
Kiran Ahuja has her work cut out for her at the Office of Personnel Management.
Management
President Biden's promise to "pursue a comprehensive approach to advancing equity for all" defines the goal.
Management
The Biden administration has an opportunity to significantly change how government works.
Management
Change will require committed leadership. It's a problem at all levels and in all functions.
Management
Changes instituted by the Trump administration reflect an outdated and discredited "do as you're told" approach to management.
Management
An agency's purpose should be the foundation for workforce management.
Management
The Trump administration's plan to link layoffs to performance ratings is not credible because the ratings themselves are not credible.
Management
The pandemic has created an opportunity for government to change the way work gets done. Managers will be the key to success.
Management
For reasons now buried in history, the Office of Personnel Management has never provided leadership in analyzing or tackling workforce problems.
Management
The rigidity of the General Schedule, the political pressure to control payroll costs, the importance of tenure and the restricted authority of managers all impede effective workforce management.
Management
The Biden administration will need to make the civil service more competitive with the private sector in attracting needed talent.
Management
Personnel practices rooted in blue collar work from the last century continue to hold government back.
Management
Former Comptroller General David Walker makes a strong case for transforming federal personnel systems to stress values of accountability, integrity and reliability.
Management
Leading companies have made commitments to their employees. Government should do the same.
Management
A new white paper reinforces the notion that the way forward is to work around the current system.