Author Archive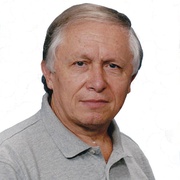 Howard Risher
Workforce Management Consultant
Howard Risher is a consultant focusing on pay and performance. In 1990, he managed the project that led to the passage of the Federal Employees Pay Comparability Act and the transition to locality pay. Howard has worked with a variety of federal and state agencies, the United Nations and OECD. He earned his bachelor's degree from Penn State and an MBA and Ph.D. in business from the Wharton School, University of Pennsylvania. He is the co-author of the new book
It's Time for High-Performance Government: Winning Strategies to Engage and Energize the Public Sector Workforce
(2016), with Bill Wilder.
Howard Risher is a consultant focusing on pay and performance. In 1990, he managed the project that led to the passage of the Federal Employees Pay Comparability Act and the transition to locality pay. Howard has worked with a variety of federal and state agencies, the United Nations and OECD. He earned his bachelor's degree from Penn State and an MBA and Ph.D. in business from the Wharton School, University of Pennsylvania. He is the co-author of the new book
It's Time for High-Performance Government: Winning Strategies to Engage and Energize the Public Sector Workforce
(2016), with Bill Wilder.
Workforce
Managers need the training and the tools to create a workplace where everyone is valued and committed to achieving organizational goals.
Pay & Benefits
The General Schedule pay system is too rigid to allow the government to attract and retain employees in today's tight labor market.  
Management
Strengthening the federal workforce will first require strengthening the Office of Personnel Management.
---
Management
As long as day to day management of performance remains unchanged, it's unrealistic to expect better results.
Management
Looking to the future, the GS system will be a barrier to rebuilding a federal workforce with essential expertise.
Management
Rebuilding the workforce will require a pay system that is seen as fair to highly qualified men and women. It also has to enable agencies to compete for talent.
Management
The old guard should be uncomfortable with what's unfolding.
Management
Every job description should be reviewed.
Management
It won't be easy to execute Biden's executive order to make federal employment fair and free of bias.
Management
Research offers recommendations for improving transparency, access, recruitment and accountability.
Management
Kiran Ahuja, the newly confirmed director of the Office of Personnel Management, faces a monumental task.
Management
There is no better way to understand how the work experience has changed and how it can be improved than meeting with front line employees.
Management
The failure of the job classification system affects every HR practice and puts billions of dollars in payroll in question.
Management
This would be an ideal time to rethink the talent management policies for these essential occupations.
Management
A good place to start would be to reward goal achievement.
Management
The payoff will be improved agency performance—and the gains could be significant.
Management
Kiran Ahuja has her work cut out for her at the Office of Personnel Management.
Management
President Biden's promise to "pursue a comprehensive approach to advancing equity for all" defines the goal.
Management
The Biden administration has an opportunity to significantly change how government works.
Management
Change will require committed leadership. It's a problem at all levels and in all functions.