Federal Retirement Applications, Processing Both Down in October
The backlog of pending requests crept to nearly 18,000 last month, although the number of applications is significantly down from the same period in 2018.
The Office of Personnel Management announced last week that the backlog of pending federal retirement claims nearly reached 18,000 last month. Although the number of requests has decreased in recent months, so too has the pace by which the federal government's HR agency has processed them.
According to agency statistics, only 7,044 federal employees filed for retirement in October. That represents about 400 fewer claims than OPM received in September, and a decrease of nearly 2,000 requests compared with the 9,012 that were filed in October 2018.
However, OPM only processed 6,538 retirement claims last month, which represents around 1,100 fewer than September and a decrease of around 400 claims compared to the same period last year. As a result, the backlog of pending requests crept up to 17,882 last month, over 500 more than in September and the highest since the mid-year retirement wave hit in July. OPM considers a backlog of 13,000 or fewer claims to be a "steady state."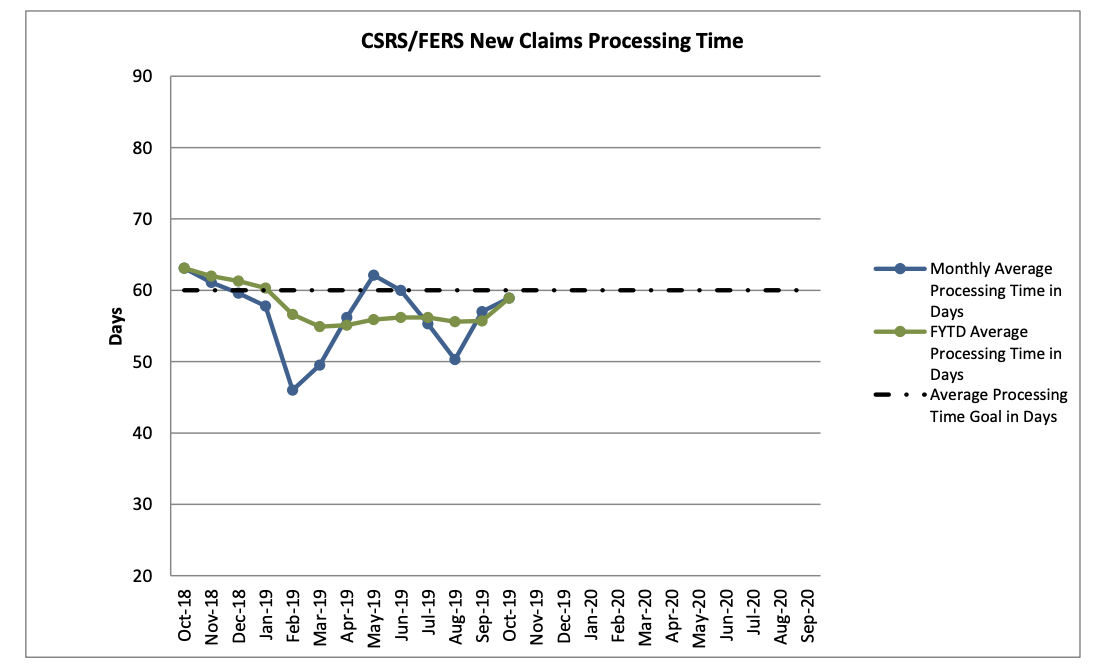 The average time OPM took to process a retirement claim also inched upward last month. In October, it took on average 59 days to complete a request, compared with 57 days the previous month. But the figure marks a significant improvement over the average 63 days it took to process a claim in October 2018.
The late months of the year can be a difficult time for OPM's retirement processing arm. Officials have to juggle keeping the backlog down with preparation for the annual surge of claims that comes in January and February of the coming year. Further complicating matters is the fact that when the agency operates under a continuing resolution, as it is now, it often lacks the funding to approve overtime.