Retirement Backlog Grows, Bills Would Expand Veterans Benefits and More
A weekly roundup of pay and benefits news.
The Office of Personnel Management reported last week that it had processed fewer retirement claims in June than any other month this year, leading to a slight uptick in the agency's retirement backlog.
Last month, OPM received 8,201 new retirement claims, a slight increase from the 7,877 requests in May. But the agency processed only 6,928 claims, a decrease from 8,451 in the previous month.
Overall, the backlog of pending retirement requests increased from 17,228 in May to 18,501 claims at the end of June. But the average processing time fell from 62 days in May to 60 days last month.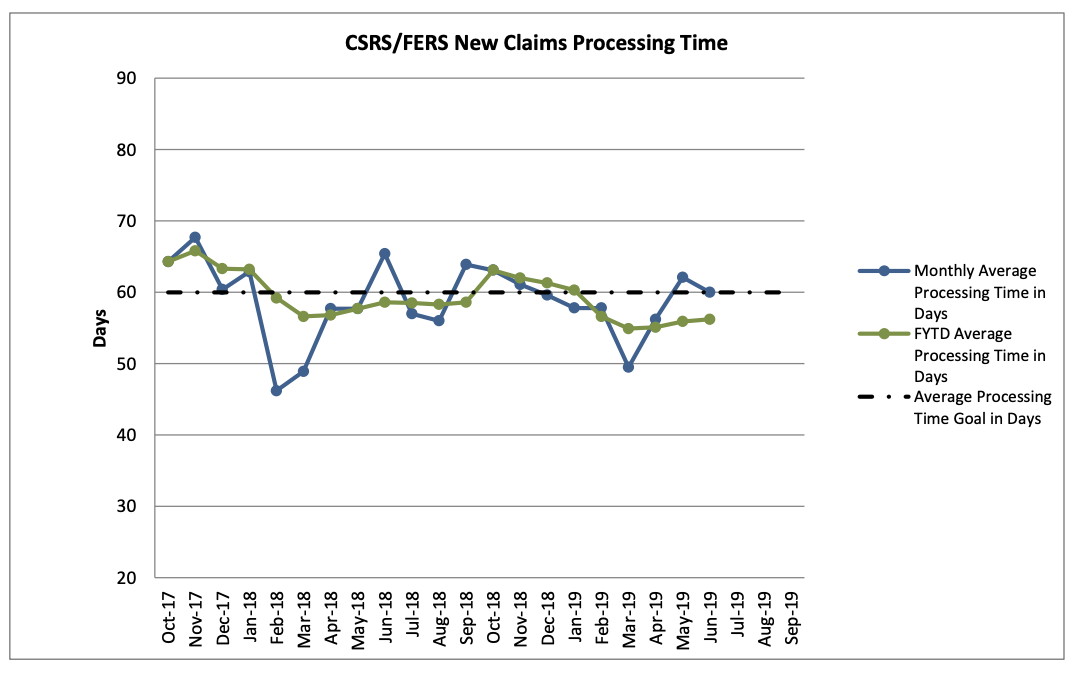 On Capitol Hill, two House lawmakers are pushing to expand tuition benefits for student veterans. Reps. Phil Roe, R-Tenn., and Elaine Luria, D-Va., introduced a bill (H.R. 3608) that would remove the requirement that veterans must make use of their Post 9/11 GI Bill benefits within three years of their last discharge from active duty in order to be eligible for in-state tuition at public universities.
The 2017 Harry W. Colmery Veterans Educational Assistance Act removed the requirement that veterans begin attending school within three years of their last discharge in order to receive GI Bill benefits, but not the requirement that they be eligible for in-state tuition regardless of whether they are permanent residents of the state in which they attend college. Roe and Luria said in a joint statement that this bill would fix this discrepancy.
"Now that veterans can use their Post 9/11 GI Bill benefits whenever they choose thanks to the Forever GI Bill, veterans should be able to benefit from in-state tuition rates whenever they choose," Roe said.
One planned change to how the Defense Department administers Post-9/11 GI Bill benefits that caused controversy is now being delayed. According to a letter from acting Undersecretary of Defense for Personnel and Readiness James Stewart to Rep. Joe Courtney, D-Conn., the department will push back implementation of a new rule discontinuing the ability to transfer benefits to spouses and children for veterans who have served more than 16 years until next January, rather than this month.
In the Senate, lawmakers introduced another bill that would boost veterans' disability benefits on an annual basis. The Veterans' Compensation Cost-of-Living Adjustment Act, introduced by Sens. Johnny Isakson, R-Ga., and Jon Tester, D-Mont., would provide a cost-of-living adjustment for the rates of VA disability compensation, dependency compensation for surviving children and spouses, and the clothing allowance for veterans. The increase each year would be equal to the increase provided to Social Security recipients.
"The men and women who fought to keep us safe deserve benefits that reflect today's economic realities," Tester said. "Our bipartisan bill ensures that veterans and their families struggling to keep up with the rising costs of housing, utilities and food can access the benefits and compensation they earned from a grateful nation."
The House passed a similar bill (H.R. 1200) by voice vote in May.