Relief for Feds Hitting Overtime Pay Caps, Benefits During a Shutdown and More
A weekly round-up of pay and benefits news.
The House voted 407-4 Tuesday to approve a bill that would increase the annual overtime pay cap for employees at the Secret Service.
The 2017 Secret Service Recruitment and Retention Act (H.R. 3731), introduced by Reps. John Katko, R-N.Y., and Elijah Cummings, D-Md., would raise the overtime pay cap for Secret Service employees from $160,000 per year to $187,000 for 2017 and 2018. It would also direct the agency to submit a report on its recruitment and retention efforts, including data on attrition, morale issues and strategies to address these challenges.
As early as last August, more than 1,000 Secret Service agents had already reached the cap on the amount of overtime pay they could receive in a year. The agency has struggled to recruit and retain agents in recent years, a problem exacerbated by news of misconduct and President Trump's frequent travel and large family.
The House Oversight and Government Reform Committee advanced the bill to the House floor in September. At the time, Katko and Cummings said the lower cap on overtime pay hurt the Secret Service's efforts to address its staffing issues.
"The men and women of the Secret Service deserve to be paid for the hours they work, period," Katko and Cummings said in September. "They put their lives on the line every day and make tremendous personal sacrifices for our country. We cannot expect the Secret Service to recruit and retain the best of the best if they are not being compensated for the additional work that is demanded of them."
The bill will now head to the Senate for consideration.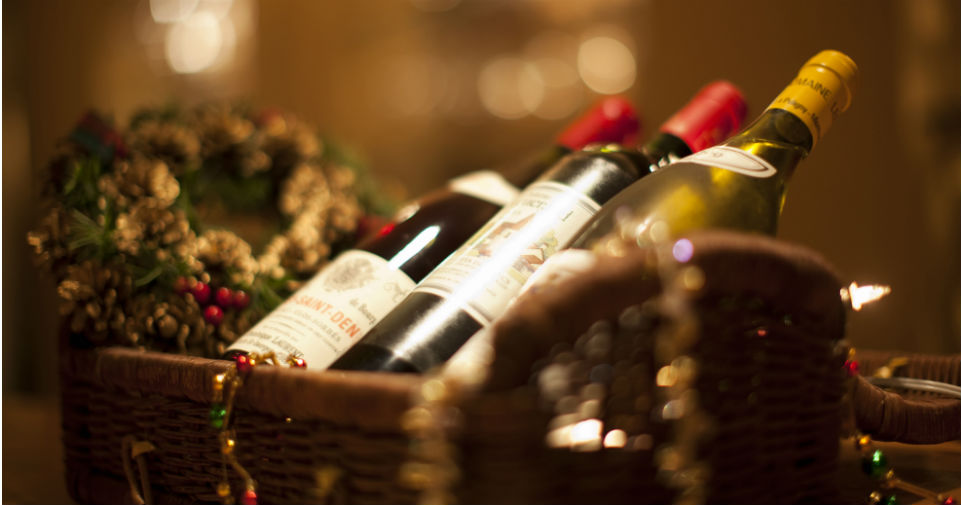 Quiz: Are You In Danger of Violating the Holiday Gift-Giving Rules?
Meanwhile, another federal agency is running into issues with compensating employees for devoting extra time to serving Americans.
According to Bloomberg, officials at the Federal Emergency Management Agency recently informed employees who worked overtime to respond to the wave of hurricanes and wildfires throughout the United States earlier this fall that some of them have hit their annual overtime pay cap.
The agency told employees that once they hit the overtime cap, they "may still be ordered to perform work without receiving further compensation," although they would continue to receive their regular base pay.
So far, no member of Congress has introduced legislation to increase the cap for FEMA employees.
As Congress and the White House debate a stopgap spending bill to keep the government open past Friday, here's what federal workers can expect in terms of pay and benefits if the government closes over the weekend, based on guidance from the Office of Personnel Management issued in 2015.
In terms of salaries, agencies are required to pay employees deemed essential or exempt from the shutdown, although paychecks won't go out until after the government reopens. Furloughed employees have no guarantee that they will be compensated, although Congress traditionally has issued back pay. Sen. Ben Cardin, D-Md., introduced legislation last spring to ensure all federal workers are paid swiftly in the event of a shutdown.
Agencies may award performance bonuses during a shutdown, but they won't be paid out until after the government reopens.
Feds who are furloughed are eligible for unemployment compensation in some states, although after the last shutdown in 2013, many employees had to return the money once Congress approved their back pay.
Furloughed employees will maintain their health insurance coverage through the Federal Employees Health Benefits Program during a shutdown. Premiums accrue over the course of the shutdown, and then are taken out of employees' first paycheck after agencies reopen. One caveat is that for the Federal Employees Dental and Vision Insurance Programs, if employees are furloughed for two consecutive pay periods, they will be billed via mail to maintain coverage.
Retirees in the Civil Service Retirement System and the Federal Employees Retirement System will continue to receive benefits during a shutdown. But current feds enrolled in the Thrift Savings Plan will not contribute to their accounts—or receive their employer match—until pay resumes after the government reopens.
Federal employees cannot substitute paid leave in place of unpaid furloughs if the government is closed, and any already scheduled leave or sick days will be canceled if agencies shut down.
Sign up for GovExec newsletters and alerts and download our app to stay informed.