How I Lead: Getting Results in a Culture That Makes New Initiatives Difficult
A Q&A with Shaun Khalfan, a senior advisor for cybersecurity at the Navy Chief Information Office.
Shaun Khalfan is a senior business, policy and technical advisor for cybersecurity at the Navy Chief Information Office.
What is the best leadership lesson you've learned?
The best leadership lesson I've learned is to listen. A leader should listen to all ideas and take the time to explain why a new one can or cannot be adopted.
What core characteristics do you value in the workplace?
The late Joseph Snow, who created the Department of Defense Executive Leadership Development program and served as a mentor, shared three traits that have resonated with me: cognizance, compassion and character. While we may not reflect those traits to a 'C,' they serve as a baseline for building teams and achieving goals.
What do you do after work for fun or to relax?
Nothing beats a long run along the GW Parkway or C&O Canal.
What is the best mistake you've ever made?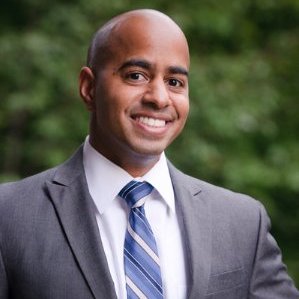 I've made the typical mistakes, such as being a first-time manager and irking your project team while trying to meet cost, scope and schedule. But I made my 'best' mistake very early in my career. I congratulated a pregnant woman who was not pregnant. While a lighthearted and potentially life-threatening example, I learned that we should always remain aware of our environment and understand our audience before speaking and making decisions.
Describe your average day in 10 words or less.
Working operational issues to achieve strategic cybersecurity goals.
What is your latest goal or ambition, and how do you plan to go about achieving it?
I am currently an MBA candidate in the World Executive MBA program at The George Washington University. We are working with a client in preparation for our next international consulting project.
What is a good book you've read recently?
Do school books count? I am late to the game, but recently enjoyed Steve Jobs' autobiography. There are plenty of great leadership lessons.
What is the most important thing you have learned in your career?
In government, technology is rarely the problem. The problem is a culture that makes new initiatives and improvements difficult to achieve.
Tell me something your co-workers do not know about you.
They don't know that I used to be a fairly fast runner and have run the Boston Marathon twice.
What is your strategy for interactions with your supervisor?
Trust and communication.
What motivates you?
Doing an excellent job and delivering results in a secure, cost-efficient manner.