How I Lead: A NIH Exec Talks Leadership and the Importance of Communication
Twelve questions for David Whitmer, COO for the National Eye Institute.
David Whitmer serves as the chief operating officer for the National Eye Institute (NEI) and as the principal advisor to the NEI Director in all matters affecting general administrative support of vision science in a basic and clinical research environment at the National Institutes of Health (NIH). The NEI has a budget of nearly $700M and a staff of 575 to protect and prolong the vision of the American people.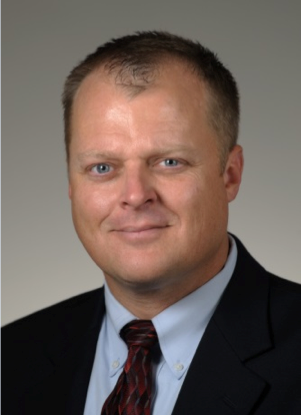 What is the best leadership lesson you've learned ? I have learned that in every leadership role in which I have served, the most important proficiency for a leader is communication. A great communicator can articulate the vision and mission of an organization which helps develop a strong sense of purpose that can be embraced by all. The best leaders have also been among the best communicators because the power of their message can engage and motivate others toward the achievement of common goals.
What leadership lessons do you try to convey to your team ? I believe effective leaders make goal setting a regular priority.  Each year, I direct my team in the development of a series of goals and objectives based on the SMART method.  We ensure the goals we set are measurable, achievable and review our progress regularly. Good leaders achieve their goals, celebrate success and motivate their teams to do the same. Being satisfied with the status quo and unwilling to look for improvement opportunities is the worst thing a leader can do and the worst example they can set for their team.
What do you look for in potential employees when making hiring decisions? I look for demonstrated results and outcomes directly accomplished through the efforts of that candidate. It takes time to really understand a person's achievements and impact on an organization, but people who consistently achieved  desired results in the past are the most likely to do so in a new position.
What is a good book you've read recently? I'm reading If We Can Put a Man on the Moon: Getting Big Things Done in Government by William D. Eggers. This is a summer reading assignment for my senior managers in preparation for our fall retreat. The book examines some of the great successes and failures of government and identifies different traps to avoid.
What do you do after work for fun or to relax? I enjoy playing in the NIH golf league. It's a competitive match play, nine-hole format with a good mix of scientists and administrators on different teams. The league offers great networking opportunities with other NIH employees outside of our biomedical research setting.
Describe your average day in 10 words or less . New challenges each day supporting the smartest people in government.
What is your strategy for interactions with your supervisor? My supervisor is a busy clinician-scientist who is passionate about vision research and the role that NEI plays in supporting science discovery and its translation to the clinic. I'm always prepared to provide my supervisor with clear guidance, specific information I know he will need when making decisions, different options, and my recommendation on important matters. I also prepare in advance to make certain that our limited time is more meaningful to decision making.
What career accomplishment are you most proud of and why? I led a team of NIH managers that consolidated 900 positions across NIH into one organization as part of an A-76 competition. Later, I was also part of a committee that oversaw dissolving that organization and redistributing those functions back to the NIH Institutes and Centers.  During the time that organization was in place, it allowed NIH to save millions of dollars in support costs by reengineering business practices and reducing staffing while we were converting to electronic systems to handle grant applications. This massive change would not have occurred without competition, and I was excited to be part of the entire process. These efforts brought out the best in the people I work with at NIH – great ideas, open discussion to determine the best alternatives and hard work to implement the agreed upon solution. Of course there was some complaining, as there is for any large change management initiative, but at NIH, after we collectively grumble, we roll up our sleeves and creatively figure out how to make change work best toward our mission.
What would you do if you were president of the United States for a day ? In a national address, I would remind people that public servants devote their lives to making our communities better for all our citizens. I would highlight all the achievements of public employees so the American people can again identify public service as a noble profession. I would emphasize that public employees are fellow citizens of our community and it is their honor and passion to serve you. While public employees do not grow rich in doing so, they serve the public well and deserve our thanks.  At the end of my day as President, I would play a quick round of golf at Congressional (free golf is one perk, right?) with the House Speaker, Senate Majority Leader, and Senate Minority Leader and tell them that neither traditional liberalism nor conservatism has much relevance to the problems that our country faces today – we need pragmatic and non-ideological solutions. Our country needs them to work together and compromise more than ever to solve our problems.
What is your latest goal or ambition and how do you plan to go about achieving i t? After the last few years of cutting spending, reducing laboratory budgets, and finding more efficient ways to support science, I want to focus my energy on finding new revenue to support NEI's research programs. It would be more empowering for me to look for new sources of support for science than to simply continue looking for ways to cut costs. I would like to lead our efforts in generating more funds from royalties, financial gifts from the public, and public-private partnerships in which research costs are shared among collaborators. NIH cannot count on increases in our appropriation in the current budget climate – we need to be more aggressive partnering with industry and non-profit groups to maximize resources towards scientific discoveries that translate to improving of human health.
Tell me something your coworkers do not know about you. In another life, I was involved with political campaigns at the federal, state and local level of government. I programmed some of the first websites for candidates in Virginia, North Carolina, and South Carolina and my work was featured on CNN's Inside Politics. I thought seriously about trying to become the next James Carville, but instead pursued a career at NIH – a decision that I've never regretted.
What motivates you ? The scientists I work with are an inspiration to me and they motivate me to provide the best administrative support to their laboratories and clinics. I'm convinced NIH has the most dedicated and brightest workforce united by an overarching goal of reducing disease. I get out of bed each morning with some extra pep in my step knowing I'm part of the best biomedical research institution in the world.
Image via VLADGRIN/Shutterstock.com