How I Lead: Talking Leadership with DHS' Manager of SES Candidate Development
A Q&A with Craig Heintz of DHS about leadership, learning and what motivates him.
Craig Heintz is the Senior Executive Service Candidate Development Program Manager for the Department of Homeland Security.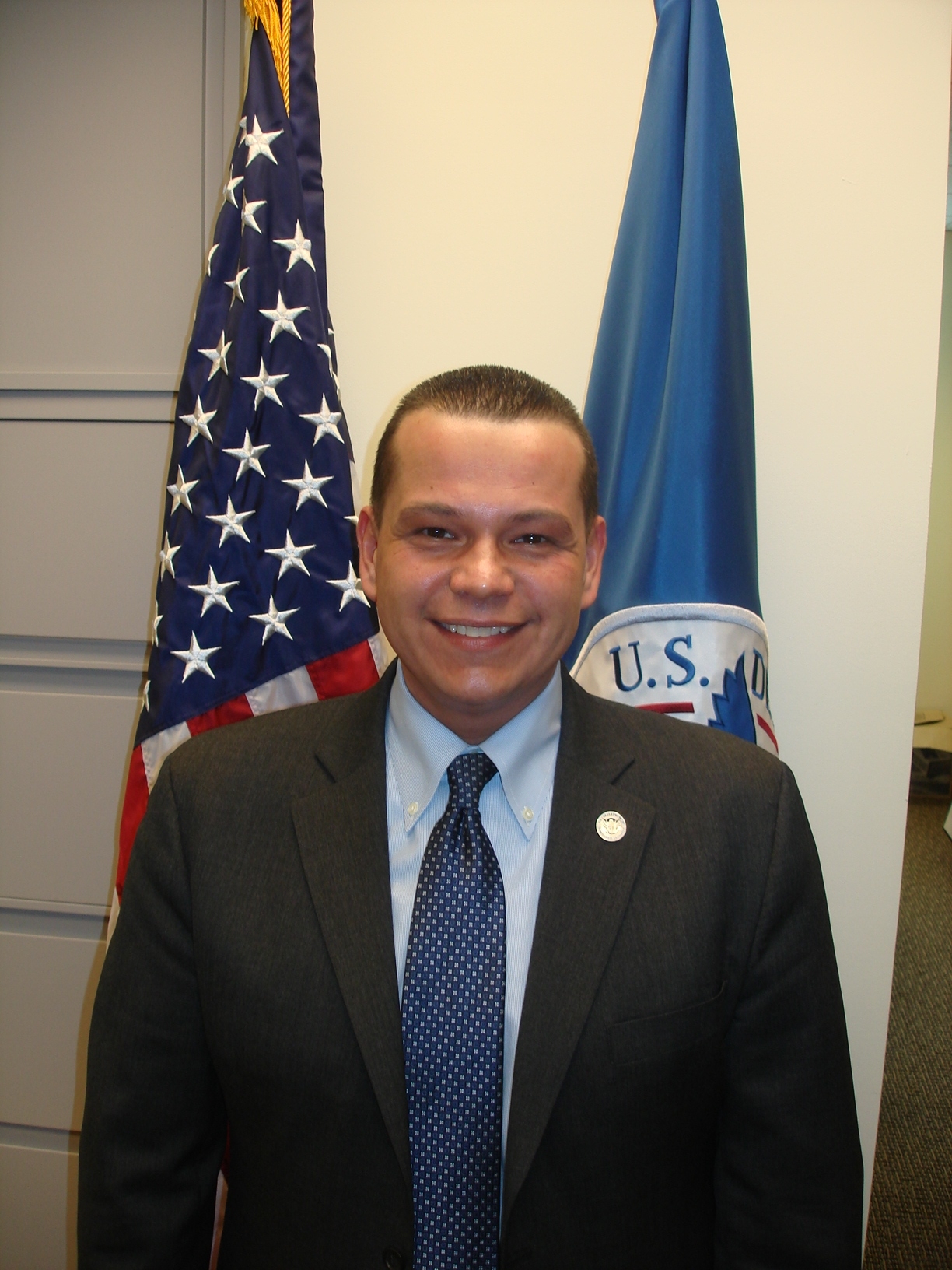 What is the best leadership lesson you've learned?
The most valuable leadership lesson I have learned is to listen.  Most important is knowing what listening really is.  The key is that you do not just want to hear, you want to actually listen – or, what some professionals have more specifically referred to as "active listening."  Active listening, presumes that you are mentally contemplating and processing the information you are hearing.  This, more focused approach to listening, will allow an individual to gain better understanding of their peers, ensures that one understands what has been articulated from a superior, and helps to build solid relationships with subordinate staff through effective communication.
How did you get to where you are today?
I am where I am today because of the standards that I placed on myself at a very young age.  I am a product of my environment: family life, membership in civic organizations, and working starting at age 9.
Describe your average day in 10 words or less.
Busy, and exciting, with much to accomplish!
What strengths do you bring your organization?
I bring several strengths to my organization with the most important, in my mind, being responsibility and focus.  Responsibility, of course, facilitates commitment, timeliness, and accuracy, among other things, to produce the highest quality product or service.  Focus helps me work effectively, and in the most efficient manner, to accomplish my work.
What is your weakness and how do you compensate for it?
Potentially more detrimental to an individual than an identified weakness, a strength, which is not appropriately harnessed, can become one's predominant weakness.  For me, that is empathy.  While empathy is a strength for me most times, it can quickly become my weakness.  Being quite empathetic, it can be hard for me to say "no,"particularly when someone is asking for my help.  As such, I sometimes find little time for myself.  I compensate for over-extending myself by having less time to engage in more relaxing or fun activities.
What career accomplishment are you most proud of and why?
I am most proud of how in the past I took the risk of resigning from my Federal position and franchising a pizzeria in Buffalo, NY.  I learned so many things about the stand-up of a business, and specifically, a restaurant.  I am most proud of the fact that I am able to offer employment to individuals of my city.
How do you involve your employees to ensure everyone is on board with a new idea?
Everyone provides input!  Whether in my Federal position as an office manager, or as owner of a pizzeria, my employees are always involved in the conceptualization, build, and test phases of any new idea.  Having employees involved from the start provides a sense of ownership to the project, concept or item.  Employees feel a greater sense of involvement, and in turn, a heartier desire to achieve success.
What is your latest goal or ambition and how do you plan to go about achieving it?
My latest goal is to open another pizzeria, this time in Washington DC.  I will be updating my business plan, engaging the Small Business Administration (SBA) for possible start-up capital, and working with some potential investors in the DC area.  We will begin by identifying potential areas of the city for the store, weighing commercial and/or residential areas, considering square footage costs, and space requirements.  Subsequently, I will work with the DC architects and commercial code division to finalize plans for approval by the DC Government.  Once all is complete, the actual work may begin.
What is the most important thing you have learned in your career?
I have learned that my expectations of others are built based on my own experiences and therefore, I realized that I cannot expect others to react to a situation the same as I would.
Tell me something your coworkers do not know about you.
I once held a job as a "patient transporter" at Buffalo General Hospital, and one of my responsibilities was to take bodies to the morgue. (It was many years before I could enjoy food with mint leaves in it).
What was the biggest career risk you took?  Did it turn out positively or negatively for you?  What did you learn?
The biggest career risk I took was resigning from Federal Service and franchising a pizzeria in Buffalo, NY.  The risk has turned out positive.  I would certainly tell anyone seeking advice not to shy aware from taking risks.  While you have to do a lot of work to produce a good business plan, all the upfront planning will make implementation much easier.  Inevitably, there will be issues, but a plan will mitigate their affect.  My best lesson in taking this risk is to make use of all the resources available to you when starting-up a small business.  For example, when I open my next store, I plan on engaging the Small Business Administration (SBA).
What motivates you?
Life!  Now that I am older, I think life is my primary motivator.  I know this won't last forever.  Many, many years have already gone by.  I cherish every day, and I am motivated by the opportunity to live another day!