Depleted funds from prior years and collected fees could sink agencies that had kept themselves afloat.
Read more January 23 Leave a comment Patrick Semansky/AP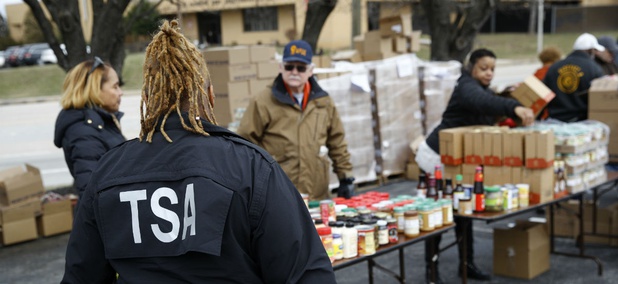 LATEST NEWS
Excellence in Government
Are You Triaging or Prioritizing Your Work? If triage is all you ever do, you're never going to get to the strategic priorities that will ...
Excellence in Government
Last One Out, Turn Off the Lights Retirements were up 24 percent last year. The shutdown is likely to drive many more civil servants out ...
Nextgov
The House Oversight IT Subcommittee is Dead The panel's responsibilities—which include oversight of FITARA and other federal tech ...
Route Fifty
Mayors Seek 'Federal Partners' Amid Shutdown Mayors called on leaders in Washington to reopen the government, while highlighting their ...
TSP TICKER
| FUND | G | F | C | S | I | |
| --- | --- | --- | --- | --- | --- | --- |
| JAN 23 CLOSE | $16.0201 | $18.1779 | $37.8783 | $47.4112 | $27.8808 | |
| DAILY CHANGE | 0.0012 | -0.0127 | 0.0832 | -0.0972 | -0.0346 | |
| THIS MONTH (%) | 0.17 | 0.19 | 5.36 | 7.81 | 4.37 | |
| FUND | L 2050 | L 2040 | L 2030 | L 2020 | L Income | |
| --- | --- | --- | --- | --- | --- | --- |
| JAN 23 CLOSE | $19.0358 | $33.0785 | $30.6047 | $27.2453 | $19.9282 | About the TSP Ticker |
| DAILY CHANGE | 0.0040 | 0.0071 | 0.0062 | 0.0034 | 0.0020 | Monthly Returns |
| THIS MONTH (%) | 4.42 | 3.88 | 3.27 | 1.69 | 1.21 | TSP Site |
MORE FROM GOVERNMENT EXECUTIVE MEDIA GROUP