Former Treasury secretary flew coach domestically, and spent just $8,000 on premium travel over four years.
Read more March 16 Leave a comment Susan Walsh/AP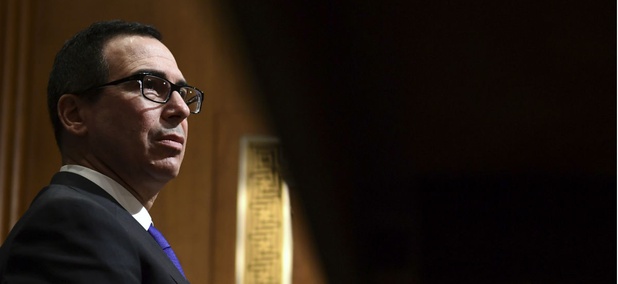 LATEST NEWS
Excellence in Government
AI Is Already Learning How To Discriminate Tech companies must actively teach their AI systems to avoid discrimination, writes the ...
Defense
What's Next for Trump's Border Wall? This week, the president inspected eight prototypes, but his administration still has a long way to ...
TSP TICKER
| FUND | G | F | C | S | I | |
| --- | --- | --- | --- | --- | --- | --- |
| MAR 16 CLOSE | $15.6239 | $17.7534 | $38.8751 | $50.2015 | $30.8815 | |
| DAILY CHANGE | 0.0012 | -0.0156 | 0.0668 | 0.2708 | -0.0560 | |
| THIS MONTH (%) | 0.13 | 0.1 | 1.52 | 4.18 | 0.41 | |
| FUND | L 2050 | L 2040 | L 2030 | L 2020 | L Income | |
| --- | --- | --- | --- | --- | --- | --- |
| MAR 16 CLOSE | $19.7818 | $34.0797 | $31.2288 | $27.1903 | $19.7097 | About the TSP Ticker |
| DAILY CHANGE | 0.0203 | 0.0298 | 0.0225 | 0.0111 | 0.0047 | Monthly Returns |
| THIS MONTH (%) | 1.38 | 1.21 | 1.03 | 0.64 | 0.42 | TSP Site |
MORE FROM GOVERNMENT EXECUTIVE MEDIA GROUP