The Trump administration has struggled to fulfill the president's hiring mandate.
Read more October 12 Leave a comment Alex Brandon / AP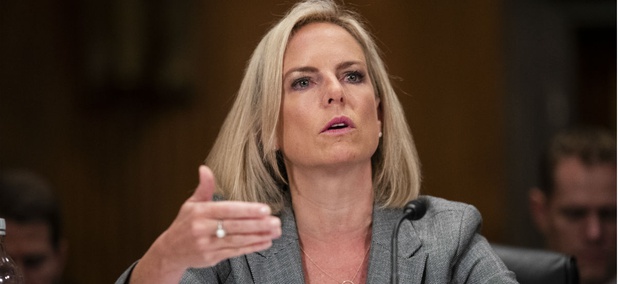 LATEST NEWS
sponsor content
Technology Advances. Federal Impacts. Technology is now firmly embedded throughout our everyday activities, but its reach is larger than ...
Management
Hurricane Michael's Remarkable, Terrifying Run The storm shocked forecasters by rapidly intensifying, and then remained strong for hours ...
TSP TICKER
| FUND | G | F | C | S | I | |
| --- | --- | --- | --- | --- | --- | --- |
| OCT 12 CLOSE | $15.8858 | $17.7560 | $39.5055 | $49.3781 | $28.6484 | |
| DAILY CHANGE | 0.0013 | -0.0099 | 0.5551 | 0.3166 | -0.0082 | |
| THIS MONTH (%) | 0.1 | -0.51 | -4.98 | -8.09 | -6.16 | |
| FUND | L 2050 | L 2040 | L 2030 | L 2020 | L Income | |
| --- | --- | --- | --- | --- | --- | --- |
| OCT 12 CLOSE | $19.5664 | $33.8308 | $31.1276 | $27.3524 | $19.9042 | About the TSP Ticker |
| DAILY CHANGE | 0.1341 | 0.2054 | 0.1596 | 0.0722 | 0.0349 | Monthly Returns |
| THIS MONTH (%) | -4.83 | -4.21 | -3.51 | -1.74 | -1.12 | TSP Site |
MORE FROM GOVERNMENT EXECUTIVE MEDIA GROUP