Trump has already faced one lawsuit for allegedly violating the federal vacancies law.
Read more September 24 Leave a comment Evan Vucci/AP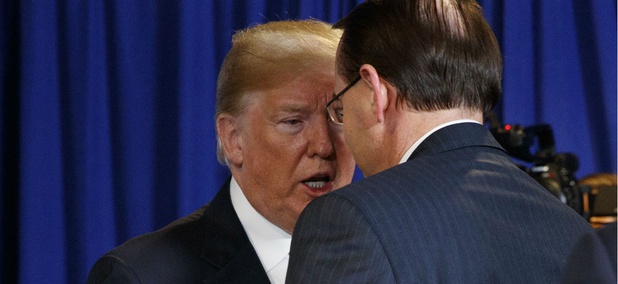 LATEST NEWS
sponsor content
Delivering the IC Network of Tomorrow – Today "The network should be an enabler. By moving to a managed service model, the government ...
TSP TICKER
| FUND | G | F | C | S | I | |
| --- | --- | --- | --- | --- | --- | --- |
| SEP 24 CLOSE | $15.8626 | $17.8096 | $41.6386 | $53.8963 | $30.7040 | |
| DAILY CHANGE | 0.0038 | -0.0049 | -0.1466 | -0.2172 | -0.0851 | |
| THIS MONTH (%) | 0.19 | -0.83 | 0.73 | -1.45 | 1.49 | |
| FUND | L 2050 | L 2040 | L 2030 | L 2020 | L Income | |
| --- | --- | --- | --- | --- | --- | --- |
| SEP 24 CLOSE | $20.6068 | $35.3882 | $32.3090 | $27.8528 | $20.1320 | About the TSP Ticker |
| DAILY CHANGE | -0.0570 | -0.0850 | -0.0640 | -0.0264 | -0.0103 | Monthly Returns |
| THIS MONTH (%) | 0.45 | 0.42 | 0.39 | 0.27 | 0.23 | TSP Site |
MORE FROM GOVERNMENT EXECUTIVE MEDIA GROUP