Agencies say they are now trying to reverse that trend.
Read more 5:36 PM ET Leave a comment Evan Vucci / AP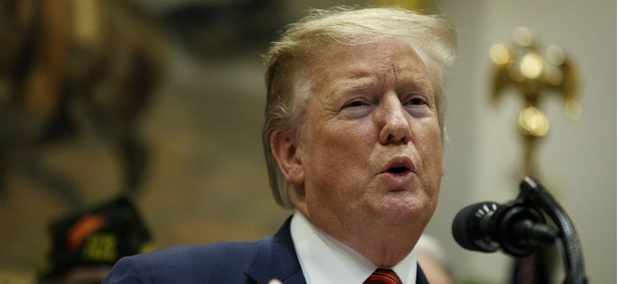 LATEST NEWS
Nextgov
Cyber Officials Swear They Aren't the Enemy Federal cyber officials want to help agencies build more secure health care systems, not just ...
Tech
Pentagon's Digital Guru Chris Lynch to Depart DOD office instrumental in the JEDI cloud competition is getting a new director this month.
sponsor content
From "Cloud First" to "Cloud Smart" With the growth of remote and mobile work, escalating security concerns, and the increased demand for ...
TSP TICKER
| FUND | G | F | C | S | I | |
| --- | --- | --- | --- | --- | --- | --- |
| APR 23 CLOSE | $16.1247 | $18.6070 | $42.3335 | $52.6952 | $30.2306 | |
| DAILY CHANGE | 0.0011 | 0.0223 | 0.3730 | 0.7306 | 0.0353 | |
| THIS MONTH (%) | 0.16 | -0.38 | 3.61 | 3.31 | 2.79 | |
| FUND | L 2050 | L 2040 | L 2030 | L 2020 | L Income | |
| --- | --- | --- | --- | --- | --- | --- |
| APR 23 CLOSE | $20.7085 | $35.6556 | $32.6323 | $28.2148 | $20.4721 | About the TSP Ticker |
| DAILY CHANGE | 0.1201 | 0.1810 | 0.1387 | 0.0577 | 0.0315 | Monthly Returns |
| THIS MONTH (%) | 2.66 | 2.35 | 1.99 | 1.01 | 0.77 | TSP Site |
MORE FROM GOVERNMENT EXECUTIVE MEDIA GROUP