'Anytime You're in a Virtual Position, It's Easy to Let the Job Take Over'
Shannon Downey
Environmental Coordinator; National Pandemic Team Liaison
Forest Service, Enterprise Program
Can you describe your job and your current work situation? 
Since January of 2017, I have been working for the Enterprise Program of the Forest Service, and we're kind of a special unit under business operations. I like to say we're like an internal consulting firm. So we take on projects with various forests, everything from, you know, timber marking, and trail maintenance or trail building to—I'm an environmental coordinator, so I oversee projects that are planning for activities such as thinning or prescribed fires, or oil and gas leasing, travel management, a whole variety of things. 
I was working virtually when the pandemic hit, and the vast majority of our 300-plus employees work virtually, generally speaking from a home office. So that was nothing new for us. And if I can remember back then, I think there were some in the agency that were kind of looking to us because we've been doing virtual work for so long. And we're pretty used to it. But for my particular situation, I had been finishing up some some big projects, because I had planned to retire at the end of March 2020. And now, it will be March 31, 2022, that I'm going to retire.
What made you decide to postpone your retirement, and how has your work changed since March 2020?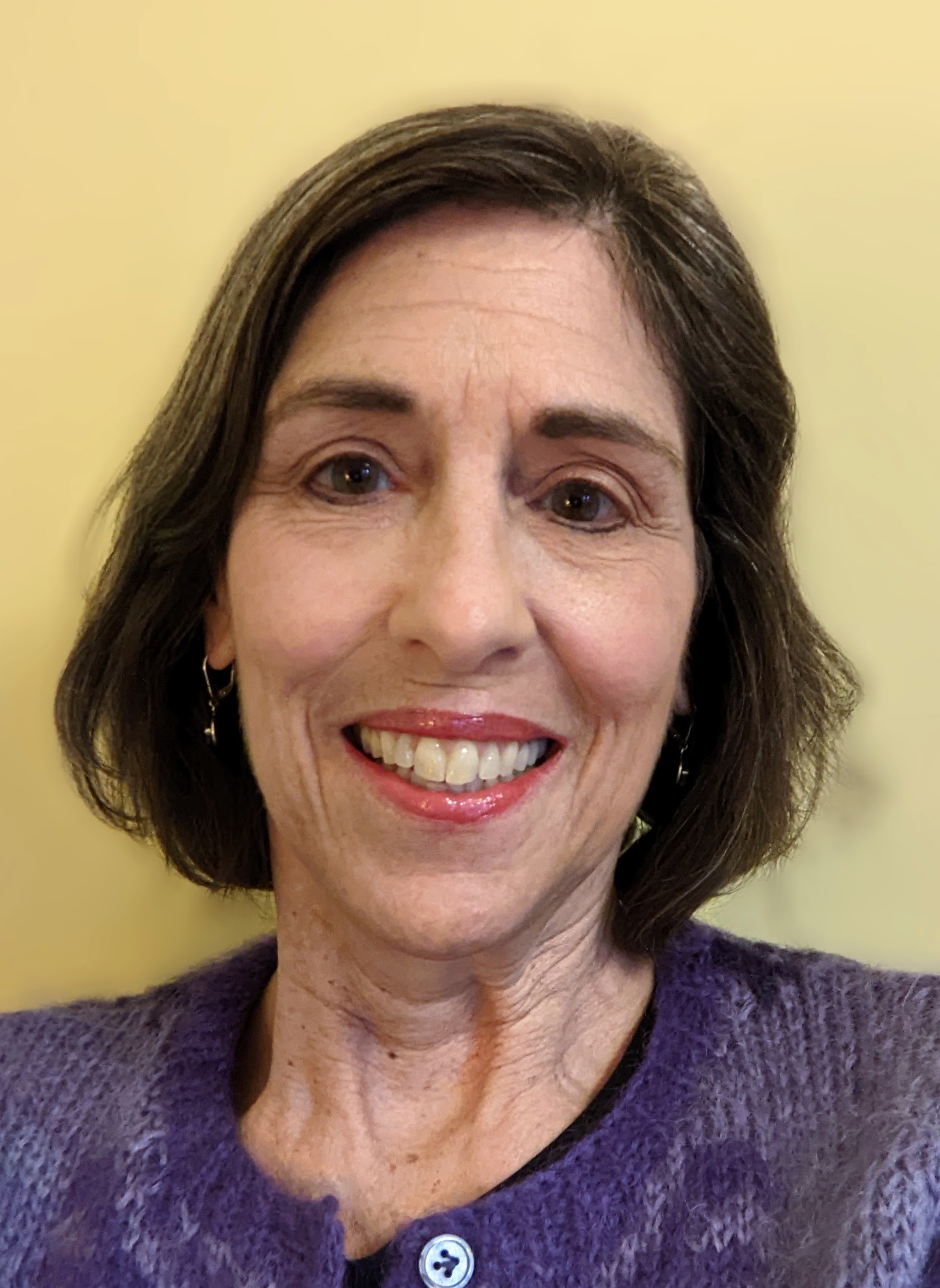 A couple things made me decide to stay [and postpone retirement two years]. First of all, the big drop in the stock market, and obviously, my Thrift Savings Plan. That was part of it. In my household, my son lived with me, and he got laid off March 13, [2020] from the job he'd had for about five years. And so things just seemed really uncertain. And everything was shutting down. I was living in Southwest Oregon at the time, a lovely little town called Ashland, Oregon. With everything closing down, I just wasn't sure I wanted to retire. I didn't want to add more uncertainty, so to speak. 
The other thing was, I have a background in public information for fire incidents. I used to be on a type two fire team and a friend and colleague who was putting out weekly information newsletters to the enterprise employees, she was just really swamped with some other work and asked if I would take that on. And so I started doing that, because I didn't have a lot of project work because I thought I was gonna be leaving. And that then evolved into working—we put together a COVID incident management organization for enterprise dealing not only with how are we going to keep people safe and how we're responding to this, but because of the nature of our organization, we have to travel more than a lot of other employees. … So we put in some fairly involved risk assessments, permissions, very early on, they limited travel to mission critical travel, so wanted assurances that this really was mission critical and time sensitive. 
So I got fairly involved in that incident management organization. I'm still actually serving on that incident management organization. And then in June of this year, well, May to June, I started working—we have a number of people in enterprise who are supporting the national pandemic team, and one of my colleagues and good friends had been on that team for some nine months, and he was just needing to focus more on his real job, so to speak, and asked if asked for someone to take over, and so I volunteered. And, you know, we, I mean, everybody thought that would be a really good idea, because I was pretty up on the information—both the policy, but also the science end of it, and I'm a scientist by training. 
Here's another big thing that changed in the last two years, is I actually moved from Southwest Oregon to Milwaukee, Wisconsin [mostly for family reasons but also due to smoke from increasingly frequent wildfires in Oregon].
How long did you think this would last, and when did you figure out your new retirement date?  
I really didn't know. I remember in March in Oregon, I believe it was March 16, [2020] that our governor really declared an emergency and [started] shutting things down. I remember thinking at the time "Well, we should be over this by October." I meant October 2020. So, I think I sort of thought, "Well, yeah, maybe I'll retire on December 31, 2020." Well, of course, you know, October came along, and [we were] very far from anything close to getting there. And, and at one point, I was then thinking I'd retire at the end of December 2021. But then after having moved to Milwaukee, new friends here said, "You know, don't retire in the middle of winter. Because it's cold, and it's dark, and you're not going out as much, and especially with the Omicron variant." So that's why I decided to retire later. I have a ticket to go to Puerto Rico in mid-April. So for sure, I'm gonna retire.
How has your work-life balance changed, and what do you think your "new normal" will look like?
Of course, anytime you're in a virtual position, it's easy to let the job take over. People tend to set up a separate room for their office. It's hard if you've just moved from an office, and you think it's going to be a temporary thing working remotely, when you've just got your kitchen table. And for a while, when we were getting bad smoke, my office did not have good air conditioning or air filters. And so I did have to move onto my kitchen table. That's one of the the downsides of working remotely. …
I'm feeling much better about retiring now, looking at the numbers nationwide. And obviously, with the new CDC guidance, and that sort of thing. I'm looking forward to being able to actually do things. 
What were some challenges you faced during the pandemic, and how did you work through them?
The challenges that I personally faced were that same sense of isolation that so many people talked about, and I can't tell you how many times I was so grateful to still be working, and still have people that I was talking to, on the phone, talking to over the computer, emailing, etc, 
One other change that I thought of, certainly within our unit, the Enterprise Program, and I think, in the agency as a whole: there's been much more focus on making sure people are OK. I remember reading an article early in the pandemic that said, "the parents are not okay." In talking with some of my colleagues who have small children—and these are people who used to working virtually, but now suddenly, they don't have daycare, they don't have preschool or elementary school, and they're juggling all of this at home—they were just strung out. 
We're a hard charging bunch. We like getting work done. People who aren't self motivated …just don't do as well in the Enterprise Program. And so there was just much, much more emphasis on empathy and awareness and checking in with people. We have been assertively encouraged to just check in with people and make that human connection. That's been a positive thing. That certainly mitigated the isolation that I was feeling as much as anybody.
Were there any positive changes?
As everything has been shut down during the pandemic, it's been really nice to have the virtual connections. And, you know, because the whole organization is used to working virtually. I have people that I consider some of my very best friends who I've not ever actually met in person.
Certainly at the beginning of the pandemic, I along with everybody else was really stressed out. In fact, my son said to me, "Mom, I think we need to watch the 'Great British Baking Show.' " But—and, to be honest, I don't know if this program started prior to the pandemic or not—but at the beginning of the pandemic, the Forest Service was really promoting a program [on] Mindfulness Based Stress Reduction. And so we have a Forest Service employee who has gone through an enormous amount of training and certification, and offers, I think it's like a six week course, or something that focuses on meditation and mindfulness and all kinds of things like that. It was enormously helpful for me and really opened my eyes. I've done yoga, and not a lot of meditation, but things like that, when I was younger, and [had] just sort of gotten away from it. But in the midst of that really high stress and uncertainty, you know, economic, social, political, etc. That program was personally really helpful. And I think it's been helpful for many, many people in the agency.