'I Had No Idea What to Think at the Beginning'
Martha Parish
Aviation safety inspector, and union representative 
Federal Aviation Administration, on behalf of the Professional Aviation Safety Specialists 
Editor's note: Parish spoke in her capacity as a union representative.
What is your current work situation? 
I'm here on behalf of the Professional Aviation Safety Specialists, which is our union in flight standards. I am a flight standard, aviation safety inspector and my role is within the flight technologies and procedures division, which is one of the offices of safety standards. So, we're a policy division, but I'm also a union rep for the general aviation safety assurance office. So, I'm keen to what their experience has been as well. And I've been with the agency 18-plus years. 
I have been a remote worker and in remote worker status since returning to flight standards in 2015. So, I was very familiar with how it's done, how successfully it can be done with the adequate management and trust by management in their employees. And ways that managers can motivate and keep employees engaged. 
When and how did you find out that the country was going on lockdown, and how did your job change?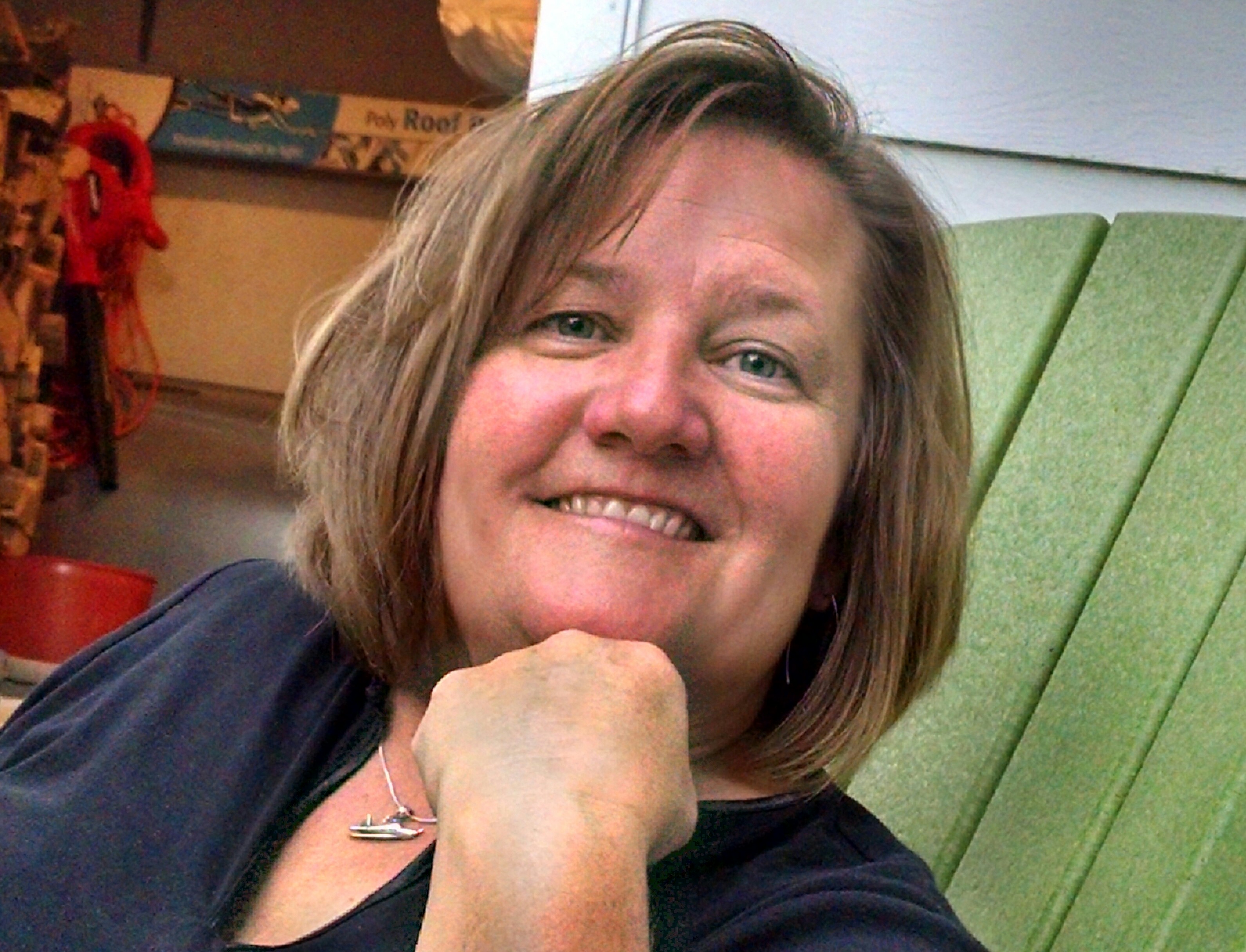 My last event outside of the office is seared in my brain. I represented the agency at "a women take flight" event for women and young girls at the New England Air Museum. And that was the last time that we were permitted to travel or engage before the pandemic really hit. And for me, all of my travel ceased. So I would say that I traveled probably 25% to 50% of my time. And that came to a standstill.
From a working-from-the-office standpoint, very little changed. I was very well established in my remote habits and had all the tools at my disposal. So that much didn't change. My boss is actually located in Kansas City, Missouri. So, I've been well entrenched in the remote world, but we as remote workers watched the rest of the folks really struggle in that transition and particularly for some managers not having their employees right there in the office, they really struggled with how their role changed as well. 
How long did you think this would last? 
I had no idea what to think at the beginning, and I knew that my work life balance was not going to appreciably change, though my outside life and my interactions changed appreciably—no choir, no church events, no volunteer events. …And it was sometime during that summer when my husband and I were planning to go to a private lake house up in Maine and we realized we had to pack everything that we needed for 12 days at the lake and that there was going to be very little outside interaction and stuff. And I think it was that summer when we realized we were really in for the long haul and that in order to save lives, we had to make some real changes in our lives. 
How has your work-life balance changed, and what do you think your "new normal" will look like?
I have to say, I probably worked a little bit more. We were afforded more flexibility in the hours that we could work so that we could accommodate people with kids that were home doing homeschool and my division in particular was very generous in terms of saying, 'Look, if you have to work from 12 to 8 in order to meet your home requirements or your family requirements that have changed,' they were very flexible in that. I also found myself reaching out to other folks that weren't used to working from home to sort of help them develop their toolbox and their skills. The concept of just walking down the hall and chatting with someone wasn't available to them anymore, but there were lots of other ways that they could engage with people and I, as a union rep, was trying to be very proactive about helping the [bargaining unit employees] that I represented have all the tools that they need in their home office. 
So, it was very much reaching out to people, "Hey, if you normally have two monitors and a docking station at work, that's what you should have at home. Feel free to go into the office, get everything that you need to be fully productive at home because we don't know how long this is going to be."  Our management was supportive of that.
What were some challenges for you during the pandemic and how did you work through them?
The general aviation safety assurance office for which I'm now a union rep. … they really went through a really rough patch of intense micromanagement, very poor management in terms of management's inability to transition to a remote environment and ways to keep employees engaged during this time. 
Have there been any positive changes? 
That's a tough one. I'd have to think long and hard of silver linings. I think one of the silver linings might be to help our leadership and our management see that our workforce, for the most part, is very self-motivated and they're very motivated to protect aviation safety and that they'll do what it takes, and they don't have to be touching the office every day in order to champion aviation safety and oversight and enforcement and certification of carriers and airmen and industry entities. A silver lining has also included helping to cultivate these managers' skills in changing their perspective and shifting their paradigm to a remote management style of a higher level of trust and a higher level of your employee does not have to be in the same room with you in order for you to measure their accomplishments or their completion factor. 
Do you have any other thoughts on the past two years you'd like to share?
I'm hopeful that this experience in that cultivating of those manager skills—when we do return to the workplace—that these flexibilities, which have helped motivate people to stay and have helped them learn ways to accomplish their goals and collaborate with other lines of business or collaborate with other people within their office or even collaborating with industry partners, that we take these new ways that we've been working and build upon them and make them better, so that we can recruit and retain the best and the brightest because we're really having trouble with that. And the more work-life balance, positive areas we have, the more strength we'll have to recruit and retain the best and the brightest in the industry.