Author Archive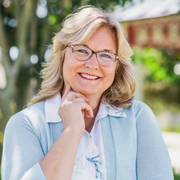 Tammy Flanagan
Retirement Counseling and Training www.retirefederal.com
Pay & Benefits
OPM offers a five-step guide to the sometimes confusing retirement process. 
Pay & Benefits
Advances in technology have made it easier to get educated on federal retirement benefits without leaving your computer.
Pay & Benefits
How much do you know about these key retirement benefits?
---
Pay & Benefits
Public Service Recognition Week is a good time to honor those who created and those who maintain the federal retirement system.
Pay & Benefits
Carefully documenting previous military or civilian service can lead to an earlier retirement and a bigger benefit. 
Pay & Benefits
Things to keep in mind if you still haven't filed—or even if you have.
Pay & Benefits
April is Financial Literacy Month, and a good time to get educated about your retirement savings.
Pay & Benefits
Planning for your post-work future involves managing risk.
Pay & Benefits
Sometimes, OPM requires proof of life.
Tom Shoop and Tammy Flanagan
Pay & Benefits
Some adjustments are already on the way, and others are on the drawing board.
Pay & Benefits
The pros and cons of working all the way to the end of the federal leave year.
Pay & Benefits
Be careful about borrowing from your retirement investments. 
Pay & Benefits
A primer on processing, payments and patience for those looking forward to getting their benefits. 
Pay & Benefits
OPM doesn't know how many people with FEHB coverage are actually ineligible for the program.
Pay & Benefits
The last in a series of columns on how things are different this year.