Science in the Age of Trump
Key federal vacancies and policies dismissing climate change worry many in the field.
Eighteen months into his administration, President Trump has yet to name a science adviser.
At times, he has appeared close. Billionaire philanthropist Bill Gates rejected a recent feeler. Princeton University physicist William Happer, one of the few climate-change skeptics in the field, has often been mentioned as a potential candidate, but there has been no movement to nominate him.  
This leaves the handling of science issues at the White House to Michael Kratsios, a 31-year-old former political science major and chief of staff to Paypal founder and Trump supporter Peter Thiel. Kratsios serves as deputy assistant to the president and deputy U.S. chief technology officer, making him Trump's de facto science adviser, minus the influence an official adviser—and scientist—might have. Many in the scientific community have expressed concern that the lack of a permanent adviser has serious implications for incorporating science into policy decisions.
"From what I hear from the grapevine, [Kratsios is] intelligent and energetic and well-meaning and wants the Office of Science and Technology Policy to be a player," John Holdren, the top science adviser to President Obama, told Government Executive. "But without direct access, he doesn't have the clout to do it. He can't write a memo to the president, or get an appointment without collaboration with someone" who has access to this president, who is particularly hard to influence.
The absence of a science adviser, added Holdren, now teaching environmental studies at Harvard University's Kennedy School of Government, means there is "nobody with direct access to the president who knows anything about science or technology as they affect any number of discussions of policy issues. There's nobody at the table who can explain either what science or technology contribute to the solution, or what the constraints on that solution may be, in economic development, national security, public health, energy and environment, and resource management."
Such an adviser is also instrumental in planning the governmentwide research and development budget, STEM education issues, intellectual property, high-skilled immigration, transparency and scientific integrity, Holdren added. Not to mention the adviser's international role in working with ministries of foreign governments, academia and industry.
Further deepening the problem, "even at the deputy level meetings, science is not being represented," he said. Four Senate-confirmed associate science director slots in the Office of Science and Technology Policy are vacant. "In all those domains, science is largely missing in action," Holdren said.
This is not just an issue for the scientific community. Rush Holt, the physicist and former House member now CEO of the American Association for the Advancement of Science, said, "A lot of people seem to think the science adviser is there to protect the interests of scientists, but that's far from the truth. The scientists don't need this; it's everybody else who would benefit from having a scientific [voice] at the table" making policy, whether it's the Domestic Policy Council or the National Security Council.
"The point of science is to have the most reliable understanding of how things are," Holt said. "It's not perfect, but it's the most reliable for the values of balancing competing interests and ethics that go into making good policy."  
The top scientist's view could also have been valuable in policy discussions of disaster response during last year's hurricanes Harvey and Irma, and in analyzing the Iran nuclear deal (from which Trump just withdrew), argued seven Democratic senators in a November letter to Trump asking him to name a science adviser.
The lack of such an appointment "symbolically shows that Trump is not prioritizing science," said Gretchen Goldman, research director for the Center for Science and Democracy at the Union of Concerned Scientists. She noted that the White House science office (now at 50 employees, down from 130 in 2016) is "only minimally filled, and the chief science adviser jobs at the agencies are not filled," with many of the decision-making posts occupied by political appointees.
The White House did not respond to interview requests.
Setting Scientific Priorities
In a March report on Trump's first-year accomplishments in science, the White House said a "robust" team of advisers is "providing expert advice and developing policies on a wide range of topics, including advanced manufacturing, artificial intelligence, autonomous systems, biotechnology, cybersecurity, digital economy, disaster preparedness, health care, infectious diseases, information technology, medicine, nanotechnology, nuclear energy, ocean science, quantum information sciences, space and aeronautics, and telecommunications."
In budget planning, "President Trump demonstrated his commitment to the importance of federal scientific exploration by requesting $151.2 billion for federal R&D investment in the fiscal 2018 budget—a 2 percent increase over fiscal 2017," the White House noted.
Last August, Kratsios and Office of Management and Budget Director Mick Mulvaney released guidance to agencies assigning R&D budget priorities for fiscal 2019, advising them to prioritize basic and early-stage applied research, the foundation for the development of transformative commercial products and services.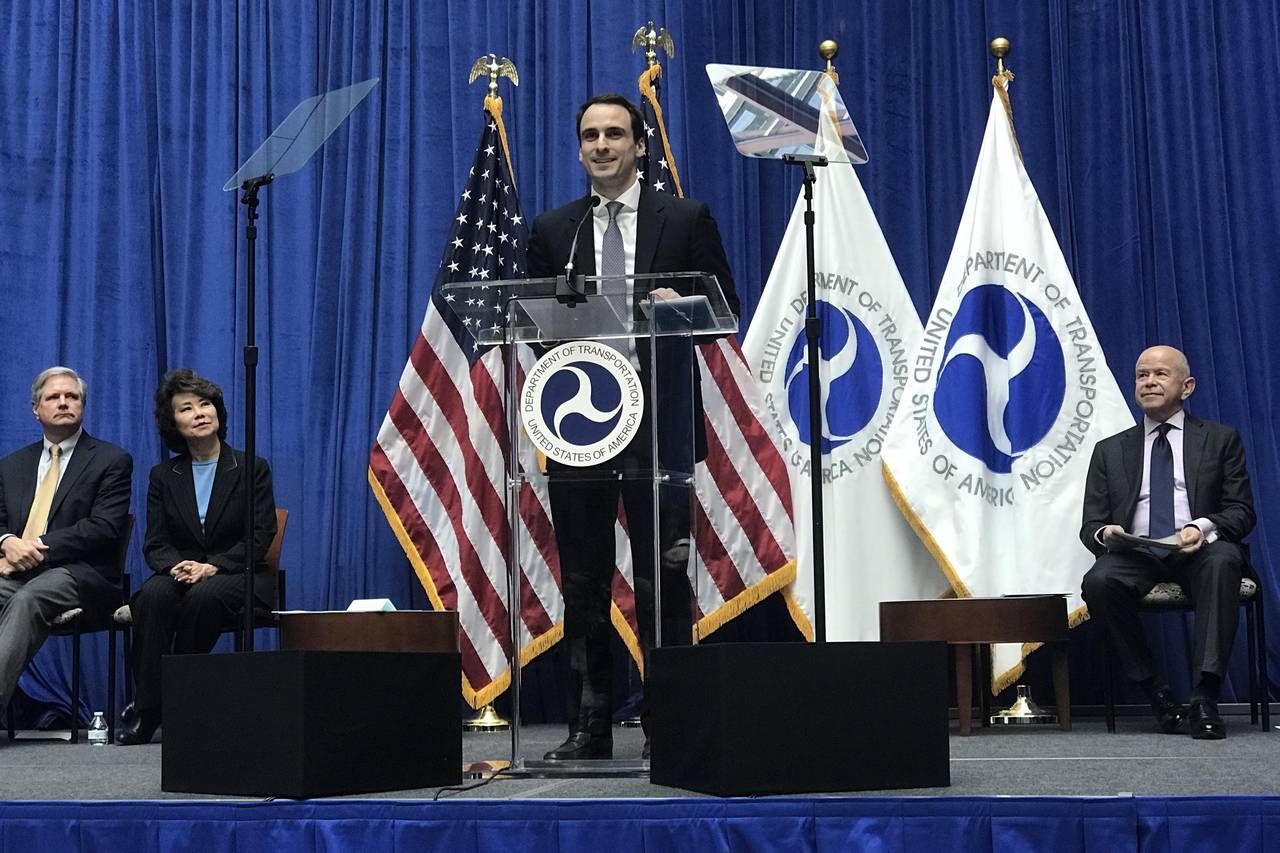 "When considering new research programs, agencies should ensure that the proposed programs are based on sound science, do not duplicate existing R&D efforts, and have the potential to contribute to the public good," the guidance said. "Agencies should also identify existing R&D programs that could progress more efficiently through private sector R&D, and consider their modification or elimination where federal involvement is no longer needed or appropriate."
Avoidance of duplication across government should be coordinated, OMB said, through the National Science and Technology Council.
The administration does not have an overall science policy "that I am able to discern," Holt said. "Some areas seem pretty clear, as in the ideological position on climate change, some matters related to space, and some aspects of education, such as sex education. But there's no clear policy on science education."
What has been perhaps most visible to the news-consuming public appears as a combination of proposed budget cuts, removal of climate change materials from agency websites, recasting of scientific advisory panels to bring more industry input, and a contentious proposal from the Environmental Protection Agency to ban the use of "secret science" in rule-making.
Congress does not always act on the Trump administration's scientific budget priorities, but some changes have advanced. In a recent example, the omnibus spending bill for the rest of fiscal 2018 allowed to lapse $10 million in annual funding for NASA's Carbon Monitoring System, which produces models of the planet's carbon flows, Science magazine reported.
Many involved with federally funded science projects report a wariness. "Folks in the physics community whose research is funded by the Energy Department are concerned that the administration's policy of not funding anything that smacks of climate science has carried over to Energy's Office of Science," said David Sutter, a retired department physicist now a guest scientist in applied physics at the University of Maryland.
 As a narrow example, in Trump's first year, the Energy Department Office of High Energy Physics budget was so constrained the office was able to fund only two grants. At the National Science Foundation a related program was suspended for the year for similar reasons, Sutter added.
"Trump wanted steep cuts for fiscal 2018, and no one in the various agency scientific program offices was sure whether Congress would accept them," Sutter said. (For the most part, Congress did not). "But when faced with such uncertainty, any sensible program manager does what he has to do in an environment like this, [which is] spend at the reduced rate until Congress has acted on the budget."
Holdren noted a shift in Mulvaney's budget office away from its original plans for steep cuts in research and development and basic research, though the threat remains. "Basic science and early-stage applied research are our seed corn to be picked up by the private sector," he said. President Obama "understood this, but it's not clear Trump does."
Goldman at the Union of Concerned Scientists said she sees Trump's policy as "a mixed bag, with an overall general hostility toward using science for decision making, while the budget has fared well, partially because of Congress." She added that there's a lot of "disregard and disrespect for scientists and their enterprise in government."
Stories such as a recent cutback on scientists from the Interior Department's Bureau of Land Management attending a key archaeology conference "are part of bigger pattern of not providing adequate resources for government employees to conduct science and be scientists. Of course, it all has to be within budget constraints," she said, "but typically scientists are given opportunity for professional development to connect with colleagues and stay up to date on the latest science."
One sign of the alienation, Goldman said, is the lower response rate in the survey of a universe of more than 60,000 scientists at 16 agencies that the nonprofit has conducted since 2005 to gauge such issues as integrity, culture and leadership in the scientific perspective. This year, "we received several emails from different agencies telling them not to fill out the survey," she said.
EPA and Secrecy
The agency whose science policy has generated the most scrutiny is the EPA. This April, agency officials sought comment on a proposal for a far-reaching "Secret Science" rule that would block EPA regulators from relying on any scientific study based on data not publicly available, or that is not in a form others may reproduce. "Using scientific information that can be independently validated will lead to better outcomes, and strengthen public confidence in the health and environmental protections underpinning EPA's regulatory actions," agency officials stated in the Federal Register.
EPA Administrator Scott Pruitt's move drew praise from Rep. Lamar Smith, R-Texas, the House Science, Space and Technology Committee chairman who had long pushed legislation with the same goal. "Administrator Pruitt's announcement ensures that data will be secret no more," Smith said. "For too long, the EPA has issued rules and regulations based on data that has been withheld from the American people."
Dozens of scientists released joint statements blasting the proposal. AAAS's Holt said, "The administrator's latest attempt to reject valid scientific evidence fundamentally mischaracterizes the way science is conducted and made available for decision-making. Epidemiological studies often contain patient information and must maintain individual privacy. If put into practice, EPA could prohibit, or make it incredibly costly, for the agency to use a wide swath of high-quality scientific research."
Environmental scientist Elizabeth "Betsy" Southerland, who abruptly left EPA last August after 30 years, told Government Executive that Pruitt arrived at his proposal by "using piles of lawyers, but not lawyers who spent years at EPA and are experts." The agency's specialty programs and general counsel's office have attorneys who "specialize in certain statutes," whether it is water, the Superfund, or the Resource Conservation and Recovery Act, she said. "He doesn't trust anyone already at EPA."
Pruitt's approach of relying on his own political appointees extends beyond EPA headquarters to programs and regional offices, said Southerland, who now works with the nonprofit Environmental Protection Network. "It really seems to be solely driven by political influence. This may be unique to EPA in that there is absolutely no involvement of nonpolitical civil service scientists and engineers in the decision-making process."
The secret science proposal, Southerland added, "was drafted solely by the political team. The first time the civil service people saw it was" when the public did.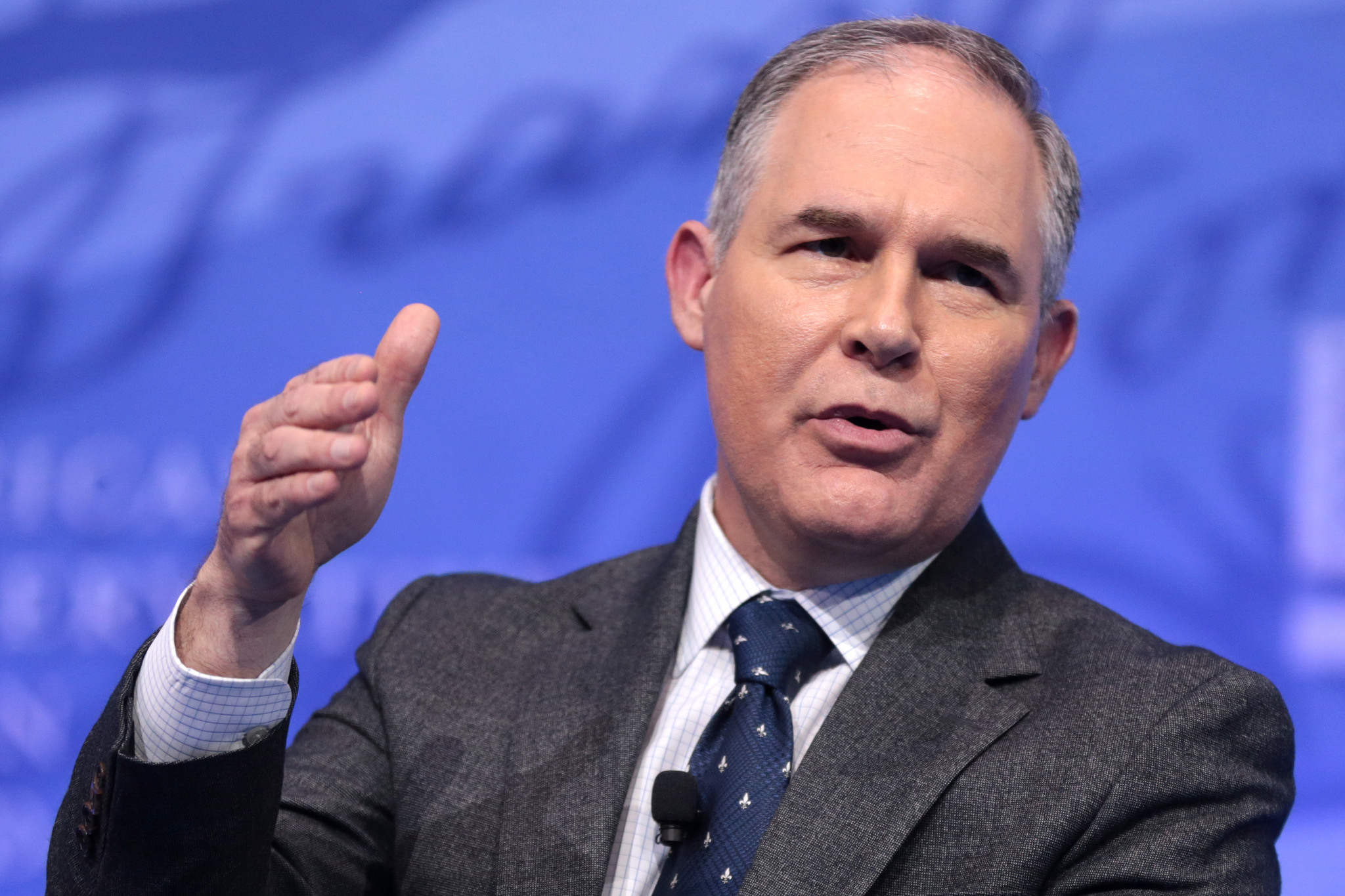 Having heard from "all parts of EPA," Southerland said she finds the situation "sad, because EPA is an independent agency that never had this hierarchical structure that Cabinet departments have. It had a lean, mean organizational structure with a heavy emphasis on science and law, with very collaborative work between civil service scientists and engineers and the political team."
Advisory Board Shuffle
Another area where EPA is dominating science policy is in altering the nature of scientific advisory boards. Again, Pruitt took a page from House committee chairman Smith, who had long pursued a bill called the EPA Science Advisory Board Reform Act. The EPA leader last November drew condemnation from the scientific community by opening panel slots to more industry-financed scientists and barring scientists who receive EPA grants from serving.
To critics like Southerland, "He's turned the whole idea of conflict of interest on its head. If you get any EPA money, even if it's totally unrelated to the topic you're reviewing, you're not allowed on the board if you're an academic, but if you're paid by industry or a state, there's no conflict there." Scientists who receive grants already "had to go through a rigorous conflict-of-interest vetting," she added. "Same for the industry people, who were subject to strict vetting and could not opine on issues affecting their employees."
EPA's science advisory board "hasn't met in six months," Holt said, "and scientists are deeply distressed" about Pruitt's changes. "They don't take personal offense" in the sense of feeling ignored or concerned about their own funding. "But there are so many issues where scientists' investigations, solid research and peer-reviewed publications have light to shed on the issues. Without someone in the room representing the scientific perspective," Holt said, "it's too easy for . . . nonscientists to ignore those things."
A review released in January by the Union of Concerned Scientists found that the total number of science advisory committee meetings in 2017 at agencies analyzed decreased 20 percent from 2016 and membership decreased 14 percent.
The union's Goldman said it examined 73 advisory committees in 24 agencies (chiefly Interior, Labor, Commerce, Energy, and the Food and Drug Administration). The advisory boards are "by and large sitting idle; many have not met since the administration started," she said.  In some cases, "they've been dismantled completely, or are made up of unqualified individuals, or those from industry are now in charge of making the recommendations," she added.
Paging Conservative Scientists
One possible reason the Trump White House has had trouble appointing a top scientist (either a confirmed one with access to the president or a "director" without access) is the apparent shortage of scientists with conservative leanings.
"There are conservative scientists, but not many," Holdren said. "There are certainly some who are Republican, but there are few who would deny the reality of climate change." He guessed that among the 2,000-plus members of the National Academy of Sciences, perhaps 10 percent might be conservatives.
"There are conservative scientists in the world, but they're not organized behind a spokesperson," Goldman added.
"Scientists tend not to put themselves on a political spectrum—they recognize that issues are multi-dimensional," Holt said. "Some are prominent deniers of climate science, or outliers on standard educational policies, and some differ on how to prevent forest fires. But they don't line up on a single line, anti-establishment view on one side or another of a political spectrum, and they're all over the map on social issues. But if there is evidence that's well-accepted and well-understand, you will generally find scientists siding with the preponderance of evidence."
Holt acknowledged that during voting in the past presidential election, "I'd guess that most scientists were troubled by candidate Trump's unabashed departure from accepted truths."
Southerland said flat out that "scientists are predominantly Democrats," but dismissed the relevance of their political party. "It's an interesting observation but should have nothing to do with scientific fact," she said. "Of course, all science is subject to improvement, and the more we learn the more we observe as we try to figure out cause and effect."
Politically, however, "nonscientists exploit that by saying everything in science is uncertain and we can't tolerate any uncertainty if we're going to take any action to control, for example, environmental pollution." There's the notion that since there's uncertainty, "we could never regulate, ban lead in gasoline or arsenic in drinking water, or fish highly contaminated with mercury. Conservatives would say we're paralyzed as a government, and can't take public health protection [measures] until all uncertainty is banished."
The approach the government is taking now, she said, appears to be that since the government can't prevent illness or environmental damage, it "should only respond once it occurs."