Treasury Deletes Potentially Unlawful Trump Retweet
One expert says there's no doubt the department crossed the line drawn by the Hatch Act: "It's a violation. Full stop."
The Treasury Department appeared to flout a federal law on Wednesday when it retweeted a post from President Trump touting the electoral success of the Republican party.
The Hatch Act prohibits federal employees from engaging in partisan political activity while on the clock or in an official capacity. A Treasury employee, however, retweeted a message from Trump's account that touted Republican election results in primaries held in several states on Tuesday. The president even predicted a "red wave."
The tweet has since been deleted after Government Executive contacted Treasury about the post.
"The retweet was done in error and has been taken down," a department spokesperson said.
Whoever was responsible for the retweet was in violation of the Hatch Act, according to Nick Schwellenbach, a former official at the Office of Special Counsel, the independent federal agency tasked with enforcing the law.
"Treasury definitely crossed the line here," said Schwellenbach, now an investigator at the Project on Government Oversight. "Whoever retweeted this and directed its retweet at Treasury violated the Hatch Act. They supported a political party using official federal resources. It's a violation. Full stop."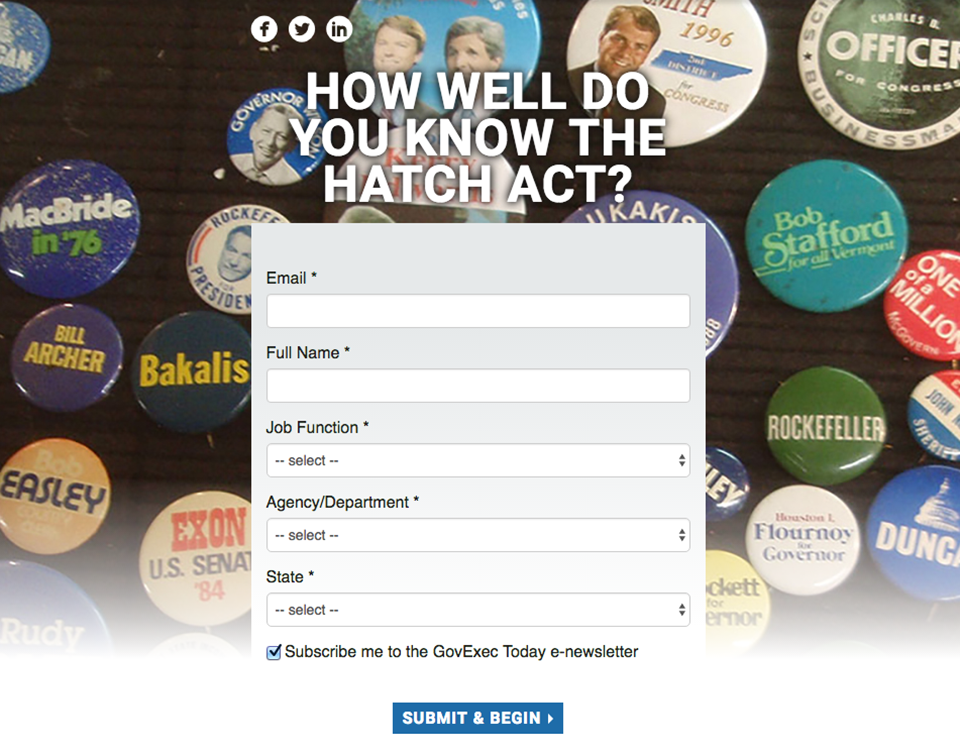 How well do you know the Hatch Act?
Zachary Kurz, an OSC spokesman, said the tweet had been flagged to the agency.
"OSC has been made aware of the retweet," Kurtz said. "However, we cannot comment on or confirm any open investigation at this time."
Several high-profile trump administration officials have previously run into issues for violating the Hatch Act. Nikki Haley, ambassador to the United Nations, was previously cited by OSC for retweeting Trump from an official account. Dan Scavino, the White House director of social media, was condemned by OSC for an overtly political tweet, while OSC has found White House Counselor Kellyanne Conway twice violated the law.
Image via bakdc/Shutterstock.com.