The Endangered Species Act Is Getting A Makeover
The Obama administration is fighting back against criticism that states don't get enough say under the law.
Add another item to the list of shake-ups expected from President Obama's green agenda: The administration is pushing for changes to a decades-old environmental act in a bid to ward off attack from congressional Republicans looking to remake the law.
The Fish and Wildlife Service and National Marine Fisheries Service on Monday will announce a slate of proposed updates to the implementation of the Endangered Species Act, National Journal has learned.
The changes are intended to give states greater say in the federal decision-making process meant to protect at-risk species while improving the effectiveness of the law. And administration officials hope the planned updates may head off some of the long-standing criticism that the law infringes on states' rights voiced by Republicans, Western governors, and the oil and gas industry.
"We believe this is a good and meaningful innovation," Fish and Wildlife Service Director Dan Ashe said in an interview. "We have never needed the Endangered Species Act more than we need it now, which means it's important for us to improve the way it works."
The Endangered Species Act has become a lightning rod for controversy.
Many conservationists view the law as a key environmental safeguard. But critics say it is outdated and ineffective and contend that the administration uses the law as a tool to extend its reach outside Washington, thereby overstepping the boundaries of state authority.
As a result, Republicans in Congress have taken aim, with Senate Environment and Public Works Committee Chairman Jim Inhofe and House Natural Resources Committee Chairman Rob Bishop promising to lead a crusade to reform the law.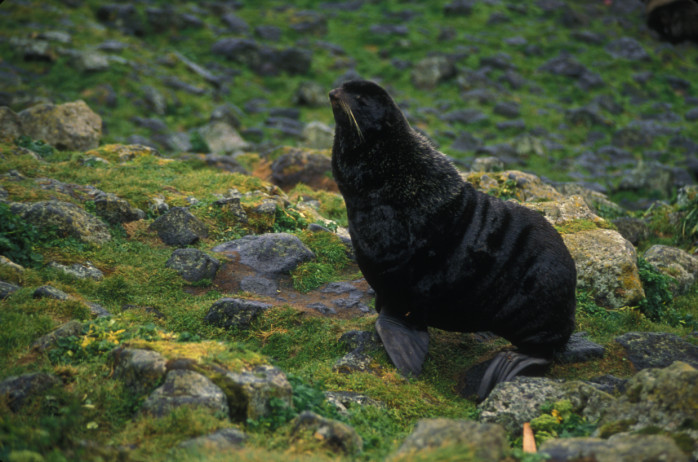 The administration is acutely aware of potential challenges from Congress and likely to point to Monday's announcement as fresh evidence that the federal government is working to improve the law, an effort that could blunt the force of a congressional push to alter the act.
"Congress should engage in the law ... but I think what they have to do is engage in a bipartisan conversation," Ashe said, noting that recent Republican efforts to reform the law have not won buy-in across the aisle.
The administration also promises that the most recently proposed updates are just a taste of what's to come this year as it works to roll out additional reforms, including measures officials say are designed to boost transparency, cut red tape, incentivize voluntary conservation efforts, and improve the use of science and data under the law.
The act is currently at the center of a tense confrontation between Western states and Washington as a deadline looms for the federal government to decide whether to list a rare type of bird, known as the greater sage grouse, as endangered.
Western governors, farmers and ranchers, and the oil and gas industry fear that a federal listing could lock up land that could be used for energy development and other purposes. And some critics have argued that the administration has not done enough to engage Western states in conservation efforts.
Proposed changes set to be unveiled on Monday strike directly at that criticism.
One key reform up for public comment would require anyone petitioning for a species to be protected under the law to solicit information from state fish and wildlife agencies before sending their petition off to the federal government. Petitioners would need to collect relevant data from states on the plight of a species and include that in their listing petition.
The administration says this would give states an opportunity to participate in the process from the outset and improve the quality of data used to determine if a species should be classified as threatened or endangered.
"States have considerable data and expertise on many of these species," Ashe said, adding, "I think that's a key improvement."
The administration plans to unveil additional proposed changes later this year, including a directive officials say will increase transparency by requiring the federal government to make any information about a proposed listing that can be publicly disclosed available to the public online.
Even if all the proposed changes take effect, however, it is unlikely to halt pushback on Capitol Hill.
"I am hopeful that Chairman Bishop and others will see these as the good-faith attempts that they are to make well-intentioned improvements in the law," Ashe said. "Do I think he will believe they are sufficient? No I don't. But I think he would recognize that they are steps in the right direction."
Ashe added: "Whenever you drive change you create unrest and controversy."
( Image via A Cotton Photo / Shutterstock.com )