John Gage, president of the American Federation of Government employees for nine years, announced late Tuesday that he would not seek reelection this summer.
In a letter to union members , Gage wrote, "I'm 66 years old, and another three years [in office] seems like a very long time. I've always had tough elections. But strangely, with this one, I find myself more concerned with winning than losing."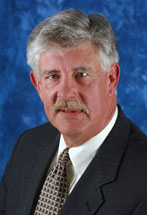 Gage was elected president of AFGE in 2003, and has worked for the union since 1977. He started his federal career in 1974 as a claims examiner at the Social Security Administration and eventually took a leadership role in AFGE Local 1923 at SSA. He played a prominent part in AFGE's bitter fight with the National Treasury Employees Union over representation of Social Security workers in the mid-1980s.
Gage has been a vocal defender of labor rights and a sharp critic of executive branch initiatives ranging from President Bush's competitive sourcing effort to put federal jobs up for competition with the private sector to the Obama administration's pay freeze for civil servants.
AFGE is slated to elect a new president at its national convention in Las Vegas in August.
Gage said that in his remaining 10 weeks on the job, he would focus on negotiating AFGE's first contract with the Transportation Security Administration.
"Health-wise and intellectually, I actually feel better than ever," Gage wrote in his letter. "And I don't want to retire. I just want to -- not move on, that's the wrong phrase -- I want to contribute to the labor movement in other ways."