March 21, 2014 - Over the the past few years, the federal government has begun embracing performance metrics to help enhance mission effectiveness. The GPRA Modernization Act of 2010 and the creation of a performance management website to showcase Cross-Agency Priority (CAP) Goals in 2011 are two cases in point.
One of the new CAP goals specifically states that the federal government will "foster a culture of excellence by using data-driven approaches to enhance management, performance, and innovation across the the current Federal workforce." However, recent survey data indicates agencies still have a long way to go to measure up.
Federal employees' perceptions of the consequences of their performance in the 2013 Federal Employee Viewpoint Survey offer a useful barometer.  They reveal a trend going from bad to worse over the last three years: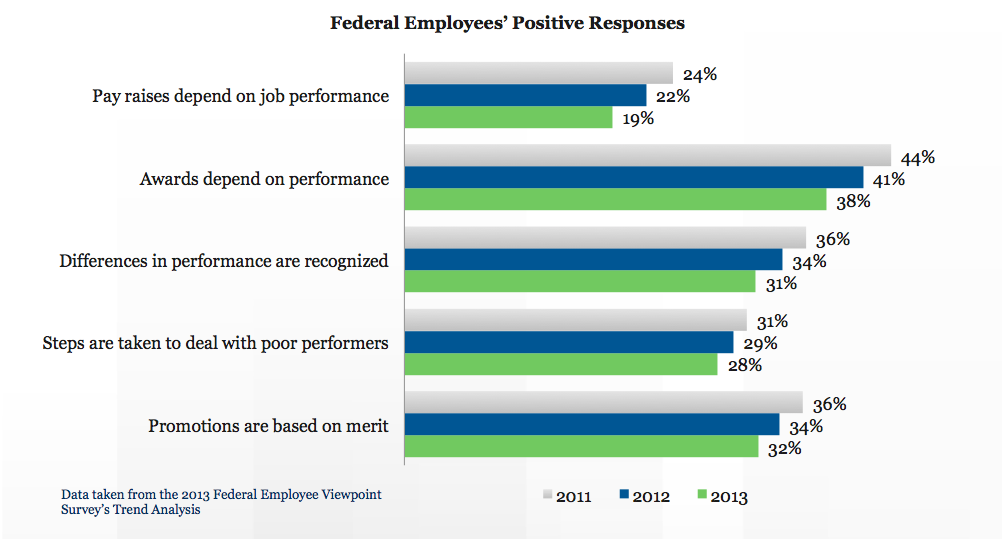 A new survey from GBC and Kronos offers another piece of evidence corroborating this trend. In one question, we asked 335 senior DoD respondents whether they agree or disagree with the statement: My department/agency is able to justify personnel reductions with objective performance data.
What we found underscores the difficulty federal agencies have tying performance to critical personnel decisions. Moreover, the result suggests that the underlying problem could be an inability to collect measurable performance data.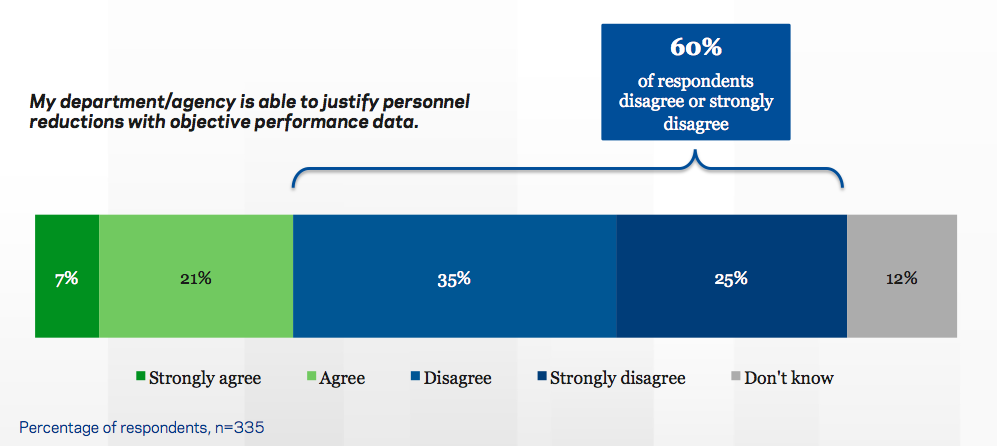 The federal government's recent focus on improving performance across the board is surely welcome, but federal employees' own sense of whether or not performance matters indicates that there is much work to be done. An emphasis on collecting measurable data could be a good place to start.
Click here for the full GBC report, "Ensuring Defense Contractor Accountability."