Fedblog

Government Executive Editor in Chief Tom Shoop, along with other editors and staff correspondents, look at the federal bureaucracy from the outside in.
By Charles S. Clark
April 21, 2017
Environmental Protection Agency Administrator Scott Pruitt made news on April 13 when he visited coal miners at the Harvey Mine in Sycamore, Pa., where he announced a new "Back to Basics Agenda" for the agency. Within days, a poster showing Pruitt with the miners went on display in the lobby of EPA headquarters in Washington's Federal Triangle with the new agenda: "Protecting the environment; engaging with partners; and creating sensible regulations for economic growth."
The new battle plan "means returning EPA to its core mission," Pruitt said at the Pennsylvania rally. "The coal industry was nearly devastated by years of regulatory overreach, but with new direction from President Trump, we are helping to turn things around for these miners and for many other hard working Americans."
Though few EPA employees would be surprised by the post-election shift in focus—Trump wants to cut the agency's budget by 31 percent and lay off 3,200 employees—the poster hasn't exactly raised morale among staff, according to insiders.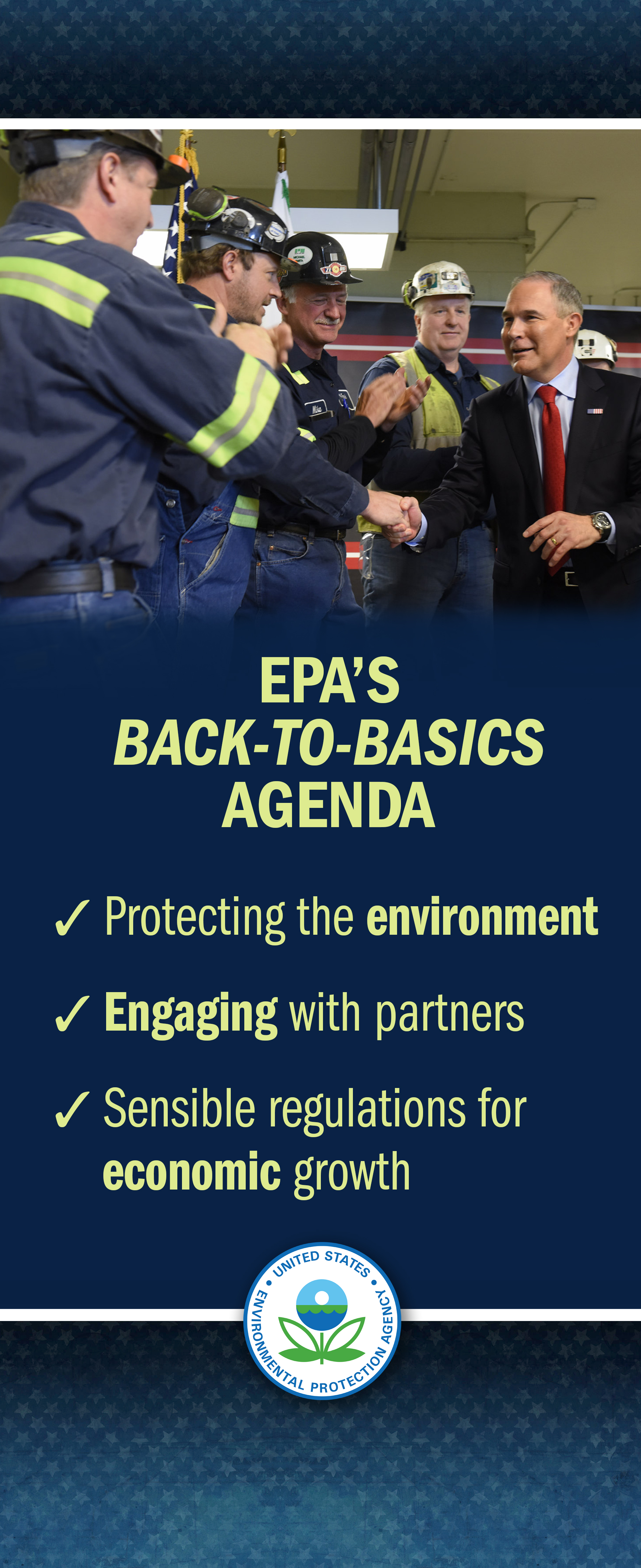 The notion that EPA would be bringing jobs back to the coal industry—a major pollutant in decline largely because of competition from natural gas—is tough to stomach for people...
By Charles S. Clark
April 5, 2017
Internal Revenue Commissioner John Koskinen on Wednesday gave a National Press Club talk on the "April Madness" that is tax filing season for his employees processing form 1040s from the nation's 152 million filers. Below are some of his eye-opening numbers:
$74 million. Amount in refunds issued so far out of 93 million 2017 returns received (average amount: $2,900)
87 percent. Share of taxpayers who file electronically
3 million. Number of 1040 forms completed by hand
500 million. Visits to IRS.gov in 2016
6 million. Visits to IRS.gov in one recent day
40 million. Number of times the IRS2Go smartphone app has been downloaded
63 million. Number of calls to IRS call centers last year
8 million. Number of letters received IRS received last year
1 million. Number of malicious cyberattacks on IRS daily
46 percent. Reduction in identify theft victims reported in 2016 compared with 2015
$6.5 billion. Amount in fraudulent refund claims on 1 million returns the IRS prevented last year
$290 million. Extra appropriations funding in 2016, which allowed IRS to hire 1,000 temps
$239 million. Amount President Trump in March proposed cutting from IRS
17,000. Number of employees IRS...