Author Archive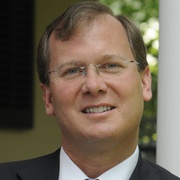 Michael Lee Stallard
President, E Pluribus Partners
Management
It's critically important to foster connection during the novel coronavirus pandemic.
Michael Lee Stallard and Katharine P. Stallard
Management
The CDC has adopted "connectedness" as a strategy to combat the factors that contribute to the high number of suicides in the United States.
Management
Cultures that are controlling or indifferent to people are often the culprit behind rising stress, job burnout and loneliness.
---
Management
The demands of work and screen time have crowded out meaningful relationships. It's hurting people and the workplace.
Management
In a knowledge economy, relationship excellence is especially critical to employee engagement, productivity and innovation.
Management
It's vital to foster the connections that will help you and your employees become healthier and perform better.
Management
Wellness programs fall short when they fail to address a leading health problem.
Management
When verbal assault masquerades as constructive criticism.
Management
Six tips for maintaining a healthy workplace culture.
Michael Lee Stallard

, E Pluribus Partners