Republicans Look to Push Shutdown Deadline Back Two Weeks
New stopgap spending bill would set up a funding deadline just before Christmas.
Federal agencies are likely to remain on auto-pilot for two additional weeks past the current funding deadline as congressional Republicans push a plan for another short-term spending measure.
The move would buy lawmakers time past Dec. 8, when the current continuing resolution is set to expire, to negotiate a broader spending bill to set agencies' funding through fiscal 2018. House Republicans are planning to then push a second CR before Christmas to tide agencies over into the first weeks of the new year.
Those bills would stave off the immediate threat of government shutdown, the odds of which were ramped up this week as President Trump and congressional Democrats pointed fingers at one another and exchanged insults. House Speaker Paul Ryan, Wis., said on Thursday Congress would "obviously have to have a short-term CR," but said his caucus was still finalizing its length. Congressional aides clarified those details later in the day, with one Republican leadership aide saying the plan will be discussed in more detail during a conference meeting on Friday.
Democratic leaders were scheduled to meet with Trump, Ryan and Senate Majority Leader Mitch McConnell, R-Ky., at the White House on Tuesday, but pulled out of the negotiations when Trump antagonized the minority party on Twitter and said a deal was unlikely. Ryan on Thursday criticized his Democratic counterparts for that decision, saying they would shoulder the blame if a lapse in appropriations occurs.
"It would be nice if Democrats would actually participate in the meetings that are necessary not just to keep the government open but to get a cap agreement," Ryan said. "We will pass a short-term CR that is necessary to keep government open, that is necessary to keep talks going. Hopefully people will decide to participate in these talks. And if Senate Democrats decide to filibuster that then they will have chosen to shut the government down, something we do not want to see happen."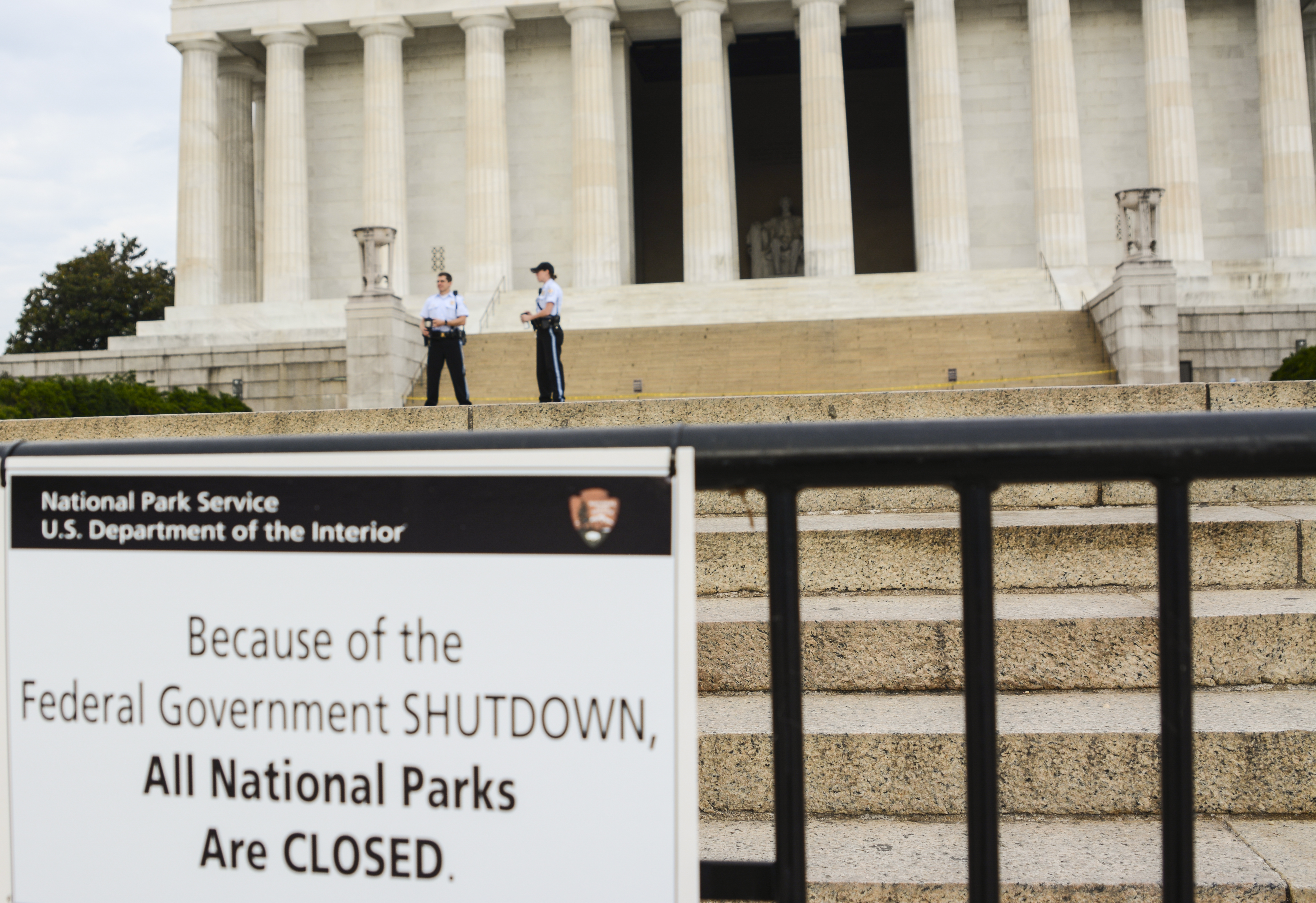 Quiz: What Happens to Pay and Benefits During a Shutdown?
A spokesman for Democrats on the House Appropriations Committee said he could not yet predict how the party's members would vote on the short-term bill. Senate Majority Whip John Cornyn, R-Texas, and a Democratic aide predicted to CNN that a sufficient number of lawmakers in the upper chamber would back at least the first of the two CRs to avoid a shutdown on Dec. 8.
Democrats are likely to demand some policy changes as Congress butts up against the pre-holiday deadline, most notably regarding the status of certain undocumented immigrants who will become vulnerable to deportation in early 2018 due to a policy Trump announced earlier this year.
As part of the forthcoming negotiations, Congress must reach an agreement to raise the 2011 Budget Control Act spending caps or risk a sequestration. Lawmakers are reportedly working on a two-year budget deal to increase spending levels by as much as $200 billion. Congress struck similar agreements in both 2013 and 2015. Democrats have insisted that any such deal must raise spending equally for defense and non-defense agencies. Current caps restrict spending to $549 billion for defense and $516 billion for non-defense agencies. Even a continuing resolution for the remainder of fiscal 2018 would exceed those caps, according to the Congressional Budget Office.
About $2.4 billion would be sequestered from defense accounts, while about $2.3 billion would be sequestered from non-defense accounts, CBO estimated. OMB would make the final determination on the amounts of any sequestration. An OMB official previously said there is no risk of the administration revoking any funds in 2017. The office typically assesses whether a sequestration is necessary in January. If a CR is still in place at that point, the official said, the administration would work with Congress to ensure that "no unintended sequestration occurs."
Other outstanding issues, such as health insurance cost sharing and Trump's proposed wall along the U.S.-Mexico border, could also upend negotiations as a shutdown draws closer.