Former Bush Ethics Lawyer Accuses FBI Director of Violating Hatch Act
Comey's unusual disclosure of a pending investigation could influence the outcome of the election, complaint says.
A former White House ethics official under President George W. Bush has filed a complaint alleging that FBI Director James Comey violated the Hatch Act when he informed Congress Friday that the bureau was investigating additional emails from Democratic presidential nominee Hillary Clinton for possible classified information.
In a New York Times op-ed , Richard Painter, chief White House ethics lawyer from 2005 to 2007, said that he has filed a complaint with the Office of Special Counsel claiming the Comey misused his official position to influence an election. The Hatch Act prohibits federal employees -- including the FBI director -- from engaging in partisan political activity in the workplace.
Comey's letter to congressional leaders broke with a longstanding Justice Department policy of not disclosing the details of pending investigations, Painter noted. It is unclear whether the action less than two weeks before the election was intended to sway voters, he said, but intent is not necessary for a Hatch Act violation. "The rules are violated if it is obvious that the official's actions could influence the election, there is no other good reason for taking those actions, and the official is acting under pressure from persons who obviously do want to influence the election," he wrote.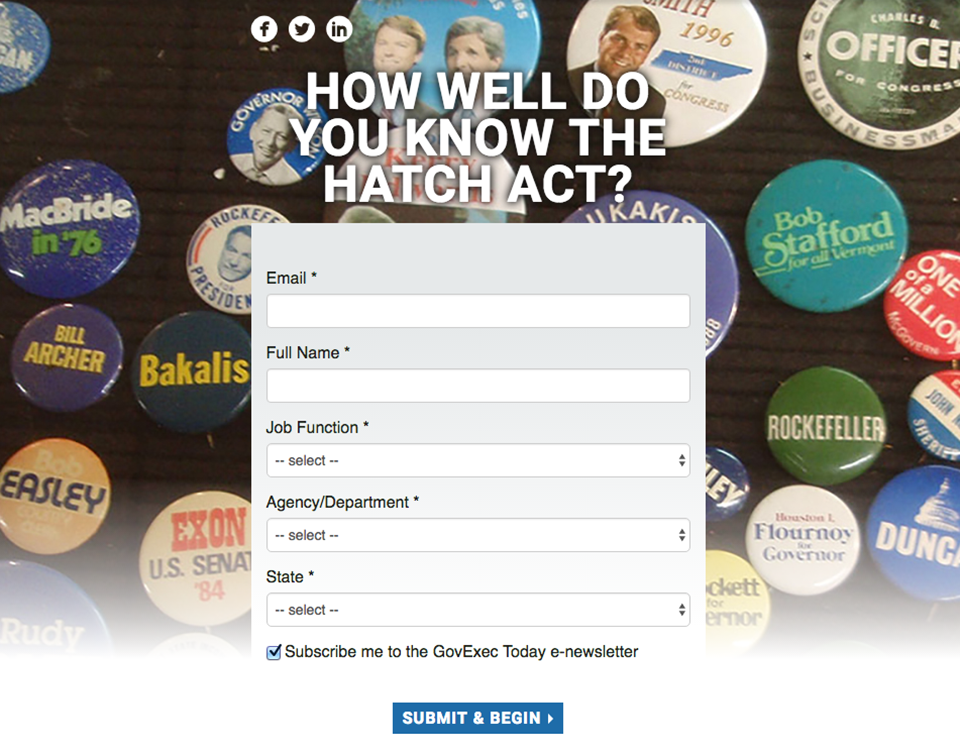 How well do you know the Hatch Act?
Senate minority leader Harry Reid also said Sunday that the FBI may have violated the Hatch Act. Reid  also accused the bureau of following a double standard, claiming the FBI has information about Republican presidential nominee Donald Trump's business dealings with Russia that it has not made public.
The FBI had not responded as of early Monday.
"This is no trivial matter," Painter wrote. "We cannot allow FBI or Justice Department officials to unnecessarily publicize pending investigations concerning candidates of either party while an election is underway. That is an abuse of power. Allowing such a precedent to stand will invite more, and even worse, abuses of power in the future."