The U.S. Decided To Keep 46 Kids Under Five Separated From Their Families. Here's Why
It's unclear when or if these children will be reunited with their parents.
The Trump administration said today that it has reunited 57 of the 103 children under five years old who were separated from their parents. It also announced that 46 would not be immediately returned to their families.
A federal court had ordered the government to return all kids under five years old to their parents by July 10, a deadline it missed by two days for most of the children. But Department of Homeland Security (DHS) officials said they couldn't fulfill the order for some kids, arguing that reuniting them would put the kids at risk.
Some of the parents, DHS said, had been convicted or were accused of crimes such as kidnapping, murder, and human smuggling. Other adults who brought the children to the US weren't their parents. In a dozen cases, the child's parent has already been deported.
Here's DHS's breakdown of why it's keeping some children: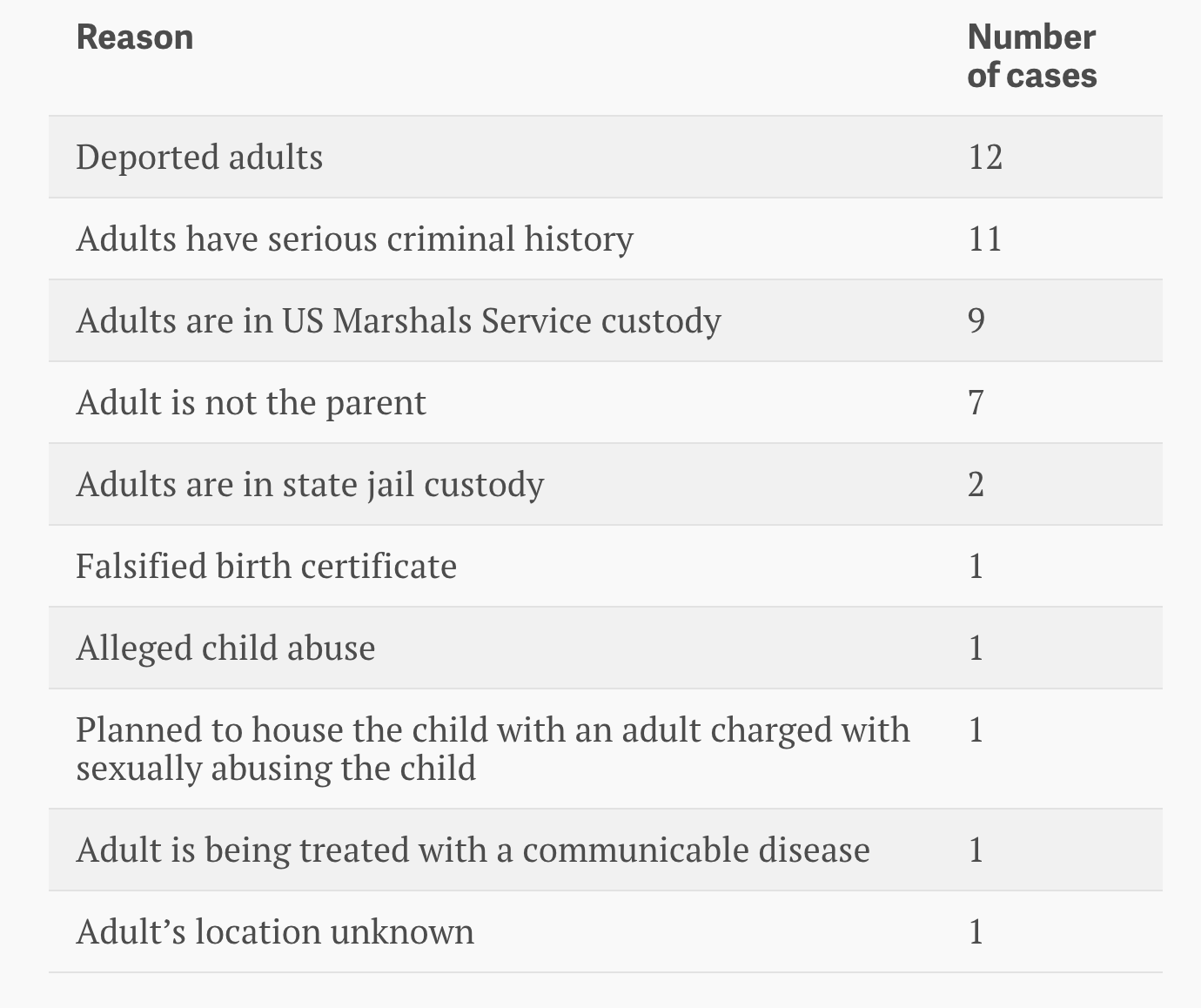 It's unclear when or if these children will be reunited with their parents. The officials said they are working with consular officials from the deported parents' countries to get the families back together. According to the government, those parents were given the option of getting their children before being sent back, but they all declined.
The government still has to meet another deadline, on July 26, to return all the remaining children older than five. That group is much larger: about 3,000.