How I Lead: A Former ATF Exec Talks Listening and Learning
Twelve questions for Melanie Stinnett, current Director of Project Next Generation for the Senior Executive Association.
Melanie Stinnett is a recently retired member of the Senior Executive Service with the Bureau of Alcohol, Tobacco, Firearms, and Explosives (ATF).  She retired in June of 2013, ending an extensive career of 34 years of federal service. Stinnett didn't stay still for long because in July she joined the Senior Executive Association (SEA) as Director of Project Next Generation.  She views retirement as a time to give back many of the lessons her coaches, mentors and role models taught her.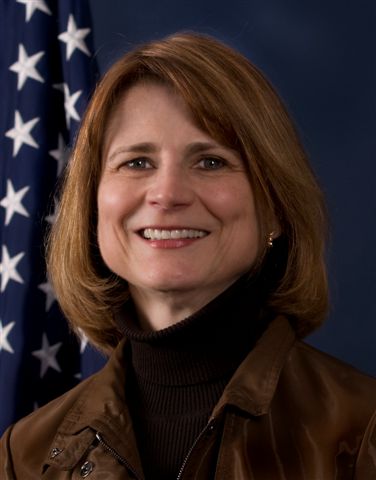 How did you get to where you are today?
My career was shaped by my tendency to be curious.  I asked a lot of questions, always wanted to learn new things, and regularly sought to take on new challenges.  I began my professional career as a lawyer, and continually polished my analytical skills and my ability to articulate ideas both orally and in writing.  Once a job became routine, I looked for new skills to master and goals to accomplish, at first as a lawyer, then as a supervisor, then as a manger, and finally as an executive.  It was when I was at the executive level that I made a decision to deviate from the traditional career path of a lawyer.  I applied for, and was chosen to perform the job of ATF's Assistant Director for the Office of Management/Chief Financial Officer.  My legal and management skills were invaluable to me as I took on the role of overseeing the areas of human resources, budget, financial management, space management, acquisitions, and safety and health programs.  Through this experience, I learned to broaden my approach to dealing with issues as well as opened my perspective on the agency's mission.  I later was appointed to the position as ATF's Assistant Director of Professional Responsibility and Security Operations.  My legal skills and the lessons learned overseeing Office of Management functions made me sensitive to concepts of risk management and internal controls, which enhanced my oversight of ATF's internal affairs, office review, and security functions.
What leadership lessons do you try to convey to your team?
The most important skill that I think an employee, supervisor, or leader can have is the skill to listen and understand where your customers, colleagues, subordinates, and supervisors are coming from.  I wanted my team members to ask good questions so they could learn all aspects of the agency's business - otherwise they would be unable to understand the mission and its requirements.  They needed this awareness so they could help agency officials and employees resolve issues by assessing, mitigating, and managing liability and other risks.
I conveyed to my supervisors and managers that they needed to delegate to employees and empower them to perform their responsibilities and to seek innovative resolutions.  I think that many supervisors and managers are afraid to let go of the reins because they fear that mistakes may be made.   A seasoned manager understands that employees need a chance to experiment and learn from their mistakes.  By assessing and communicating the opportunities for success and failure, he or she can manage the risks before he or she delegates to subordinates.
What did you look for in potential employees when making hiring decisions?
The candidates must show good judgment – but not be judgmental.  I looked for someone with good interpersonal skills, someone who would be articulate and clear, but not be overbearing.   I wanted my employees to have the judgment to listen to a client or customer and be respectful about his or her goals, and then help him or her determine legally or fiscally sufficient ways to achieve those goals.  I wanted employees who would take an interest in learning about the agency's mission and not be aloof from the people who came to them for advice.  I wanted my employees to look for new ways to approach a problem and come up with more than one option to resolve the problem.   I wanted my employees to be facilitators rather than obstacles to the accomplishment of the agency's mission and to develop legally sufficient resolutions to issues.
What do you do after work for fun or to relax?
One way I relax is to exercise, which helps me to manage stress.  I perform a daily workout that could include the treadmill, the elliptical trainer, exercise bike, weight equipment, floor exercises, or just plain walking.  Managing stress through exercise gives me a sense of accomplishment and makes me feel like I am at the top of my game.  I also love music of just about any kind – from Debussy to Liszt to Gershwin to the Rolling Stones and Eric Clapton to Duran Duran and Madonna and to Linkn Park and Incubus (my staff found the last 2 hard to reconcile with the Melanie they saw at work!)  I also love to watch classic movies from the 1930s and 1940s, especially the Thin Man movies.   I like going out to dinner and events with friends from work and my neighborhood.  I am also active in my church.
What strengths do you bring your organization?
I am a well-rounded executive, having held positions that span the areas of law, financial management, HR management, logistics management, acquisitions planning, internal controls, and security operations.  I am able to focus like a laser on a problem and be tenacious to ensure that an acceptable resolution is achieved.  I am a servant leader, going where the organization needs me, even if that is not my first choice.  I am a compassionate but firm leader, and I treat my employees and colleagues with respect.   When I retired, I thought it was the ultimate compliment when people said they would miss my smile and the positive way I interacted with everyone in the agency.
What career accomplishment are you most proud of and why?
The annual Chief Financial Officers Act audit is a critical review for any Federal agency.  When I was ATF's Assistant Director for Management/CFO, we had a material weakness related to our accounts payable.  Since the Department of Justice (DOJ) enforced laws relating to financial integrity, it was important for DOJ agencies to attain clean audit opinions and accurately depict their financial liabilities.  It took several years for ATF to eliminate this material weakness, and it required not only revising processes within ATF's Financial Management Division relating to our financial statement, but also conducting outreach beyond the Office of Management to ensure that employees throughout ATF were trained in how to estimate accounts payable in a timely and accurate fashion.  After several years of progress, we not only eliminated the material weakness, we achieved an audit opinion with no internal control findings.  This was definitely a team effort that would not have been possible without my Deputy Assistant Director and a staff of talented professional financial managers.  I was proud not only of this accomplishment, but also proud to be the leader of such a capable and dedicated team.
In high school, I would have been voted, "Most likely to ______"
I would have been voted "Most likely to pursue a career in music and remain a wallflower."   Generally speaking, my high school classmates saw me as a shy band geek.  They would never have dreamed that I would pursue a career in a law enforcement agency, especially in attorney and executive roles where I had to be aggressive and articulate.  While I had an interest in music, I realized as I was putting in college applications that I did not have enough talent to succeed in the music world, nor did I have a lot of enthusiasm for the practice that would be required.  My father was a Special Agent at the U.S. Fish and Wildlife Service, and I guess that public service and law enforcement was in my blood.    My career gave me many opportunities to grow and excel, as well as a continuing sense that I was doing something that made a difference.  An added benefit is that you can't help but lose the shyness and find a voice when you are providing legal advice in the law enforcement community.
What is your latest goal or ambition and how do you plan to go about achieving it?
I recently took on the role of Director of SEA's Project Next Generation initiative.  I will direct SEA's cooperative efforts aimed at developing the next generation of executive leaders.   This is a volunteer position that I have a passion for and I am proud of this initiative.  I will work with Young Government Leaders (YGL) on mentoring programs for those aspiring for a future in the Senior Executive Service and with SEA's flash mentoring program for members.  I will also be the lead for SEA's work with other organizations, such as the Asian American Government Employees Network and the African American Federal Executives Association.  My goal is to use the talents and expertise of SEA members to convey lessons learned and leadership tips to those who will step into Federal leadership roles in the not too distant future.
What is your weakness and how do to compensate for it?
I am too rigid and rule oriented.  I find it hard to be spontaneous and unrehearsed.  I plan lunches and outings far in advance and rarely do anything on the spur of the moment.  Lately, to combat this tendency, I have committed to going out with friends at the drop of a hat without putting a lot of thought into it.  I also tend to script out all of my presentations.  I learned that while everything in my presentations was accurate, complete, and thoughtful, I did not come across as genuine or natural.  Therefore, I have started to just jot down a few quick notes before a presentation.  The lack of a "script" makes me talk with people rather than talk at them.   What little ground I lose in terms of substantive content I make up for in terms of making a sincere and heartfelt connection with my audience.
What would your colleagues be surprised to know about you?
I was shy and not very confident as a teenager, and this continued as I entered my college years.  I developed an eating disorder during my sophomore year.  I dropped from approximately 140 pounds down to 84 pounds.  When I returned home for the summer, my family, friends, and co-workers at my federal summer job were concerned.  With their help, I was able to stop the weight loss cycle.  I slowly began to gain a little weight.  After about 10 years, I built up to a healthy weight that I have remained at for about 25 years.  When I hear or read about women with eating disorders, I realize that I was fortunate to pull out of the cycle because the extreme consequences can be long-term health damage and even death.  I will always be grateful to my friends and family for helping me through this difficult time.  It occurred to me that I had a lot of inner strength which helped me to recover, and this realization increased my confidence to where I was able to achieve career goals that the teenage Melanie never would have dreamed possible.
What was the biggest career risk you took?  Did it turn out positively or negatively for you?  What did you learn?
The biggest career risk I took was to apply for and get the job of Assistant Director, Management/Chief Financial Officer.  Up until that point in my ATF career, I had been a lawyer.  I provided advice to policy makers and program managers, but I never made or implemented policies and programs on my own.   The Office of Management was involved in programs and policies in a big way, so I definitely had stepped out of my comfort zone.  As the Assistant Director, I oversaw programs and policies related to the following management programs:  internal controls, realty, contract, health, environment, policy directives, human resources, logistics and inventory management, finance, and accounting and budget.  It was an extremely educational and positive career move for me, as I learned how to evaluate issues in terms of the good of the entire organization and not just my stovepipe.  I became less judgmental of my colleagues around the executive table because I learned that it is easy to be critical of program and policy decisions until you have to walk in the shoes and get inside the mind of a decision maker.  As a result, I learned to become more of an active partner and collaborator with my colleagues as opposed to just a critic.
What motivates you?
I like helping people have the tools to feel confident in their abilities and succeed in achieving their goals.  This is probably why I am so passionate about SEA's Project Next Generation.   I also am in a coaching training program which I find motivating.  It is very fulfilling to help a client work through a conflict or something that is blocking them from moving ahead either in their professional or personal life.  I like helping them to reframe the problem or understand how their values may be impacting the issue.  I think my own history of not being confident as a youth is what makes this rewarding for me.  I can help people to gain the perspective and confidence to overcome their own issues and to accomplish anything they strive to achieve.
Image via VLADGRIN/Shutterstock.com