Infographic: The 10 Agencies with The Most STEMM Talent
Where does your agency's workforce rank?
The demand for STEMM talent (aka science, technology, engineering, mathematics and medical field professionals) is increasing. According to a new report issued by the Partnership for Public Service and Booz Allen Hamilton, entitled , The Biggest Bang Theory: How to Get the Most out of the Competitive Search for STEMM Employees , one-fourth of all federal employees (some 500,000) are in jobs requiring STEMM skillsets.
The below infographic, provided by the Partnership for Public Service, shows which agencies have the most number of STEMM employees, as well as the age and geographic distribution of these employees. The ten agencies with the highest proportion of STEMM employees in its workforce are as follows:
National Aeronautics and Space Administration - 68%
Nuclear Regulatory Commission - 63%
Veteran's Affairs - 56%
Health and Human Services - 50%
United States Department of Agriculture - 48%
Environmental Protection Agency - 44%
Department of Commerce - 42%
Department of the Interior - 37%
Navy - 35%
Department of Energy - 32%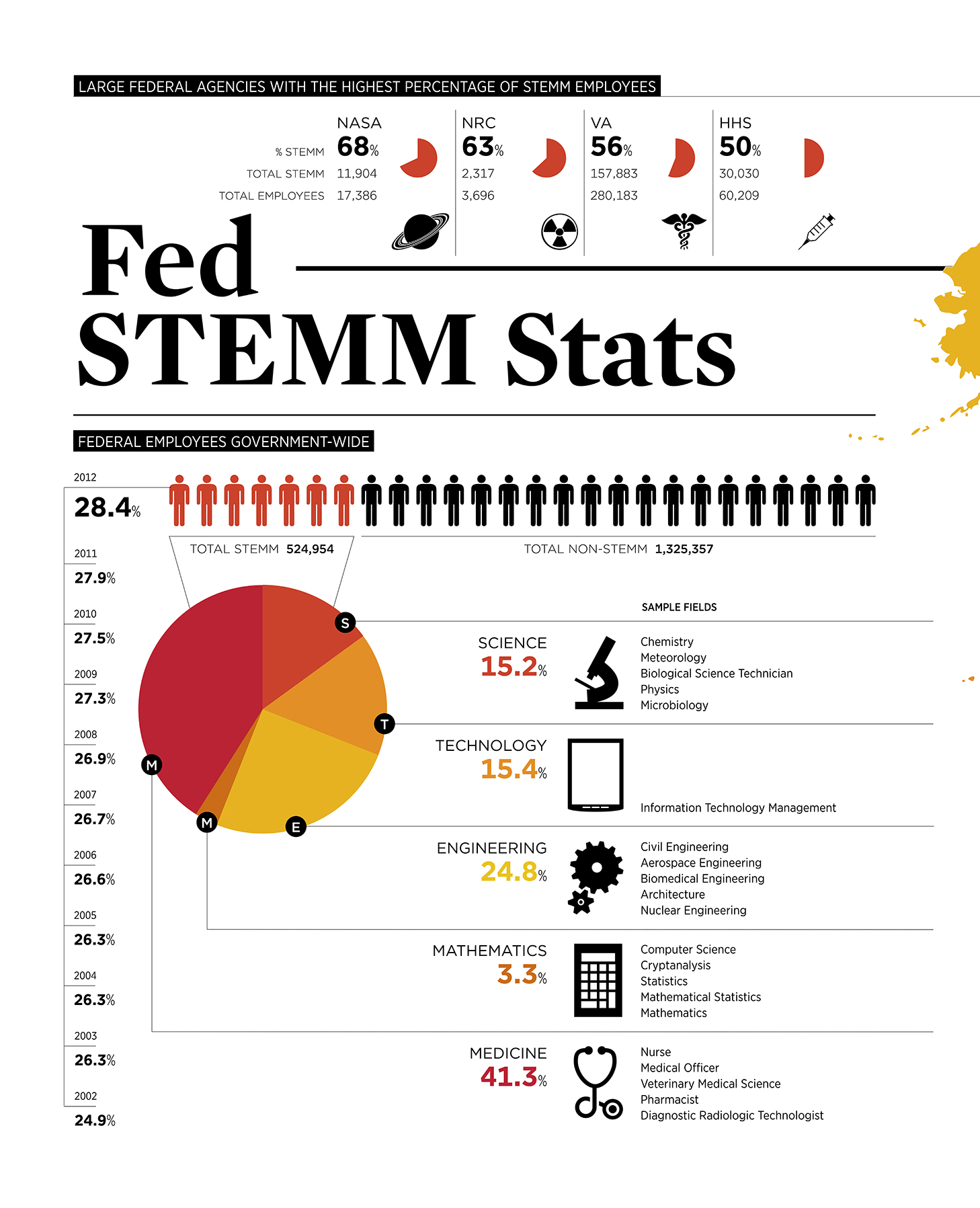 To read or download the full report on the STEMM workforce, please visit ourpublicservice.org.