Open Data: To Infinity and Beyond
NASA is leading the way in initiatives to open government data for public use. But why are other agencies lagging behind?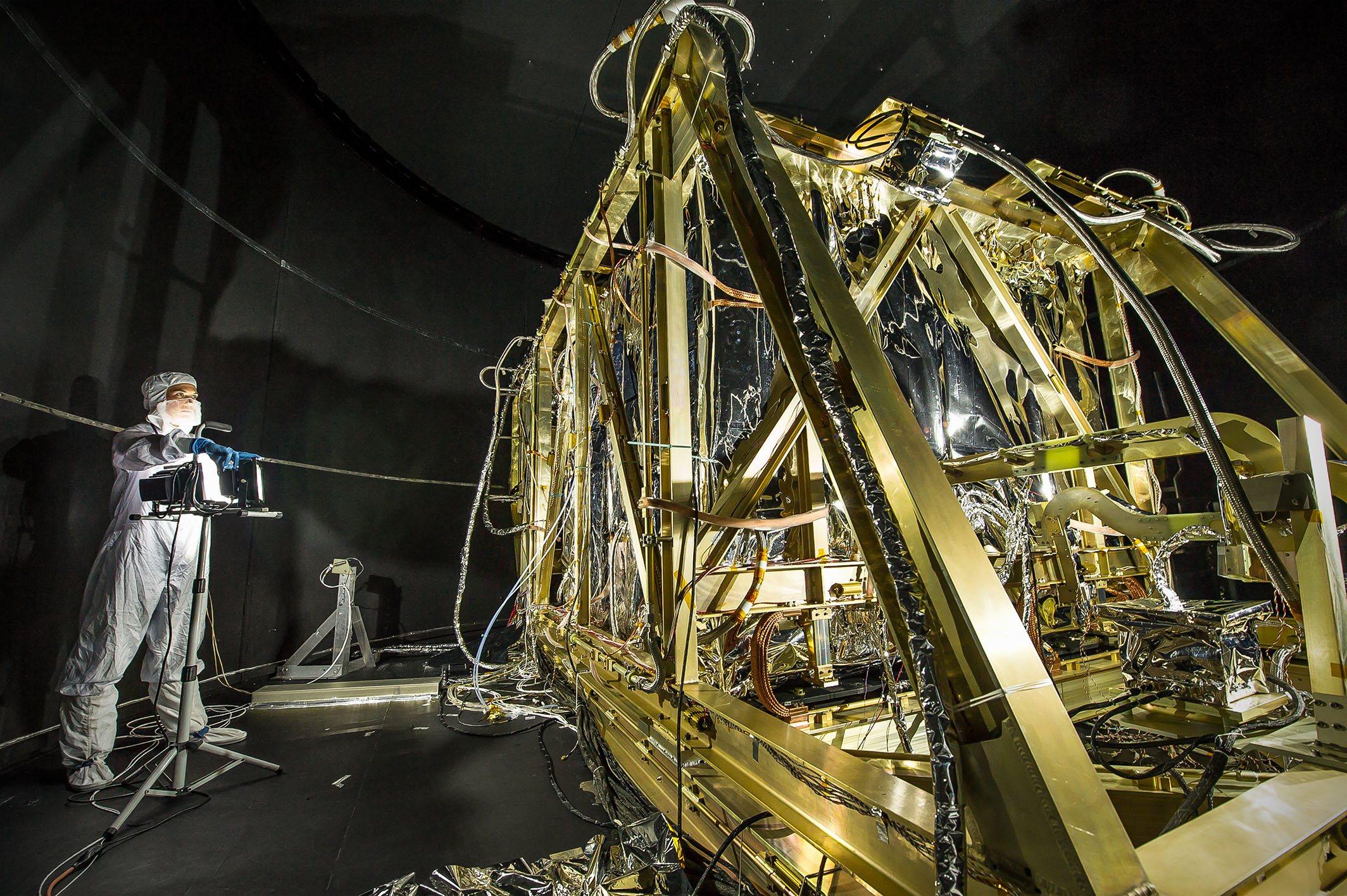 April 17, 2014 - On April 12 and 13, roughly 8,200 developers, technologists, entrepreneurs, and citizen scientists in 95 locations worldwide took part in NASA's International Space Apps Challenge , a yearly "hackathon" aimed at crowdsourcing the development of open-source software and mobile apps to improve scientific understanding of the Earth and solar system.
Allowing participants to draw from thousands of terabytes of open NASA data, the competitions at this year's event ranged from creating tools to assist spacecraft explore asteroids to helping coastal communities assess their risk of damage from sea level rise over the next century.
The event showcases NASA's belief in using technology to foster transparency and citizen engagement. According to chief information officer Deborah Diaz, "The International Space Apps Challenge is one of the U.S. commitments to the Open Government Partnership to explore new ways that open space data can help the planet and further space exploration."
NASA's climate challenge comes on the heels of the White House's launch of climate.data.gov , which will house public databases created in hopes of tracking the impacts of global warming. Climate.data.gov – a collaboration between NASA, the National Oceanic and Atmospheric Administration, Google, and ESRI – could allow homeowners, insurance providers, and local governments to anticipate adverse conditions and potentially save billions of dollars in damage.
Yet, the value of federal open data is by no means restricted to science alone. A recent report by the McKinsey Global Institute estimates that open government data could unlock $1.1 trillion in U.S. economic growth – and over $3 trillion worldwide – through innovations in education, healthcare, energy, and finance.
Despite the potential benefits, few federal agencies are thus far capitalizing on the opportunity. In December of last year, the Sunlight Foundation reported that only two out of thirty-one government entities – the Environmental Protection Agency and the Department of Health and Human Services – were fully compliant with the Obama Administration's 2013 executive order mandating that agencies make data open and machine-readable by default.
Similarly, a recent poll conducted by Government Business Council and Nextgov found that federal IT officials at the GS-14 level and up ranked open data initiatives dead last on a list of their agency's top priorities in 2014.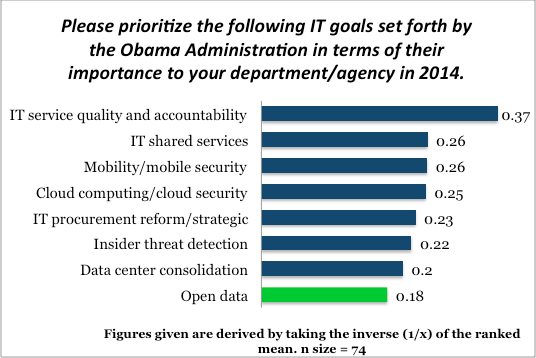 That NASA is leading the way in open data should come as no surprise. NASA prides itself on a tech-savvy culture and a mission charter that extols the virtue of sharing knowledge freely for the betterment of mankind. Nevertheless, one must be reminded that NASA data is not subject to many of the security and privacy hurdles that remain at the forefront of other agencies' considerations.
As Diaz reminds us, the goal of open government will be the product of a continuous process and not an overnight achievement.
- Chris Cornillie, Research Analyst
Interested in Issues like This? Join Our 2014 Insiders Panel
Are you a federal tech executive? If so, Nextgov and Government Business Council invite you to join our Federal Tech Insiders Panel. A few times a year, we'll reach out to take your pulse on issues like open data, cloud computing, and big data. You'll help us better understand the biggest IT issues today and we'll give you early access to our latest research and events.
Follow the link to join our Federal Tech Insiders Panel .
Image: NASA Goddard Space Center
Disclaimer
This post is written by Government Business Council; it is not written by and does not necessarily reflect the views of Government Executive Media Group's editorial staff. For more information, see our advertising guidelines.