Federal Tech Execs Pessimistic About White House IT Priorities
Federal IT managers are uneasy about the Obama Administration's 2014 priorities. Did the Healthcare.gov saga have anything to do with it?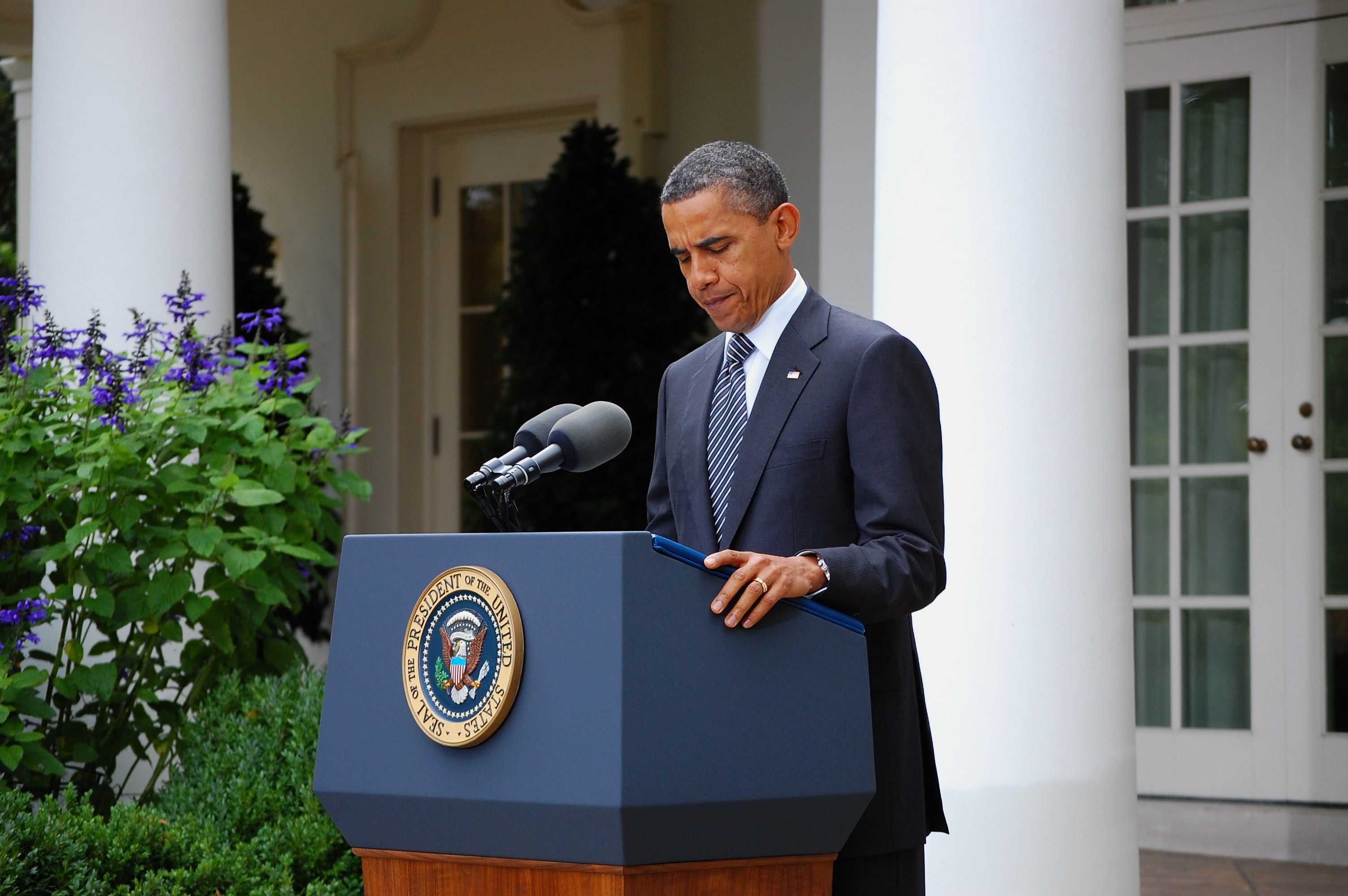 April 9, 2014 - Last week, the White House surprised many supporters and critics alike when it announced that the Affordable Care Act had met its original target of enrolling seven million Americans in federally-funded health insurance exchanges by the March 31 deadline – exceeding the figure projected by the non-partisan Congressional Budget Office by over one million enrollees.
In the weeks before the April 1 announcement, it is likely that anxiety surrounding the flawed Healthcare.gov rollout was felt nowhere more acutely than among federal officials working to execute the Obama Administration's information technology goals.
From March 13-25, 2014, Government Business Council and Nextgov polled senior federal IT managers (those at the GS-14, GS-15, and SES level) on their attitudes, perceptions, and beliefs surrounding the Obama Administration's major IT initiatives. Overall, their attitudes reflected a certain pessimism as to whether their agencies can keep pace with the administration's ambitious agenda, given high public expectations and declining budgets.
Of the 74 executive respondents, only 8.1% are "very confident" in their agency's ability to successfully execute the administration's IT priorities, while 32.4% indicate that they are "not confident."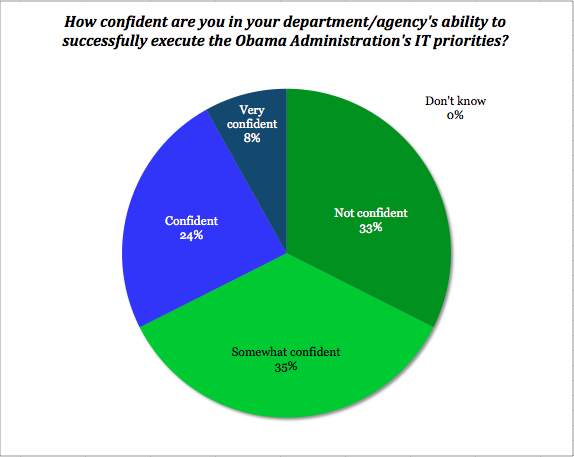 These findings perhaps indicate a preference for scaling-back expectations and favoring incremental improvements to government IT services, over revolutionary changes to the federal IT landscape. For instance, when asked to rank their agency's most important goals in 2014, "IT service quality and accountability" was the top priority by a wide margin, as opposed to more forward-looking goals like the adoption of mobile technology, cloud computing, and open data.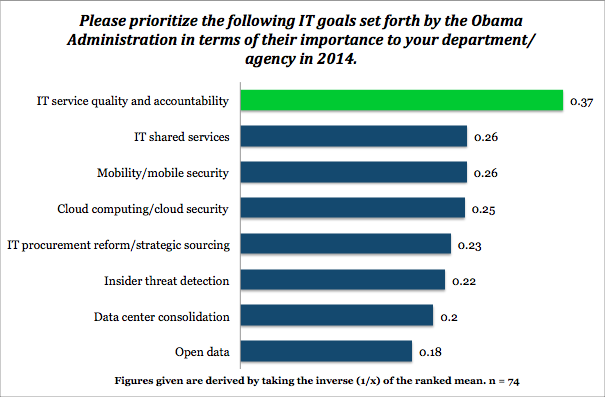 Perhaps less surprisingly, respondents cite a "lack of funding" as the greatest challenge to the success of the administration's goals, noting that IT budgets have been largely flat since 2012 . Nevertheless, several officials responded that fiscal constraints were less worrisome than the inability to match mission with personnel, particularly when it comes to utilizing the skills of younger and more tech-savvy federal employees.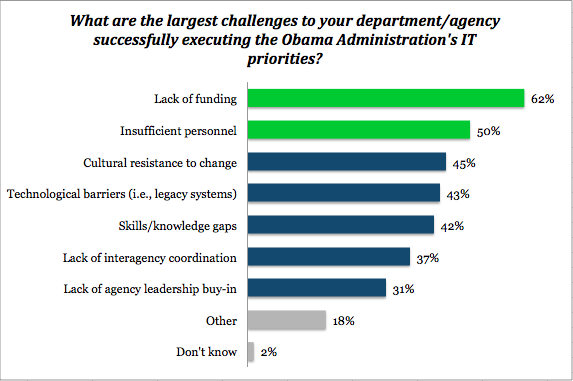 While it is difficult to determine whether negative perceptions of Healthcare.gov might have affected federal tech managers' attitudes, it will be interesting to see whether this pessimism remains stable even as the Obamacare enrollment saga ostensibly recedes from front-page headlines over the course of 2014.
Government Business Council and Nextgov will explore these and other questions further in our quarterly poll series. If you are interested in sharing your thoughts on the future of government IT, please take a moment to join our Federal Tech Insiders Panel.
- Chris Cornillie, Research Analyst
Image: Flickr user Willow Burns
Disclaimer
This post is written by Government Business Council; it is not written by and does not necessarily reflect the views of Government Executive Media Group's editorial staff. For more information, see our advertising guidelines.