Author Archive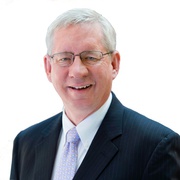 Management
COMMENTARY | A closer look at what a recent series of focus groups revealed.
Workforce
COMMENTARY | One scholar argues that a radical movement to shift powers to the president would be disastrous for the federal workforce.
Management
Thirty years ago this month, a landmark piece of legislation aimed to change the very culture of the federal government.
---
Workforce
COMMENTARY | A hastily launched 2016 program to reduce overpayment of government benefits was plagued by "unfairness, probable illegality and cruelty," an Australian commission later found.
Management
Before slashing federal jobs, lawmakers should think about the mission voters would like the government to perform.
Management
Conservatives are gearing up for a big debate and attacks that could upend the civil service as we know it. 
Management
The merit system should be at the core of any reforms agencies make to adapt to fast-changing workplace dynamics.
Donald F. Kettl and Daniel Chenok
Management
The ruling will likely sow confusion and gridlock, and shift the balance of power in an unintended way.
Management
President Biden's management agenda provides the perfect opportunity for government officials and public policy researchers to help one another solve pressing problems.
Management
The sharply focused effort places a high priority on employee engagement.
Management
What we've learned from dealing with COVID-19 could improve the federal response in the future.
Katherine Barrett, Richard Greene and Donald F. Kettl
Management
Twelve lessons to guide the future of work.
Management
We are in the midst of a critical debate over the future of the federal workforce.
Management
COVID-19 laid bare both the shortcomings and virtues of federalism.
Management
Mending the public service isn't just one more thing to do—it's the way to do everything that needs to be done.
Management
As the embers of the dumpster fire that was 2020 burn away, important lessons provide light for the way forward in 2021.
Management
The notion that companies remove employees for cause more readily than federal agencies is not supported by the data.
Management
Governance isn't a solo act and it won't work well if we don't trust the experts who are giving us advice. 
Management
The president's executive order sweeps aside 140 years of federal policy promoting professional expertise.
Management
In strengthening government's response to COVID-19, nothing matters unless it matters at the community level.