HHS Quietly Alters Obamacare-Related Items on Medicaid Website
Transparency group monitoring changes asks why there hasn't been a public explanation.
In the latest of its reports on the Trump administration's alterations to agency websites, the Sunlight Foundation on Thursday said that the Centers for Medicare and Medicaid Services had quietly removed or altered 14 pages of materials related to the 2010 Affordable Care Act.
An examination by the group's Web Integrity Project found that the pages discussing such issues as eligibility and coordination with the insurance exchanges that had long been accessible from the Medicaid.gov drop-down menu were now gone, or moved to a more general page out of the context of the law known as Obamacare.
The Health and Human Services Department under Trump has redirected or undone many of the tools designed to encourage enrollment in the government-subsidized health insurance program, which has long been opposed by Republicans.
One of the removed pages linked from the "Affordable Care Act" section was the "Coordination with Affordable Insurance Exchanges" page, "which had information about the coordinated system of applying for coverage under Medicaid, the Children's Health Insurance Program and the Health Insurance Marketplace," the report said. "The content that was on this page, which is still accurate and relevant, has not been found elsewhere on Medicaid.gov."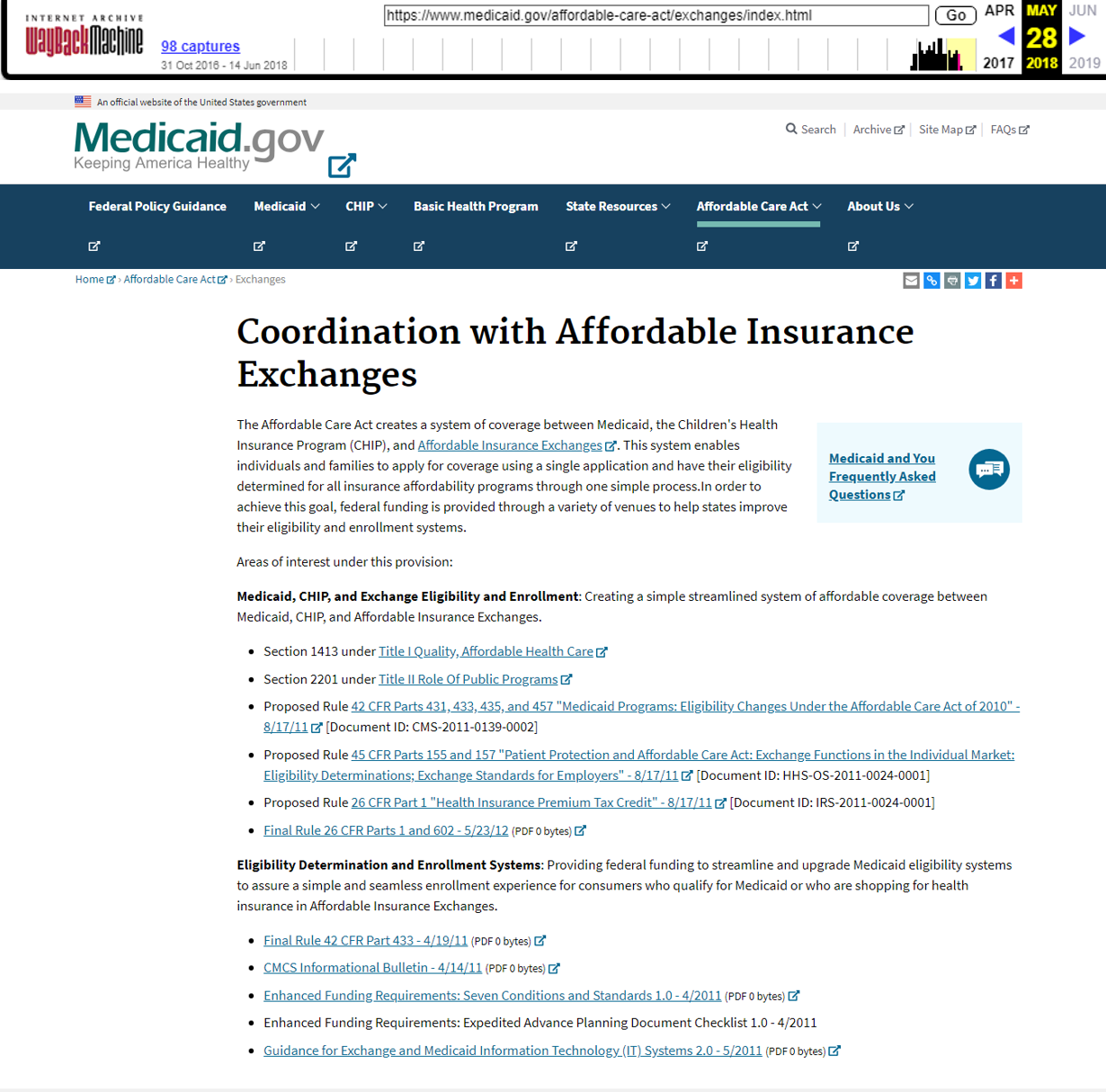 For the public, "the uncertain future of the ACA makes these types of removals particularly confusing, and the agency has not proactively communicated whether the removed content remains accurate or not," Web Integrity Project programs director Rachel Bergman said in a blogpost. "The website's users are left to wonder… does this removal suggest that there is a new policy that has actually changed Medicaid benefits or coordination with the health insurance marketplaces?"
Some of the URLs corresponding to the removed pages now redirect to pages with related content that have been live for years, the group noted, and "the content of two pages from the removed website can almost entirely be found on other pages within Medicaid.gov," the researchers acknowledged. "But only one of these currently mentions the ACA at all."
The significance of CMS's decision to move its page on "program integrity" anti-fraud operations—a top Trump priority—is unclear "without a public explanation," Sunlight said.
CMS did not respond to Government Executive requests for comment.