U.N. Ambassador Haley Accused of Hatch Act Violation
Nonprofit challenges retweet of a Trump message on House race.
For at least the second time this year , a Trump administration official has hit trouble via Twitter—and in this case it's not the president himself.
Nikki Haley, the U.S. ambassador to the United Nations, is the subject of a complaint filed with the Office of Special Counsel by the nonprofit Citizens for Responsible Ethics in Washington claiming a violation of the Hatch Act.
Haley, whose Twitter account has 369,000 followers and is labeled with her job title, last week retweeted a President Trump comment on the June 20 House election to fill the seat of  Trump Budget Director Mick Mulvaney. "Ralph Norman, who is running for Congress in SC's 5th District, will be a fantastic help to me in cutting taxes," Trump wrote to his 33 million followers on June 19. He added a second tweet in the string to say a Norman victory would also help with "getting greater border security and healthcare."
Haley retweeted Trump's part 1, as at least two journalists noted, on an account that frequently shares official U.N. photos and documents.
"By posting this tweet on an account that referred to her official position, Ambassador Haley likely engaged in political activity prohibited by law," CREW wrote in a June 27 letter to Adam Miles, acting special counsel at OSC.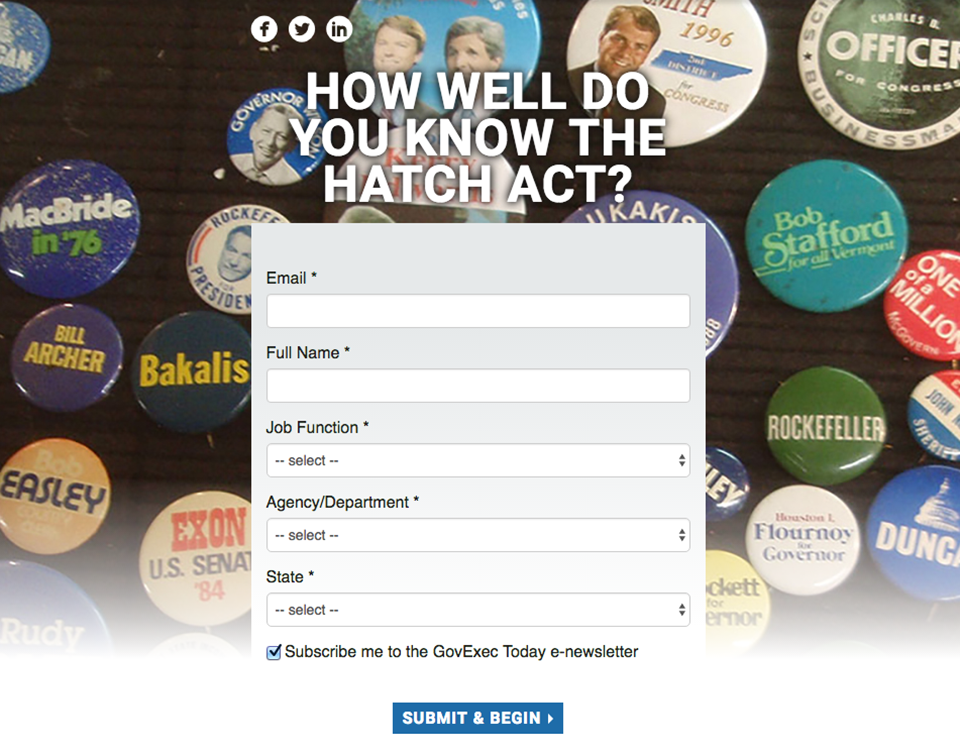 How well do you know the Hatch Act?
Norman, who went on to win the election, had earlier reminded voters of his backing by Haley, the former South Carolina governor.
The Hatch Act prohibits executive branch employees from using "official authority or influence for the purpose of interfering with or affecting the result of an election ." The CREW letter noted that Haley's account contains no disclaimer distinguishing a personal account from an official one.
On its website, the Office of Special Counsel has special instructions on the use of social media under compliance with the Hatch Act. It advises restricted employees not to "use a social media account in your official capacity to engage in political activity at any time (but including your official title/position on a social media profile is allowed)." Nor, it says, should an official "share or retweet the social media pages or posts of a partisan group or candidate for partisan office at any time."
Haley has apparently removed the tweet in question from her account. The State Department did not respond to requests for comment.
The other Trump official found to have violated the Hatch Act was Dan Scavino Jr., director of social media and assistant to the president, who received a reprimand.