Despite Visits from 'Passport Pete,' Overtime Requirement Takes Toll on State Department Employees
With passport applications spiking, employees at offices around the country have been required to work an extra 20 hours a month.
With passport applications spiking, the State Department has required many passport employees to work mandatory overtime for more than six months. The agency has implemented initiatives to mitigate the effects of the surge — including deploying a stuffed animal mascot to local offices — but some workers complain that the effort is taking its toll.
The rise in U.S. passport requests has led State to implement up to 20 hours of mandatory monthly overtime for each employee in some of its 29 nationwide passport offices. The uptick in applications began in early 2016 with the expiration of millions of passports processed after the 2007 Western Hemisphere Travel Initiative required U.S. citizens to carry a passport when traveling to Canada, Mexico, South America and the Caribbean.
Though some employees welcomed the additional pay and volunteered for extra hours, mandatory overtime inflicted significant damage on morale, said Rob Arnold, president of the National Federation of Federal Employees Local 1998, which represents passport employees in the Seattle area. In a 2016 NFFE survey, employees gave the agency mixed reviews.
Though employees expressed disapproval with a variety of work issues, overtime requirements contributed substantially to the dissatisfaction, Arnold said.
"The general opinions of working for the agency were all over the map," Arnold said, "but there were a fairly healthy number of people who were pretty disgusted with some aspect of the way passport services was run."
Brenda Sprague, deputy assistant secretary of State for passport services, said that because passport applications come seasonally, peaking between January and April, the agency builds overtime into its business model. She applauded employees for responding to the overtime requirement with "remarkable forbearance and enthusiasm," but acknowledged the situation has created challenges with work-life balance.  
"I don't for one minute underestimate how much it costs [employees] to keep things up," Sprague said. "People have children, they have daycare issues, some of them are going to school, some of them have elderly parents. This is hard on them. It's a lot of pressure."
The agency has implemented a number of "resiliency" initiatives to help workers deal with the added strain, including management meet-and-greets and casual dress days. Officials also deployed "Passport Pete," a stuffed porcupine mascot, to regional offices for photo opportunities and activities.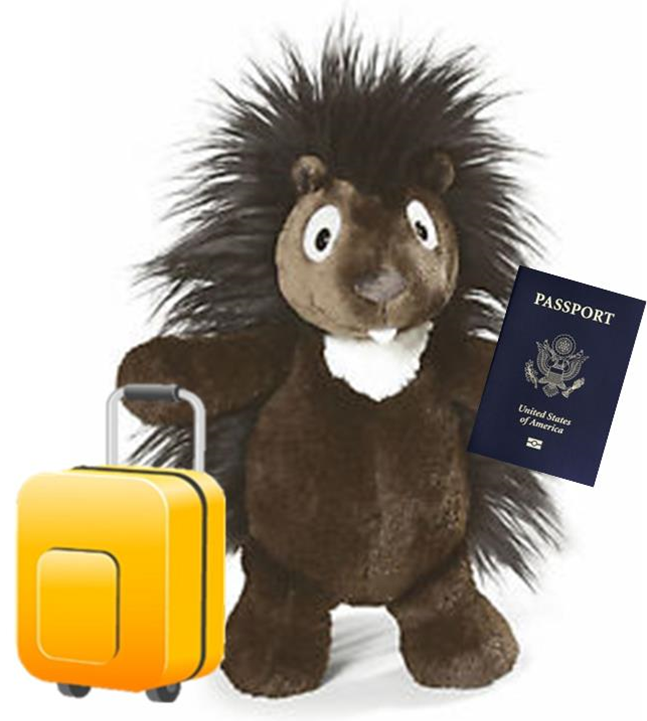 Some employees were not impressed.
"Give me a break … Do they think we're in high school? This is so superficial as to be insulting, and doesn't address the severe morale issues in the field," one employee said in the 2016 survey.
The overtime requirement clearly has taken its toll on employees, but has been necessary because record numbers of passport applications are flooding in: An all-time high of 18.7 million requests were filed in 2016, and the agency estimates the number will exceed 20 million this year.
While applications in July 2017 rose 25 percent from July 2016, mandatory overtime has dropped off significantly since its peak in January through April. It is currently in place at only one regional office.
Sprague said she fears the lull may not last long, however. In addition to an anticipated rise in passport requests coming in early 2018, the Homeland Security Department's REAL ID program will go into effect, requiring citizens to carry approved identification to board aircraft and enter government buildings. Only 25 states have driver's licenses that comply with the program, so residents of the other 25 will likely have to use passports until their licenses get redesigned.
Additionally, with a hiring freeze still in place for passport services, the department cannot replace employees who retire or otherwise leave. To keep up with the workload, Sprague said the agency will likely have to extend the timeframe for passport processing, as each application must still receive intense screening despite the smaller workforce.
"People have to adjudicate with the appropriate attention and rigor, and we cannot compromise the integrity of the process," she said.