Fedblog

Government Executive Editor in Chief Tom Shoop, along with other editors and staff correspondents, look at the federal bureaucracy from the outside in.
By Ross Gianfortune
June 4, 2018
The National Security Agency is well-known for its surveillance programs, counterintelligence and role in the post-Edward Snowden discourse. Lesser known, perhaps, are the motivational posters the agency has developed to discourage employees from leaking secrets.
Transparency group Government Attic in 2016 sent a Freedom of Information Act request to NSA that was fulfilled Monday for "security/motivational posters from the 1950s and 1960s." And what a haul it uncovered.
From zeitgeisty illustrations of flower children to other era-appropriate designs, the motivational posters show a whimsy and cultural savvy that might come as a surprise. Below are some examples, but be sure to check out more than 100 others uncovered by Government Attic.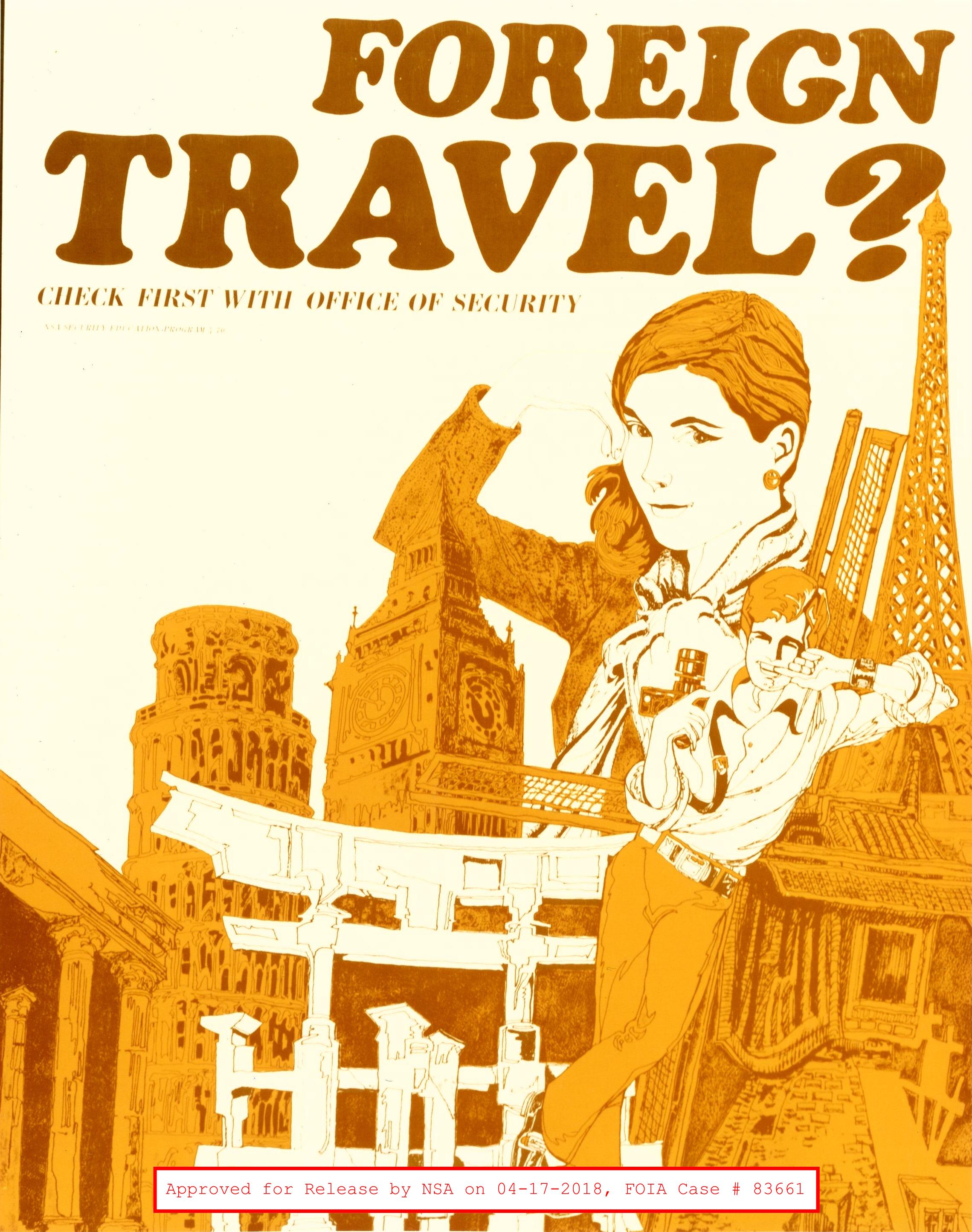 Even spies need to check in with a separate office to talk travel.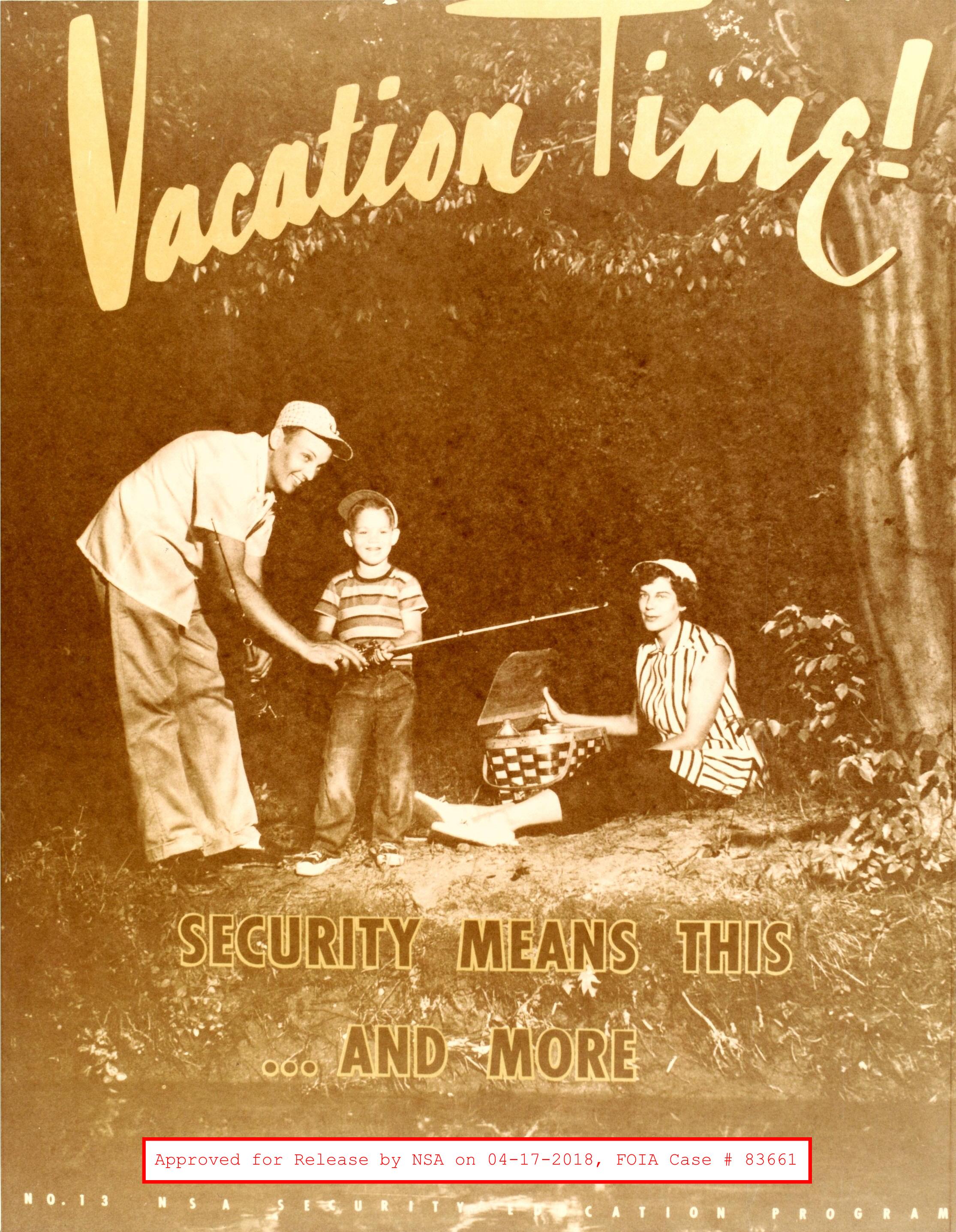 Work-life balance was paramount, even in the 1950s.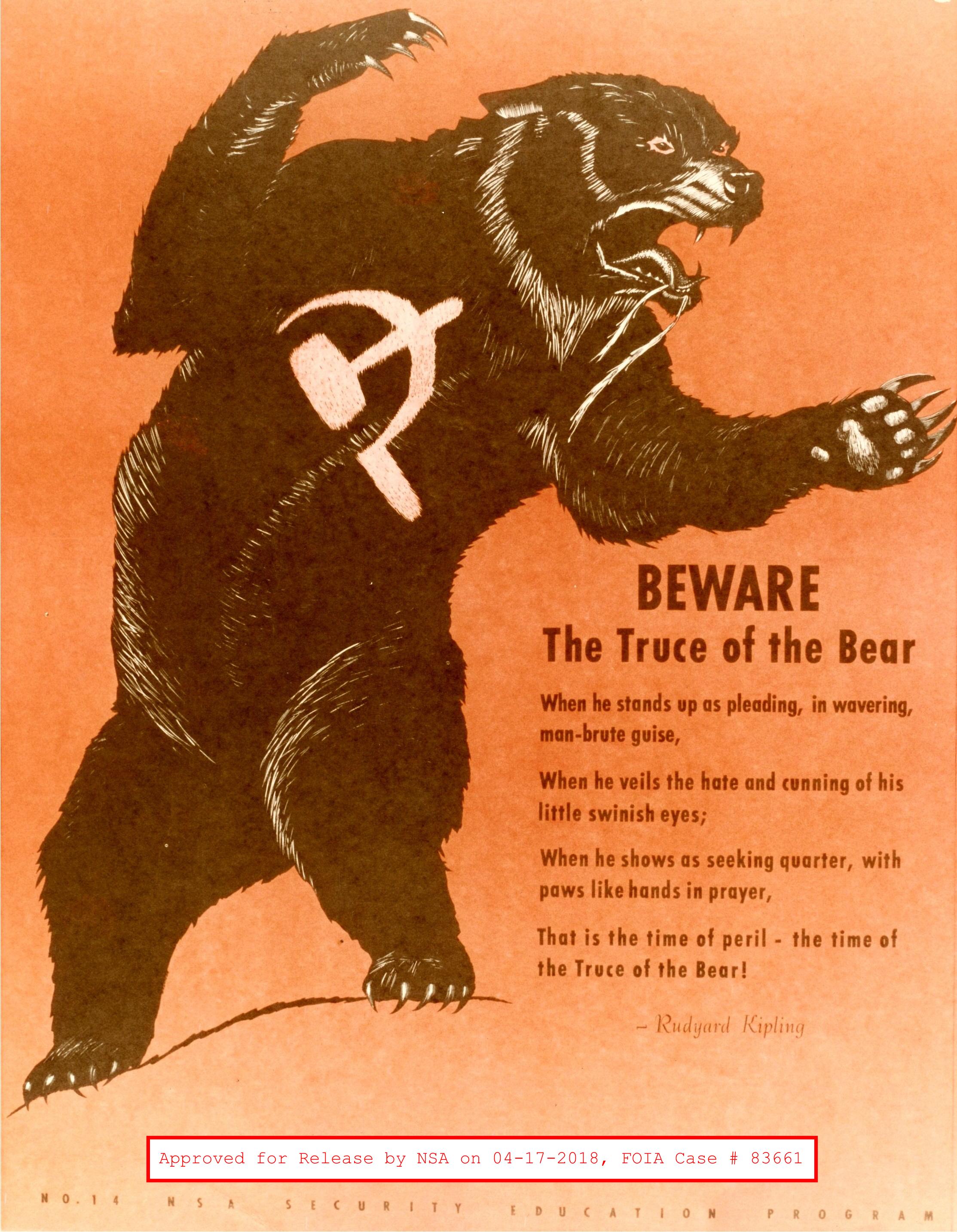 The Soviets were never far from the minds of those during the Cold War.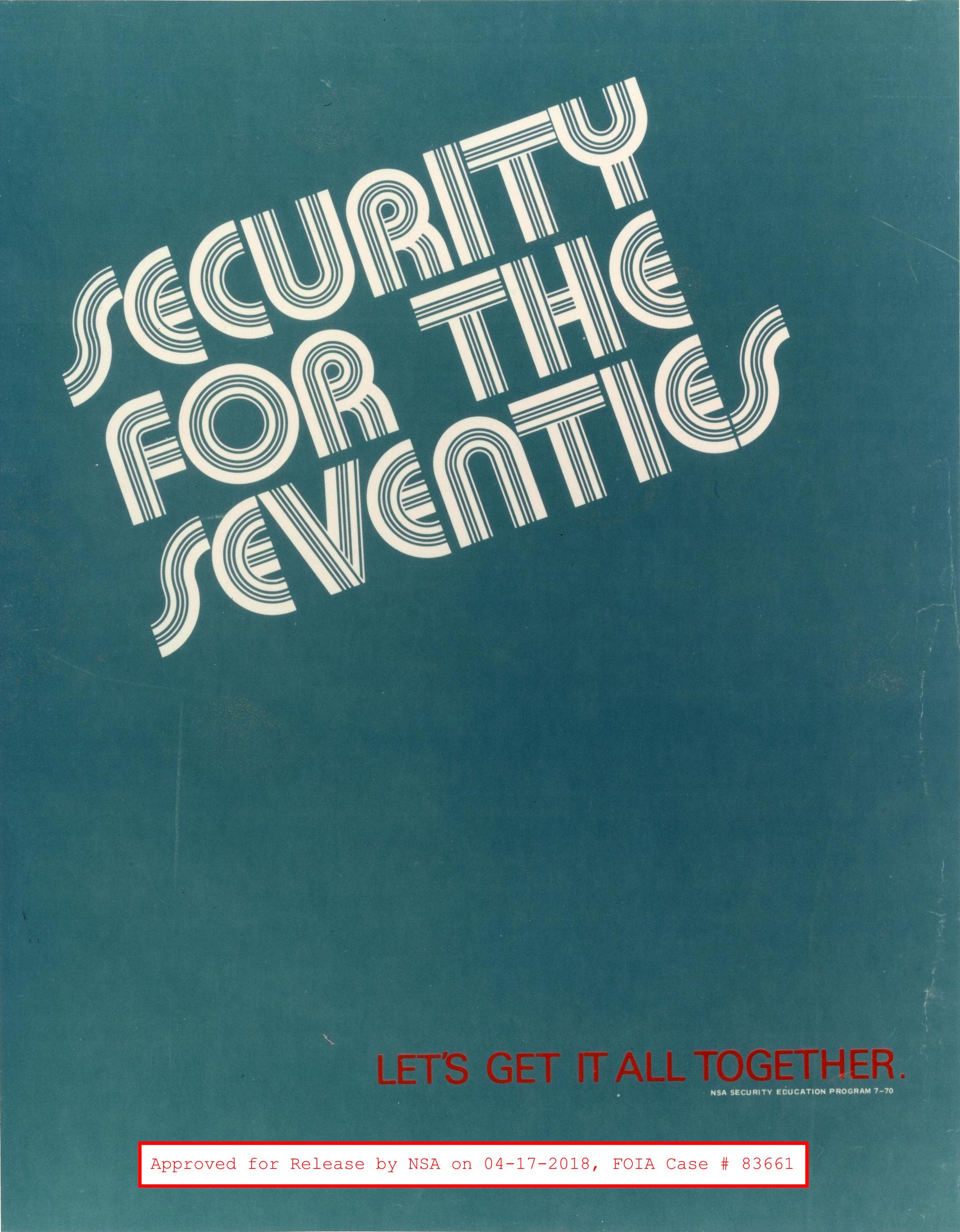 A new decade means new posters.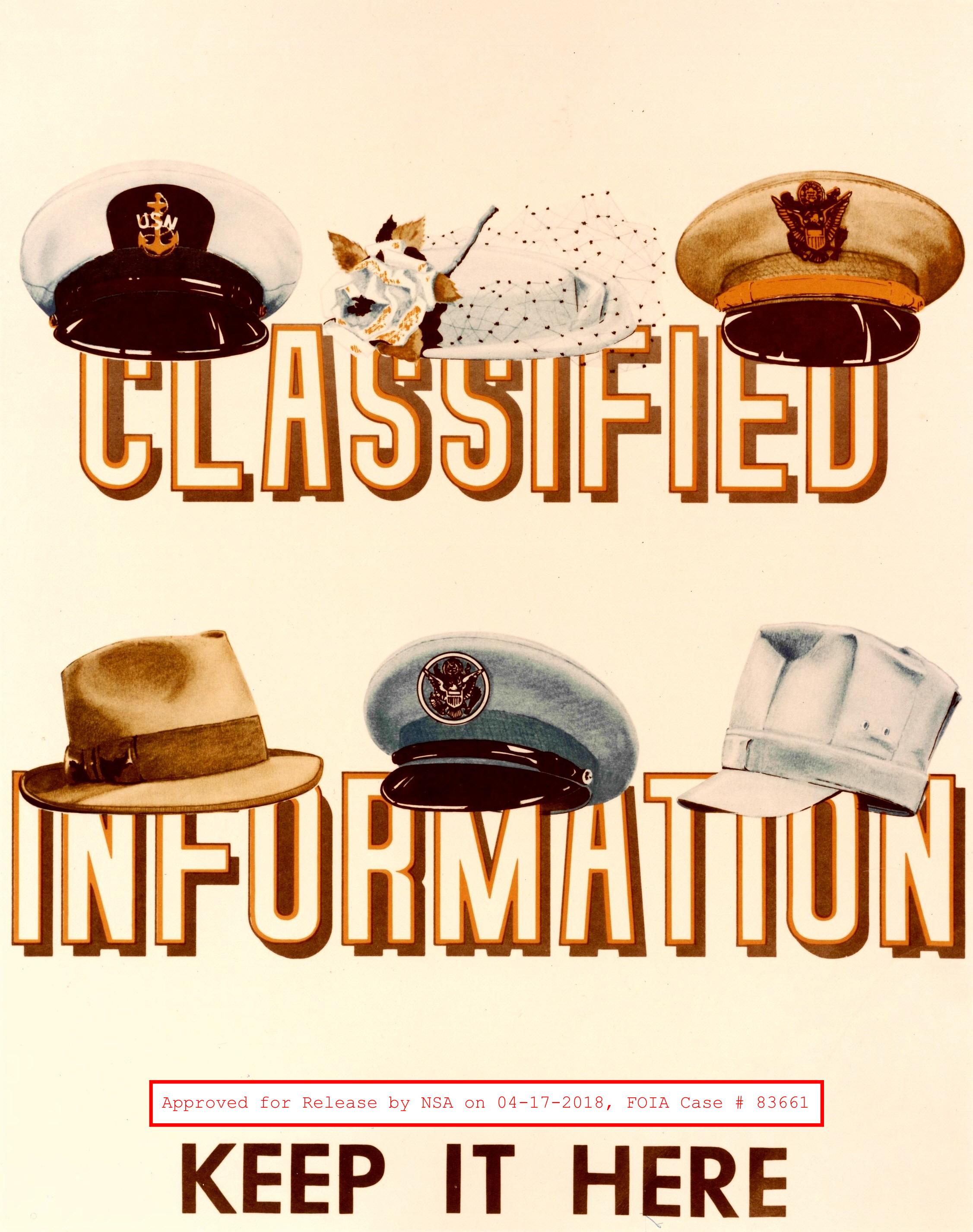 Make sure to keep classified information under your hat.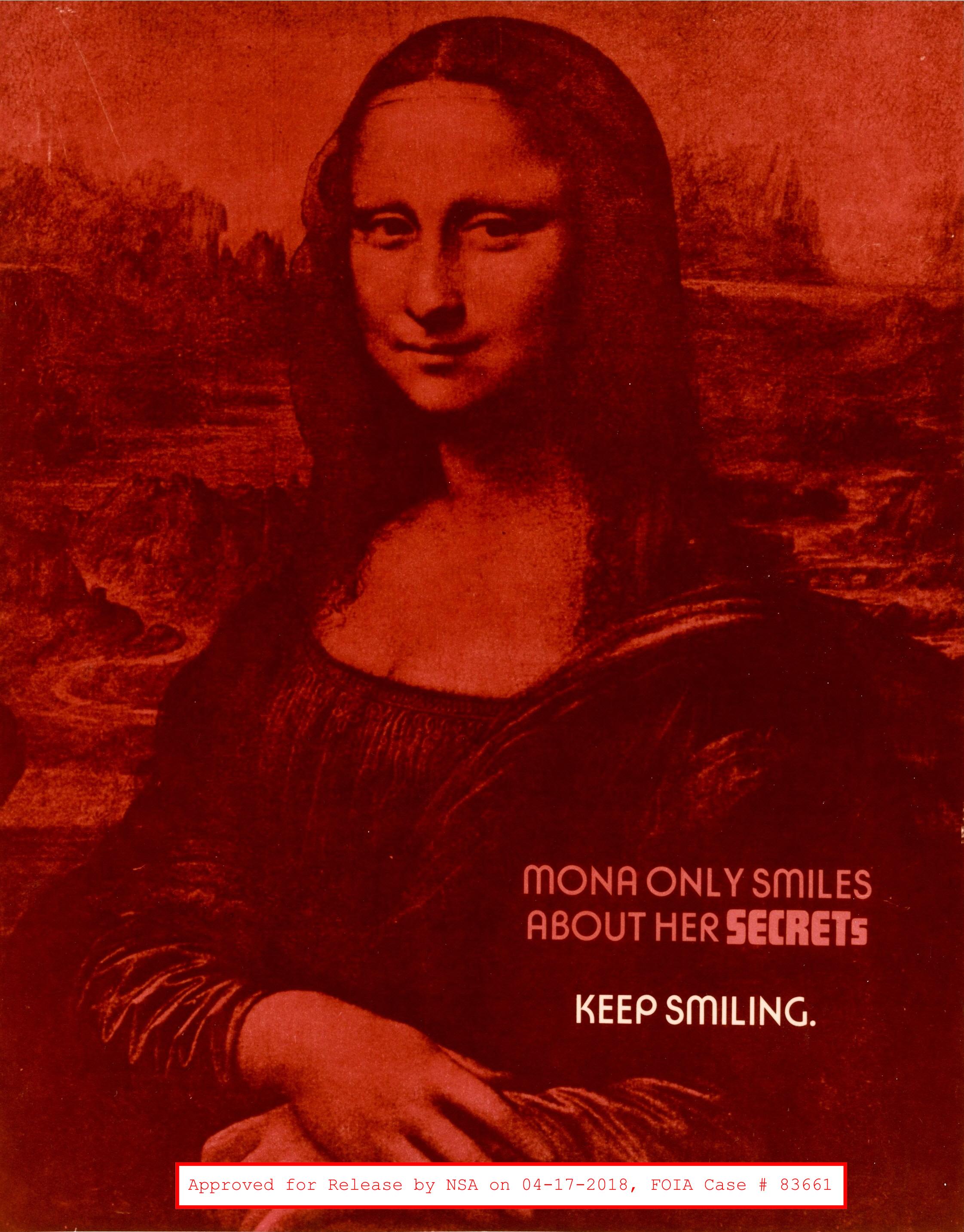 Even one of the most famous pieces of art gets the NSA treatment.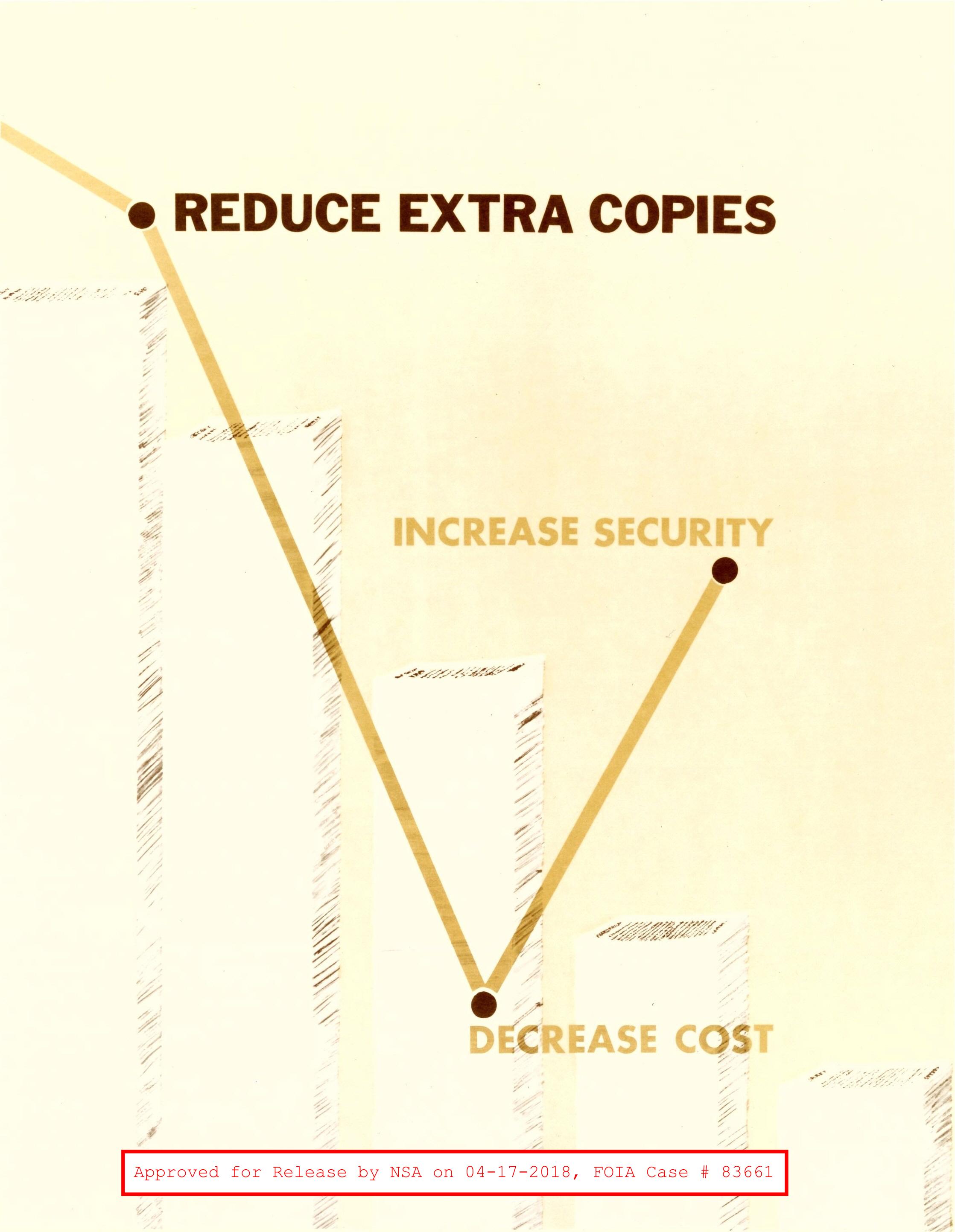 Security and resource management go hand-in-hand.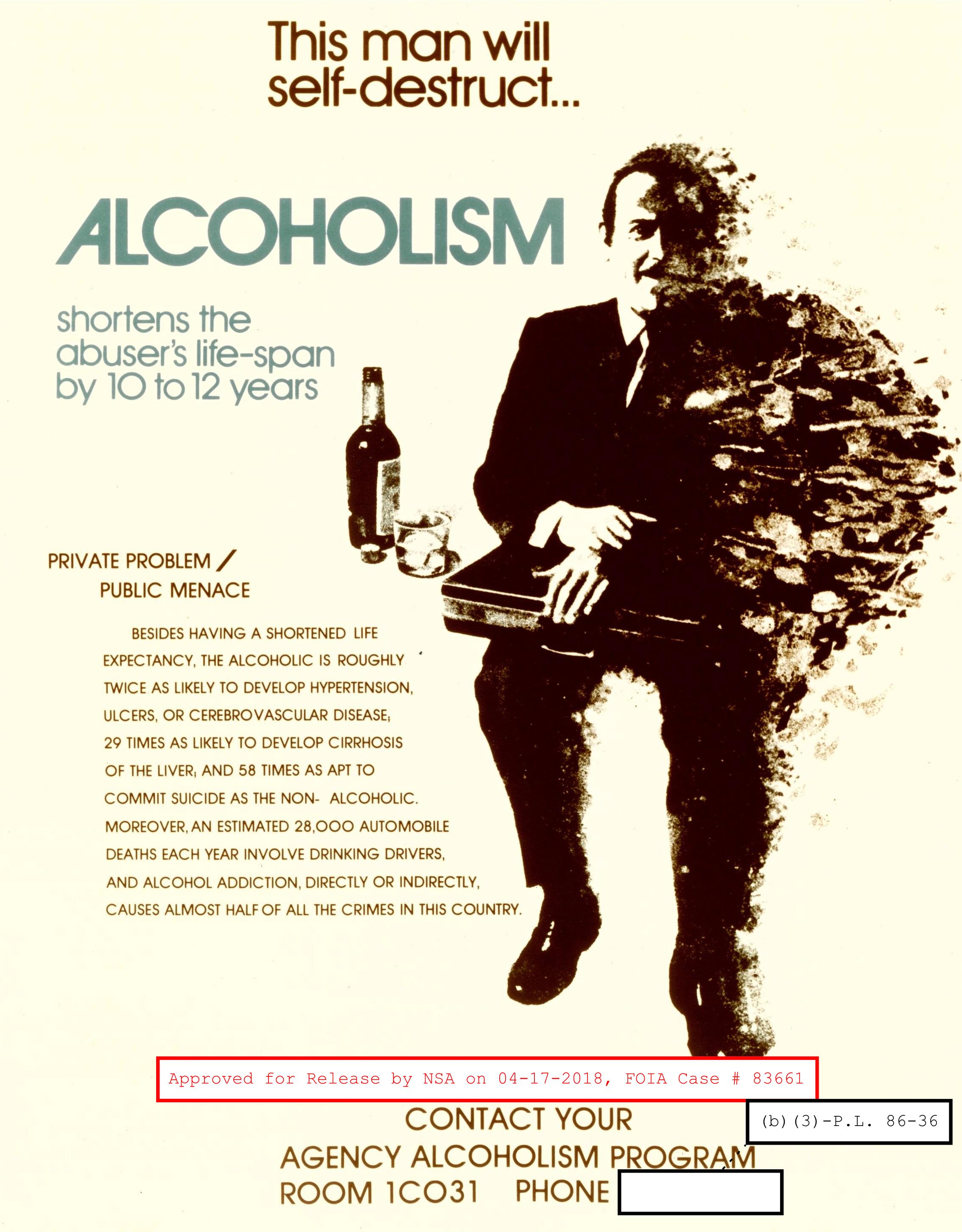 "Private problem / public menace," indeed.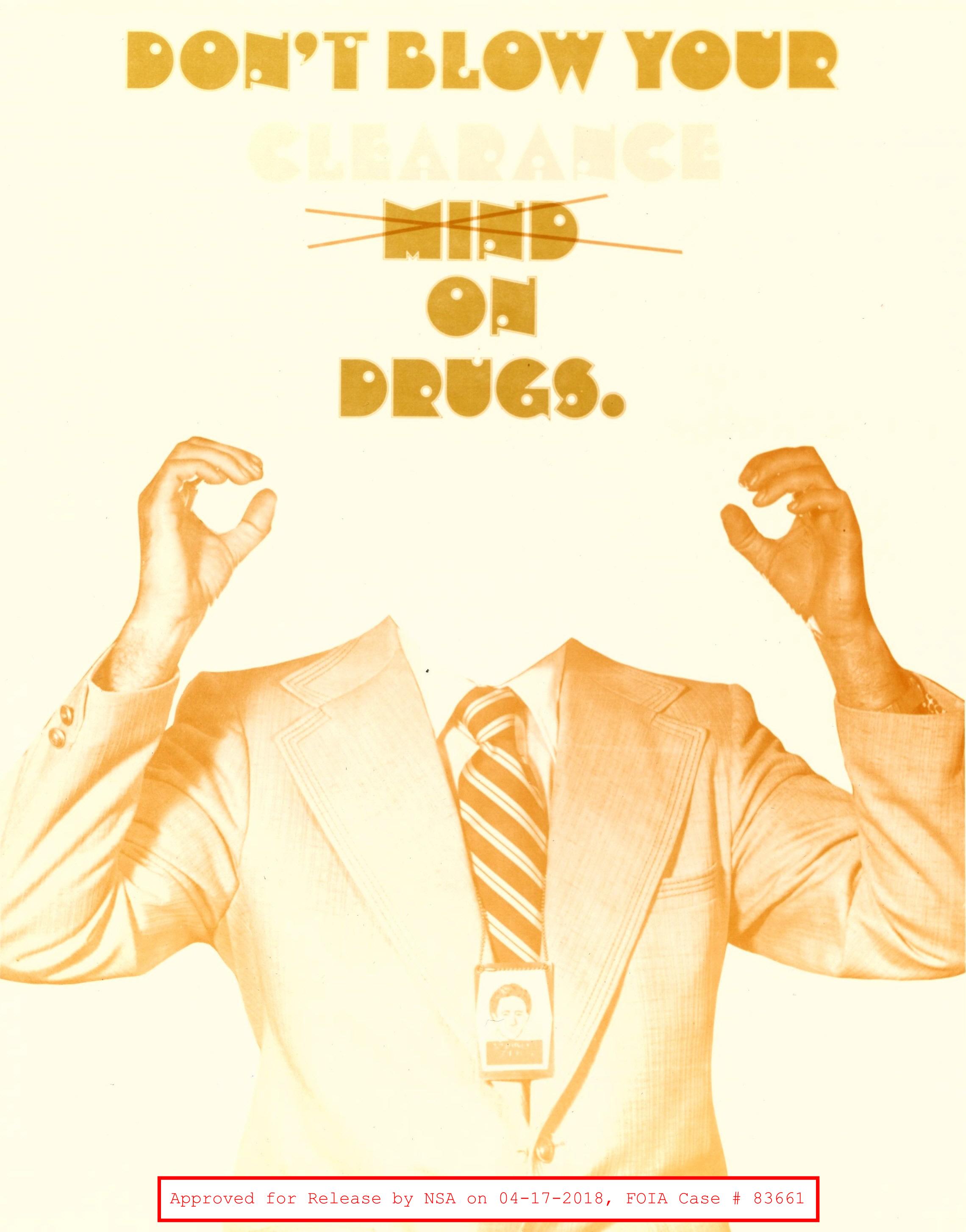 Another substance issue is presented in a poster.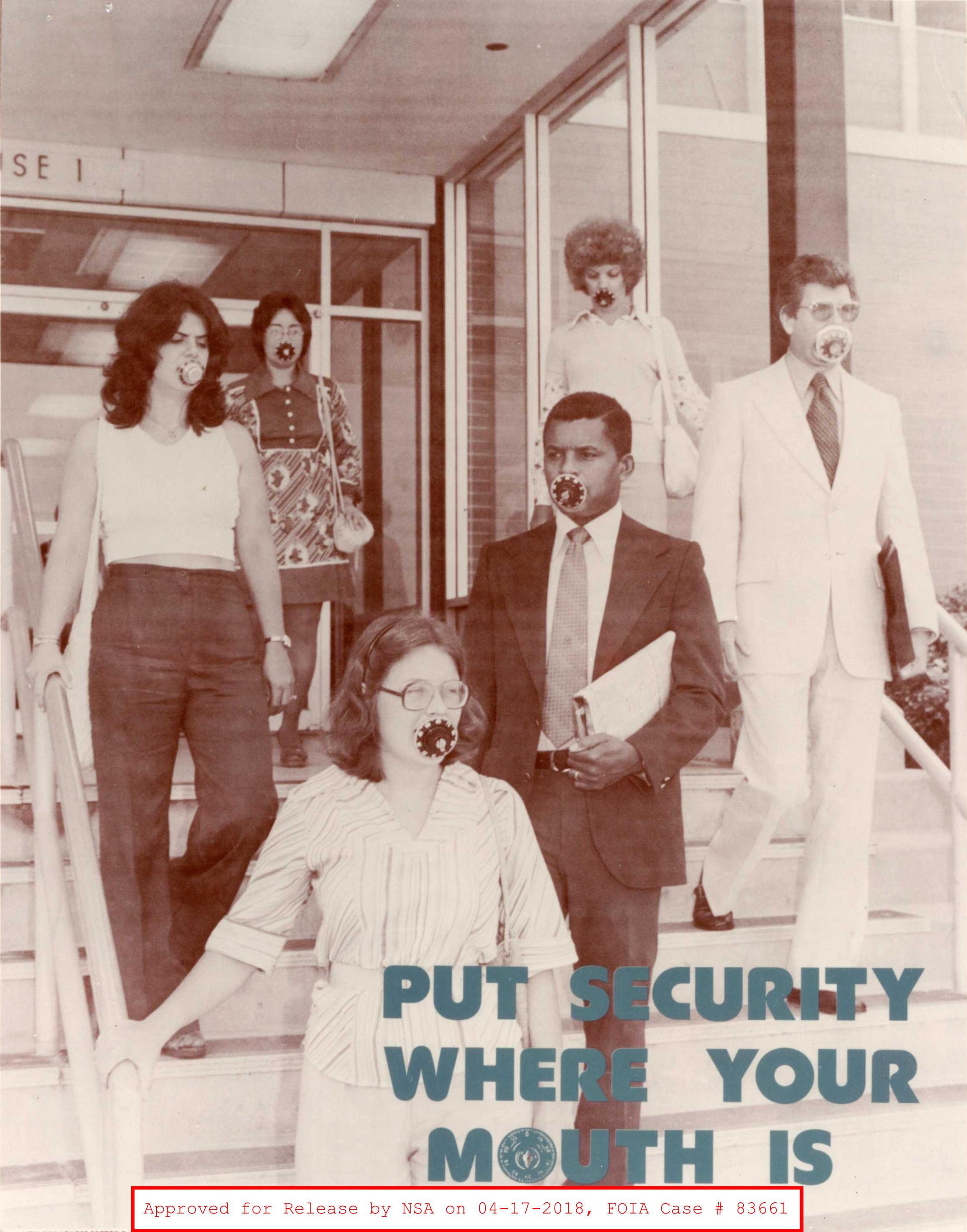 A variation on "Loose lips sink...
By Katherine McIntire Peters
May 29, 2018
Kudos to the scientists and staff at the U.S. Geological Survey for keeping the public informed about the eruption of Hawaii's Kīlauea Volcano. The agency's information response—including video and photo updates—offers a great example of how to educate people about complex scientific activities. The social media team also set up a Facebook page to answer questions about the ongoing volcanic activity. And @USGS Volcanoes, which apparently operates under the belief that there is no such thing as a stupid question, has been keeping the Twitterverse updated as well:
@USGSVolcanoes Is it safe to roast marshmallows over volcanic vents? Assuming you had a long enough stick, that is? Or would the resulting marshmallows be poisonous? @JimGriffith_SV @DrFunkySpoon

— Jay Furr (@jayfurr) May 29, 2018
Erm...we're going to have to say no, that's not safe. (Please don't try!) If the vent is emitting a lot of SO2 or H2S, they would taste BAD. And if you add sulfuric acid (in vog, for example) to sugar, you get a pretty spectacular reaction.

— USGS Volcanoes
By Tom Shoop
April 25, 2018
Mick Mulvaney, the acting director of the Consumer Financial Protection Bureau (when he's not occupied with his other job, running the Office of Management and Budget), has a bone to pick about the name of the agency he's heading up on an interim basis.
"I don't know why we call it the CFPB," he told a House panel earlier this month. "That is not the name of the organization. The organization is the Bureau of Consumer Financial Protection."
Legally, Mulvaney is correct. It's right there in the statute creating CFPB—err, BCFP: "There is established in the Federal Reserve System, an independent bureau to be known as the 'Bureau of Consumer Financial Protection,' which shall regulate the offering and provision of consumer financial products or services under the Federal consumer financial laws."
But that bureau, since its creation in 2010, has not been known as the BCFP, but rather as CFPB—possibly to emphasize its consumer protection mission rather than its bureaucratic status. The name is all over the agency's website and reflected in its logo on official documents.
But that's changing: In March, the bureau unveiled a new seal incorporating the official name...
By Ross Gianfortune
March 29, 2018
President Trump has not made his frustrations with Jeff Bezos secret. He's tweeted disparagingly about Amazon more than 10 times since 2015. He continued the trend on Thursday morning with a new twist: A derisive shot at the largest independent agency of the federal government.
I have stated my concerns with Amazon long before the Election. Unlike others, they pay little or no taxes to state & local governments, use our Postal System as their Delivery Boy (causing tremendous loss to the U.S.), and are putting many thousands of retailers out of business!

— Donald J. Trump (@realDonaldTrump) March 29, 2018
Trump uses capitalization for emphasis and often for insults, so the question is raised: Is Trump using the term "Delivery Boy" as an insult when delivering things is, by definition, the agency's core mission? In the age of online shopping, USPS plays a vital role in delivering packages for online retail giants like Amazon.
Trump has tweeted his misunderstandings about USPS and its operations before. One of Trump's anti-Amazon tweets in December asked why USPS wasn't charging more for package delivery and said Amazon is "ripping off" the Postal Service.
Why is the United States Post...
By Ross Gianfortune
March 19, 2018
President Donald Trump's distrust of the so-called "deep state" is finding its way to voters, with the majority of Americans polled saying that unelected government officials and bureaucrats are too powerful.
Sixty percent of respondents to a Monmouth University poll released Monday say the "unelected or appointed officials in the federal government have too much influence in determining federal policy" and 53 percent say they are "worried" or "somewhat worried" about the government invading their privacy. According to the poll, 81 percent of respondents said they are "angry" or "dissatisfied" with Washington, building off a January Monmouth survey where 81 percent of respondents said the founding fathers would be "upset" at the current political environment .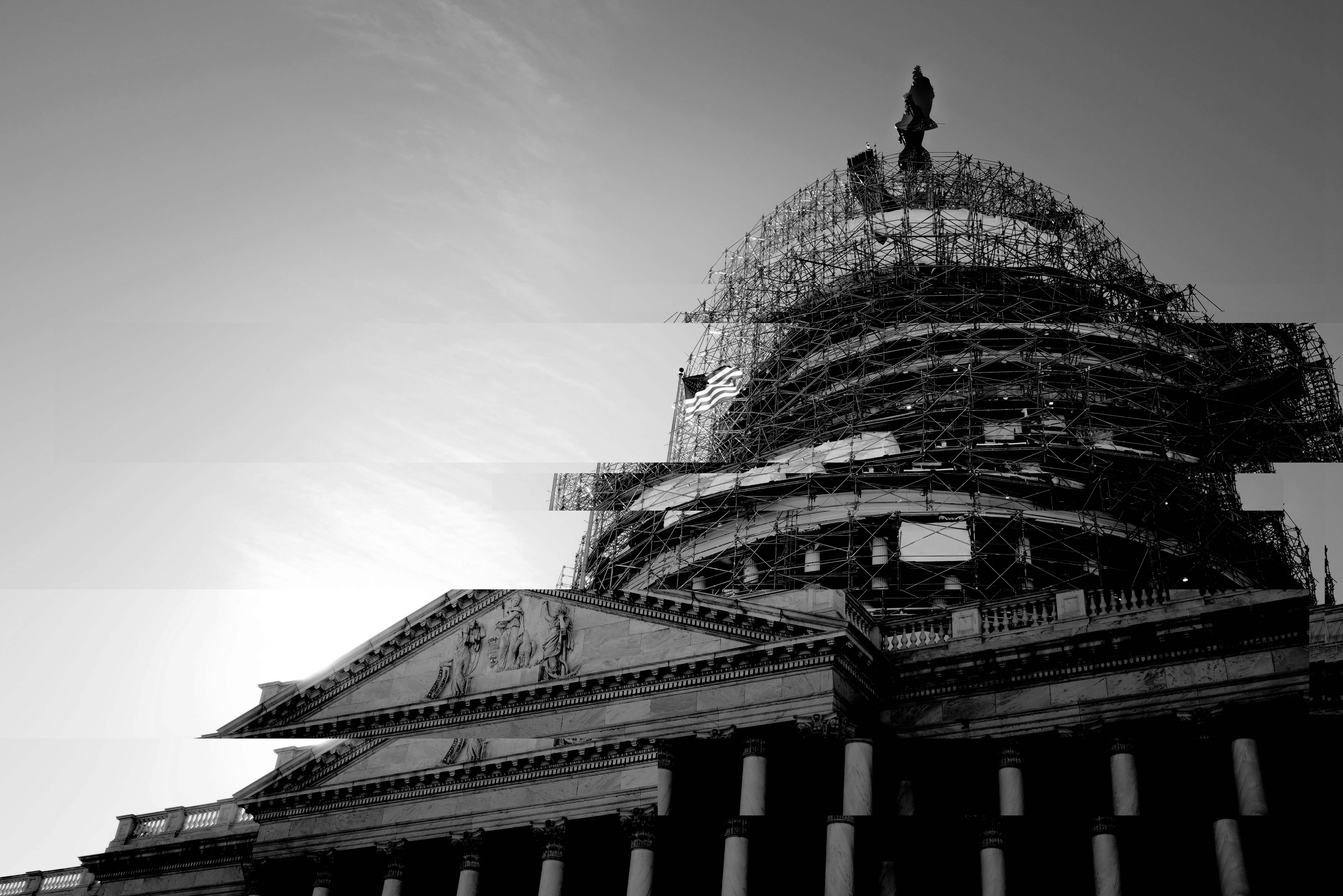 Related: Deconstructing the Deep State
According to a Monmouth release, there "are no significant partisan differences" in distrust of the deep state. Only 13 percent of those polled were very familiar with term deep state, but 74 percent said they believe it exists when the term was explained in the poll question. Republicans (31 percent) and independents (33 percent) are more likely than Democrats (19 percent) to express their belief in the existence of the deep state.
"There's an ominous feeling by Democrats...