Poll: The 'Deep State' Scares the Heck Out of Most Americans
Only 13% were actually familiar with the term, though.
President Donald Trump's distrust of the so-called "deep state" is finding its way to voters, with the majority of Americans polled saying that unelected government officials and bureaucrats are too powerful.
Sixty percent of respondents to a Monmouth University poll released Monday say the "unelected or appointed officials in the federal government have too much influence in determining federal policy" and 53 percent say they are "worried" or "somewhat worried" about the government invading their privacy. According to the poll, 81 percent of respondents said they are "angry" or "dissatisfied" with Washington, building off a January Monmouth survey where 81 percent of respondents said the founding fathers would be "upset" at the current political environment .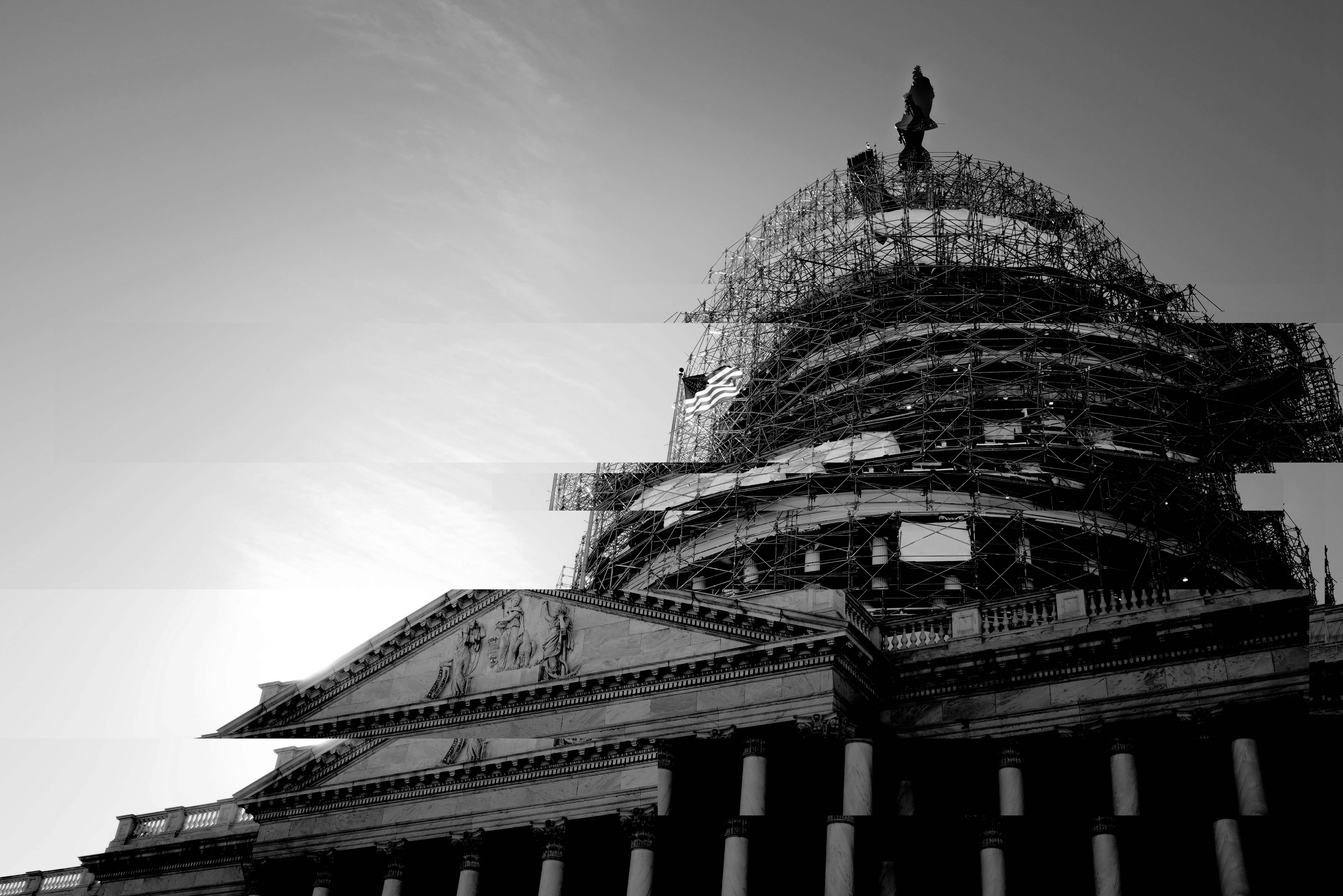 Related: Deconstructing the Deep State
According to a Monmouth release, there "are no significant partisan differences" in distrust of the deep state. Only 13 percent of those polled were very familiar with term deep state, but 74 percent said they believe it exists when the term was explained in the poll question. Republicans (31 percent) and independents (33 percent) are more likely than Democrats (19 percent) to express their belief in the existence of the deep state.
"There's an ominous feeling by Democrats and Republicans alike that a 'Deep State' of unelected operatives are pulling the levers of power," said Patrick Murray, director of the Monmouth University Polling Institute.
The margin of error in the poll was 3.5 percent.
In November, Government Executive's Charles S. Clark reported on the Trump administration's use of the term "deep state" and distrust of the government President Trump now leads . Clark spoke to longtime federal employees who explained why the term can be so damaging to trust in government.
"To refer to career civil servants in the U.S. government as some form of deep state is a clear attempt to delegitimize voices of disagreement," Nancy McEldowney, a former director of the Arlington, Va.-based Foreign Service Institute, said in the story. "Even worse, it carries with it the potential for fear-baiting and rumor-mongering, and is really a dark conspiratorial term that does not correspond to reality."
Americans' fear of large organizational spying is seemingly at odds with their social media habits. Over the weekend, Facebook suspended a data analytics firm connected to the 2016 Trump campaign for its data-mining practices (some would say "spying") that harvested private information from 50 million unwitting Facebook users. The company is now grappling with an international crisis over the complexity and opacity of its privacy policies affecting 200 million monthly active Facebook users. As The New Yorker's Max Read noted on Monday, users need to "have better knowledge of and control over [the vast troves of data that Facebook collects]."