Homeland Security Brings Explosive Detection Training to D.C.-Area Police Dogs
Program is critical in the fight against terrorism because state and local police are the first responders to any potential threat, official notes.
When it comes to detecting explosives, the Homeland Security Department considers dogs — and their noses — to be man's best friend.
Canine explosive detection units from seven D.C.-area state and local law enforcement agencies gathered at the Capital One Arena Wednesday to train, collect data and share information. The two-day session is part of the DHS Regional Explosives Detection Dog Initiative, which began earlier this year to assist local police departments and the approximately 4,000 canine units used to sniff out deadly explosive materials.
The event consisted of "odor recognition trials" for the explosives-sniffing dogs set up in and around the D.C. arena, including the facility's garage, kitchens, hallways and suites. According to DHS, REDDI uses a variety of scents that mimic explosive materials, including a set of proprietary non-hazardous peroxide training aids developed by the department's Science and Technology Directorate.
Wednesday's portion of the session included dogs searching an arena suite for potential threats. A sample smell was placed under a stool in the arena and canine units searched for a scent. DHS Science and Technology staff logged the results of the tests for further data collection at the department. Different dogs get different rewards for completing the tests successfully.
Hugo, a local police dog, found the smell under a stool and was rewarded with a stuffed toy, an exuberant "good boy!" and some rough play. Fairfax County Senior Police Officer Tom Eggers' dog Moose, however, got treats when he found the scent.
Don Roberts, manager of the DHS Science and Technology Directorate's Detection Canine Program, said Wednesday that the REDDI program is critical in the fight against terrorism because state and local police are the first responders to any potential threat. While DHS has the largest domestic canine detection unit at the Transportation Security Administration, he noted the importance of working with local police.
"They're on the scene first. They're in the communities embedded. They know those locales the best," he said. "It is a national partnership. The threat is such that we need to have more of these proficient detectors in as many places as we can have them."
The REDDI initiative held its first event in Fort Myers, Florida, in March and DHS has held events in Connecticut and Miami since. In addition to the detection exercises for the dogs, REDDI also includes classroom training presentations on current and emerging explosives threats and the chemistry of explosives that local canine units may encounter.
Eggers said that his seven years with Moose have shown dogs to be better than the mechanical scent detection because they are more nimble in locating threats.
"A lot of times, the machines that people will sell you for odor recognition or detection, as soon as they get a hit, they will lock up for a while," Eggers said. "I can put [Moose] on an aid and, once he finds it, I can give him a reward. His nose is basically clean and we can go ten feet over or down around building and put him right to work."
"I don't have to void the machine, I don't have to clean it or take it out of service," Eggers added. "The dogs are faster, very accurate and it's all about the effort you put behind the dog."
Eggers said that REDDI helps his department keep current on emerging threats and training as local budgets get tighter for police departments.
"We only have so much [training money] to go around. Units in the area, we will partner together for training, spread our training dollars," Eggers said. "It's a good initiative for the feds to bring our way."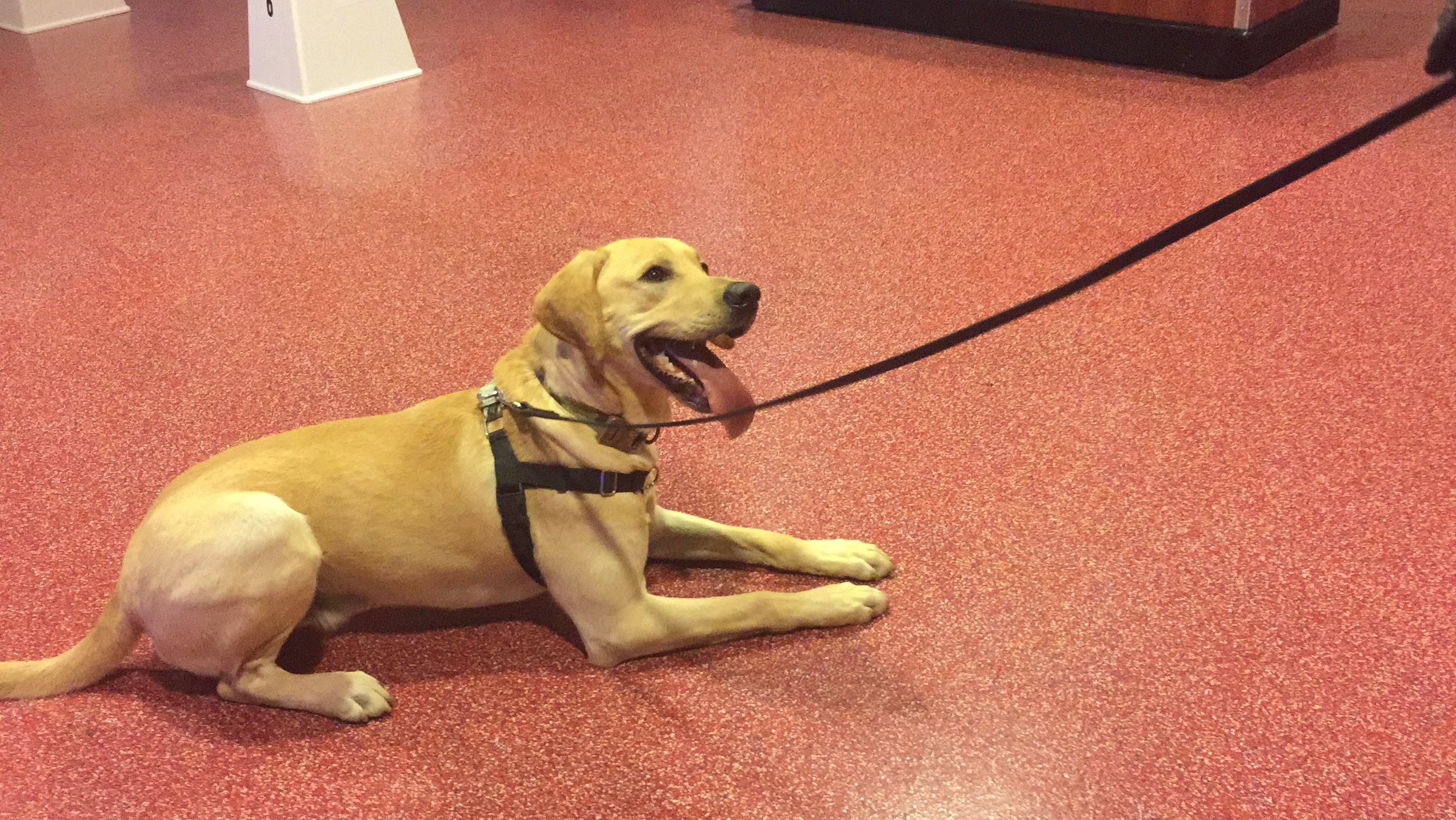 Eggers said that Moose's successes are his successes, too. The seven-year-old has paired with Eggers since Moose went through explosives detection training in 2011.
"You definitely feel good when the dogs succeed," Eggers said. "He's not just a tool to us. He's part of the family."
REDDI, Roberts said, is new but has shown some promise for DHS and local police departments and officers. The initiative has proven to be a success through demonstration and knowledge sharing and has been "a venue to validate what they are doing right, and identify potential focus areas to strengthen the capabilities of their teams." Additionally, DHS is gaining "additional insights on how to best meet the needs of the whole of the detection canine community."