Author Archive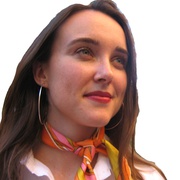 Elizabeth Grace Saunders
Author and Time Coach
Elizabeth Grace Saunders is the founder and CEO of Real Life E® a time coaching and training company that empowers individuals who feel guilty, overwhelmed and frustrated to feel peaceful, confident and accomplished through an exclusive Schedule Makeover™ (www.ScheduleMakeover.com) process. She is an expert on achieving more success with less stress. Real Life E® also increases employee productivity, satisfaction and work/life balance through custom training programs. McGraw Hill is publishing Elizabeth's first book: The 3 Secrets to Effective Time Investment: How to Achieve More Success With Less Stress
Elizabeth Grace Saunders is the founder and CEO of Real Life E® a time coaching and training company that empowers individuals who feel guilty, overwhelmed and frustrated to feel peaceful, confident and accomplished through an exclusive Schedule Makeover™ (www.ScheduleMakeover.com) process. She is an expert on achieving more success with less stress. Real Life E® also increases employee productivity, satisfaction and work/life balance through custom training programs. McGraw Hill is publishing Elizabeth's first book: The 3 Secrets to Effective Time Investment: How to Achieve More Success With Less Stress
Management
Time management is about reducing unnecessary tension, fear and anxiety.
Management
How to weigh time spent against results.
Management
Set expectations, but more importantly, communicate them to your staff.
---
Management
How to recognize the roadblocks to powerful work routines.
Management
Here's how to get started on your way to a peaceful and productive life.
Management
Maybe it's time to seek some strength training on the job.
Management
Optimize your workflow by getting clear about expectations.
Management
Two steps to overcome distraction and get focused on what you really want to achieve.
Management
A quick how to for meeting new people and making lasting connections.
Management
Taking time to plan your day, and focusing on arriving early, will help take the stress out of your day.
Management
Determine your top life priorities and make sure you allocate the proper time investment to all of them.
Management
How to use auto responses to set boundaries and reduce your email anxiety.
Management
Channel anxiety into productive action with these three techniques.
Management
Despite popular belief, e-mail does not have to run your life.