Fedblog

Government Executive Editor in Chief Tom Shoop, along with other editors and staff correspondents, look at the federal bureaucracy from the outside in.
House GOPer: No Back Pay for Feds Home Watching Netflix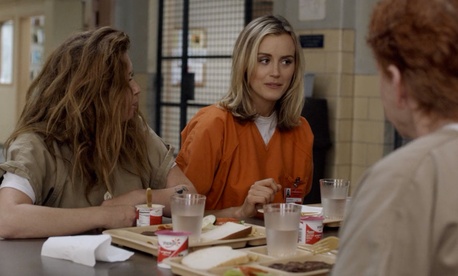 Netflix original Orange is the New Black portrays inmates at a fictional federal prison in New York.

Netflix
When the House voted unanimously last Saturday to grant back pay to furloughed federal employees when and if this shutdown ever ends, among those casting "yes" votes was Rep. Ted Yoho, R-Fla. This was despite the fact that Yoho has been among the hardest of the conservative hardliners in using the shutdown as a means to provoke a confrontation with congressional Democrats and the White House over Obamacare.
Apparently, though, Yoho has changed his mind. The Tampa Bay Times reports that in a virtual town hall meeting Yoho held Thursday night, one caller, "Frank from Gainesville," said of furloughed employees, "the people that had to work should be paid. But the people that are home watching Netflix and whatever, I'm not sure that we should be sending them checks."
Yoho's response: "I agree 100 percent with you. If they're not working, they shouldn't get paid." He also declared that "when we voted on that they were supposed to come back to work as part of that deal."
(Hat tip: Talking Points Memo)
Update, 4:29 p.m.: American Federation of Government Employees President J. David Cox is not amused by Yoho's remarks. "Never mind that federal employees are out of work due to no fault of their own," he said in a statement issued Friday afternoon. "Extremist representatives like Mr. Yoho are sending federal employees to the unemployment lines because they would rather shut down the government than pass a budget and pay the nation's bills. Meanwhile, Rep. Yoho is sitting on his hands and allowing the government to stay closed. Federal employees want to work, and they shouldn't be punished financially because some members of Congress are standing in their way."