Fedblog

Government Executive Editor in Chief Tom Shoop, along with other editors and staff correspondents, look at the federal bureaucracy from the outside in.
Furloughed Fed Wins $1 Million Lottery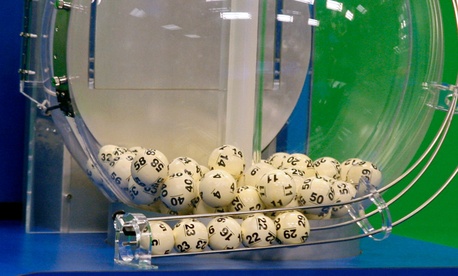 Powerball numbers are chosen in the drawing at the Florida Lottery in 2012.

Phil Sears/AP
Melissa Weinmann has had a good week.
First, the Defense Department civilian in Pensacola, Fla., learned her furlough days were reduced from 11 to six. Not bad.
Days later, she won $1 million after hitting the Powerball lottery. Even better.
Weinmann had all five numbers correct on her ticket, according to the Pensacola News Journal, but not the Powerball number itself that would have entitled her to a share of the $448 million jackpot. After the numbers were announced, her boss gave her the day off to celebrate. The next day, Weinmann -- whose husband works for the U.S. Marine Corps -- was furloughed.
Despite her newfound fortunes, Weinmann will continue her service to the federal government.
"I loved to work," she told the News Journal. "If I didn't have my work I'd be lost."