Spending measure would cut TSA screeners, but boost Border Patrol.
Read more November 21 Leave a comment Charles Reed/U.S. Immigration and Customs Enforcement via AP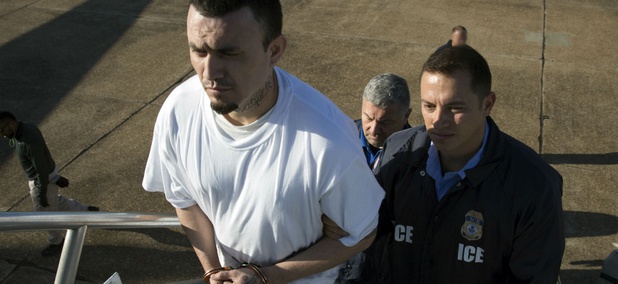 LATEST NEWS
Defense
All Quiet on the North Korean Front? It would be a mistake to interpret a lack of missile tests as a willingness to engage in ...
sponsor content
Inside Digital Health Platforms In a digital health environment, the challenge for health care providers will be to bring this ...
TSP TICKER
| FUND | G | F | C | S | I | |
| --- | --- | --- | --- | --- | --- | --- |
| NOV 21 CLOSE | $15.5003 | $18.0555 | $36.4867 | $47.5589 | $30.0002 | |
| DAILY CHANGE | 0.0010 | 0.0155 | 0.2376 | 0.4108 | 0.1212 | |
| THIS MONTH (%) | 0.14 | 0.04 | 1.1 | 1.45 | -0.17 | |
| FUND | L 2050 | L 2040 | L 2030 | L 2020 | L Income | |
| --- | --- | --- | --- | --- | --- | --- |
| NOV 21 CLOSE | $18.9468 | $32.7814 | $30.1787 | $26.5702 | $19.3993 | About the TSP Ticker |
| DAILY CHANGE | 0.0976 | 0.1486 | 0.1161 | 0.0618 | 0.0257 | Monthly Returns |
| THIS MONTH (%) | 0.66 | 0.6 | 0.52 | 0.36 | 0.26 | TSP Site |
MORE FROM GOVERNMENT EXECUTIVE MEDIA GROUP