Lawmakers from both parties welcome reforms some doubted would ever happen.
Read more 12:22 PM ET Leave a comment AP Photo/Susan Walsh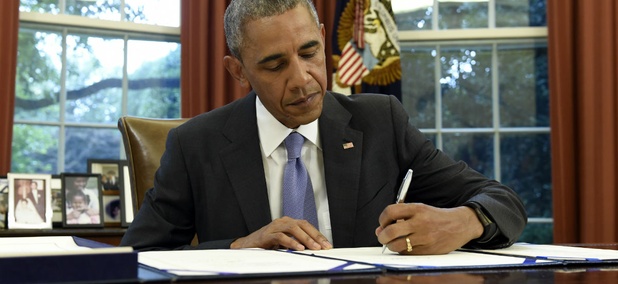 LATEST NEWS
Oversight
Obama Calls for Zika Funding—Again The president urged lawmakers to pass vital legislation to combat the virus on Friday before Congress ...
Defense
The Civilians Killed in U.S. Airstrikes Between 64 and 116 civilians and more than 2,000 militants have been killed outside war zones, the ...
Pay & Benefits
TSP Struggles in June The international fund took the biggest hit, but four of the TSP's offerings made modest gains.
Excellence in Government
Your Meetings Should Include Less Talk Facilitating silence can be a powerful tool for bringing out the best thinking from those around you.


FITARA: The Path Forward Download this GBC Insight Report to learn how federal leaders anticipate FITARA will impact their agencies
TSP TICKER
| FUND | G | F | C | S | I | |
| --- | --- | --- | --- | --- | --- | --- |
| JUL 01 CLOSE | $15.0550 | $17.9247 | $28.6895 | $36.3403 | $23.4437 | |
| DAILY CHANGE | 0.0007 | 0.0373 | 0.0613 | 0.1488 | 0.1773 | |
| THIS MONTH (%) | 0.0 | 0.21 | 0.21 | 0.41 | 0.76 | |
| FUND | L 2050 | L 2040 | L 2030 | L 2020 | L Income | |
| --- | --- | --- | --- | --- | --- | --- |
| JUL 01 CLOSE | $15.3324 | $27.1260 | $25.5718 | $23.6333 | $18.0508 | About the TSP Ticker |
| DAILY CHANGE | 0.0544 | 0.0860 | 0.0703 | 0.0473 | 0.0177 | Monthly Returns |
| THIS MONTH (%) | 0.36 | 0.32 | 0.28 | 0.2 | 0.1 | TSP Site |
MORE FROM GOVERNMENT EXECUTIVE MEDIA GROUP