In many ways, president's inaugural address lays out vision for expanded role of government.
Read more January 20 Leave a comment Andrew Harnik/AP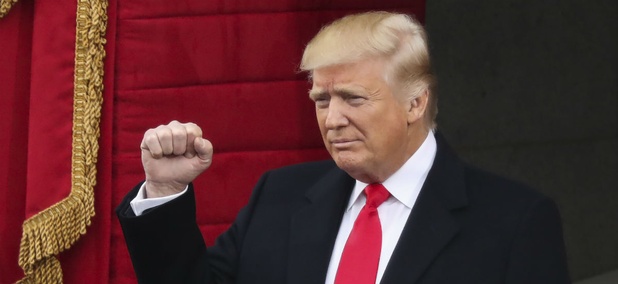 LATEST NEWS
Oversight
How Will Congress Cope With Trump? Democrat or Republican, no one on Capitol Hill is certain what changes the president will bring.
Management
Trump Gets His First Cabinet Picks The Senate confirmed the first two members of the new president's administration: James Mattis as defense ...
Management
Trump Faces New Legal Complaints on Day One ACLU and CREW seek documents associated with the president's hotel lease and climate change ...
Excellence in Government
How to Deal With a New Boss Remember, this is an opportunity to make a fresh start. The score is now 0-0.
Tech
Trump's Digital Presidential Takeover The official White House website now displays a photo of Trump and a quote from the president himself ...
TSP TICKER
| FUND | G | F | C | S | I | |
| --- | --- | --- | --- | --- | --- | --- |
| JAN 20 CLOSE | $15.2067 | $17.4577 | $31.3493 | $41.5233 | $25.1235 | |
| DAILY CHANGE | 0.0010 | 0.0044 | 0.1057 | 0.1415 | 0.1076 | |
| THIS MONTH (%) | 0.13 | 0.05 | 1.54 | 1.29 | 2.12 | |
| FUND | L 2050 | L 2040 | L 2030 | L 2020 | L Income | |
| --- | --- | --- | --- | --- | --- | --- |
| JAN 20 CLOSE | $16.5567 | $29.0329 | $27.1301 | $24.6654 | $18.4905 | About the TSP Ticker |
| DAILY CHANGE | 0.0508 | 0.0787 | 0.0631 | 0.0381 | 0.0147 | Monthly Returns |
| THIS MONTH (%) | 1.41 | 1.26 | 1.1 | 0.77 | 0.44 | TSP Site |
MORE FROM GOVERNMENT EXECUTIVE MEDIA GROUP