The continuing resolution passed both chambers and funds agencies through Dec. 9.
Read more September 28 Leave a comment Architect of the Capitol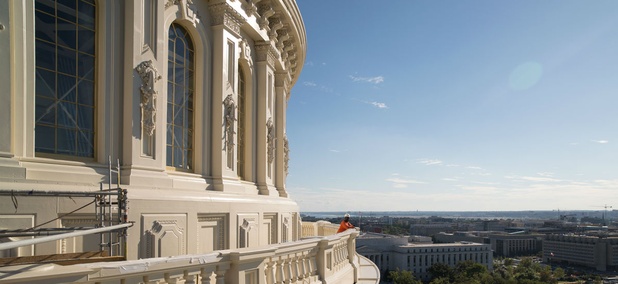 LATEST NEWS
Excellence in Government
How May I Help You? Some federal agencies really want to know.
Oversight
Another First for Obama: A Veto Override Congress voted overwhelmingly to disregard the president's rejection of legislation allowing 9/11 ...
TSP TICKER
| FUND | G | F | C | S | I | |
| --- | --- | --- | --- | --- | --- | --- |
| SEP 28 CLOSE | $15.1110 | $18.0037 | $29.7735 | $38.9125 | $24.9259 | |
| DAILY CHANGE | 0.0007 | -0.0064 | 0.1633 | 0.3132 | 0.2342 | |
| THIS MONTH (%) | 0.12 | 0.13 | 0.16 | 1.2 | 1.88 | |
| FUND | L 2050 | L 2040 | L 2030 | L 2020 | L Income | |
| --- | --- | --- | --- | --- | --- | --- |
| SEP 28 CLOSE | $16.0020 | $28.1758 | $26.4295 | $24.2066 | $18.2860 | About the TSP Ticker |
| DAILY CHANGE | 0.0955 | 0.1477 | 0.1187 | 0.0754 | 0.0261 | Monthly Returns |
| THIS MONTH (%) | 0.75 | 0.67 | 0.59 | 0.45 | 0.27 | TSP Site |
MORE FROM GOVERNMENT EXECUTIVE MEDIA GROUP