GSA issues guidance clarifying federal policy on ride-sharing companies.
Read more July 27 Leave a comment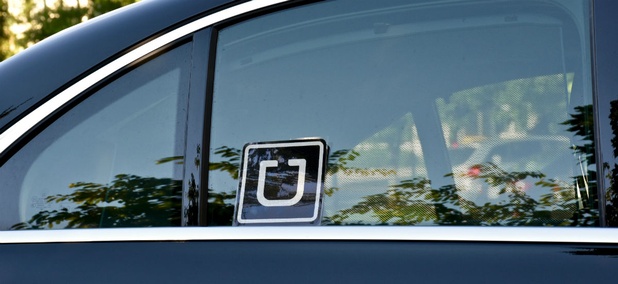 LATEST NEWS
Nextgov
EPA Tests Future of Public Comments 18F helped the agency build a system that lets citizens comment on specific paragraphs of proposed ...
sponsor content
The Retirement Wave Is Here: Are You Ready? Retirement is coming more quickly than you might expect. By September 2017, more than one third ...
Excellence in Government
How to Hire for Problem-Solving The best candidates ask the right questions to figure out how to address the objectives.
Route Fifty
America's Cities Fight Trump Liberal mayors see the Republican nominee's rhetoric as a threat to their diversity and inclusivity.
Oversight
Obama Endorses Hillary as America's Best Hope The president took the DNC stage on Wednesday, showing why he will be his one-time rival's ...
Defense
Trump Shows the Flaws of NSA Surveillance His call for Russian hackers to break into Hillary Clinton's email validate the worst suspicions ...
TSP TICKER
| FUND | G | F | C | S | I | |
| --- | --- | --- | --- | --- | --- | --- |
| JUL 27 CLOSE | $15.0709 | $17.9514 | $29.5853 | $37.9377 | $24.0270 | |
| DAILY CHANGE | 0.0006 | 0.0414 | -0.0343 | -0.0659 | 0.0731 | |
| THIS MONTH (%) | 0.11 | 0.36 | 3.34 | 4.82 | 3.27 | |
| FUND | L 2050 | L 2040 | L 2030 | L 2020 | L Income | |
| --- | --- | --- | --- | --- | --- | --- |
| JUL 27 CLOSE | $15.7420 | $27.7656 | $26.0909 | $23.9722 | $18.1787 | About the TSP Ticker |
| DAILY CHANGE | 0.0015 | 0.0040 | 0.0040 | 0.0039 | 0.0031 | Monthly Returns |
| THIS MONTH (%) | 3.04 | 2.68 | 2.31 | 1.64 | 0.81 | TSP Site |
MORE FROM GOVERNMENT EXECUTIVE MEDIA GROUP