Agency is taking too many issues off the negotiating table, union says.
Read more 4:43 PM ET Leave a comment Arina P Habich/Shutterstock.com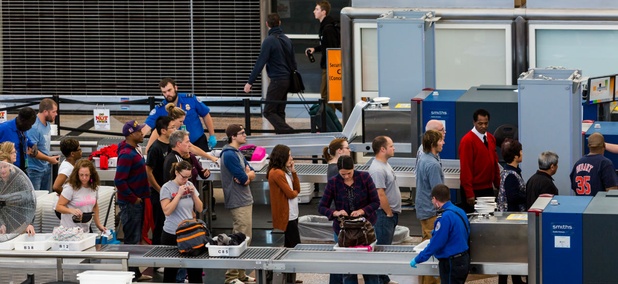 LATEST NEWS
Nextgov
Ransomware 101: FBI's Education Effort The bureau has seen an uptick in this type of cyberthreat over the last couple months.
Management
Screening for Zika in Donated Blood The Food and Drug Administration now recommends that all blood banks test for the mosquito-borne virus.
Route Fifty
Can Uber and Lyft Save Carpooling? To really turn around the decline in carpooling, many more people would have to start using ride-hailing ...
TSP TICKER
| FUND | G | F | C | S | I | |
| --- | --- | --- | --- | --- | --- | --- |
| AUG 26 CLOSE | $15.0893 | $17.9228 | $29.6859 | $38.3379 | $24.5085 | |
| DAILY CHANGE | 0.0006 | -0.0477 | -0.0463 | -0.0940 | -0.1918 | |
| THIS MONTH (%) | 0.11 | -0.44 | 0.01 | 0.5 | 0.25 | |
| FUND | L 2050 | L 2040 | L 2030 | L 2020 | L Income | |
| --- | --- | --- | --- | --- | --- | --- |
| AUG 26 CLOSE | $15.8710 | $27.9673 | $26.2564 | $24.0849 | $18.2278 | About the TSP Ticker |
| DAILY CHANGE | -0.0494 | -0.0778 | -0.0631 | -0.0408 | -0.0153 | Monthly Returns |
| THIS MONTH (%) | 0.14 | 0.12 | 0.11 | 0.1 | 0.08 | TSP Site |
MORE FROM GOVERNMENT EXECUTIVE MEDIA GROUP