THE THEODORE ROOSEVELT GOVERNMENT LEADERSHIP AWARDS
Each year, the Theodore Roosevelt Government Leadership Awards (The Teddies) program honors an all-star team of distinguished federal officials and industry leaders for outstanding achievement in delivering on government's promise to serve the American people. The annual awards highlight noteworthy accomplishments across the federal sector in a given year.

Please join us in congratulating the following honorees for the 2019 Teddies Awards:
---
DEFENDERS
This category honors those individuals who have stood out in the effort to protect the United States. Winners have demonstrated sustained significant achievement in achieving goals that advance the country's security interests at home and abroad. These range from managing a critical military program to implementing an international relief or development effort.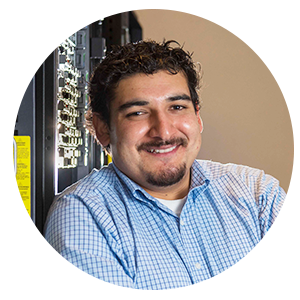 VINCE URIAS
---
Vincent Urias is at the helm of cutting-edge cybersecurity research, helping Sandia National Laboratories defend against attacks and conduct research on adversarial strategies and tactics. Urias helped develop and now leads the High-Fidelity Adaptive Deception and Emulation System, a revolutionary cyber defense platform.

With HADES, Urias is working to address the threat intelligence gap identified in a May 2018 report by the Office of Management and Budget and the Homeland Security Department. The report found most agencies have not improved their understanding of attackers's methods. Urias's forward-thinking approach to solving that challenge culminated in a system designed to both deceive adversaries and to provide threat intelligence.

Traditional "honeypots," set up to lure adversaries into attacking deception environments and draw them away from real networks, gather limited data and are rarely convincing enough to entertain adversaries for long. Urias is breaking new ground with HADES by applying revolutionary technology to increase the realism of honeypots and instantly redeploy gathered intelligence for network defense.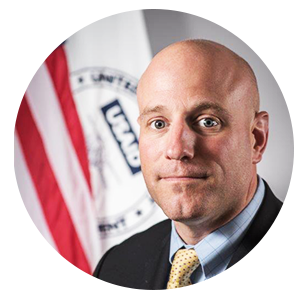 DANIEL ALTMAN
---
Daniel Altman is assistant inspector general for investigations at the U.S. Agency for International Development, where he has served since 2009. He leads 80 personnel in 11 offices who conduct high-impact investigations across 100 countries. Under Altman's leadership, IG agents have made major strides in uncovering and disrupting criminal enterprises and terrorist networks targeting global health and humanitarian relief operations.

His teams responded to theft of lifesaving medical commodities by conducting undercover operations, establishing hotlines, and working with local officials to advance dozens of arrests and indictments across eight countries. For example, when sexual exploitation and abuse reports emerged in assistance settings, he pressed officials to substantially expand the scope of allegations that were required to be reported. When large-scale criminal networks siphoned off tens of millions of dollars in assistance for displaced persons and refugees, he worked with other donor nations and international officials to prevent further loss and bring down those networks.

Altman's efforts have helped neutralize criminal activity, prevent health threats from coming to U.S. shores, and weaken our adversaries. In just two years, he has increased savings and recoveries resulting from IG investigations more than sixfold.
---
VISIONARIES
Winners in this category have a proven ability to generate new ideas and new approaches to addressing critical issues. They're genuinely creative in their approach, and eagerly take on big problems. At the same time, they're adept at working within government constraints to achieve lasting success.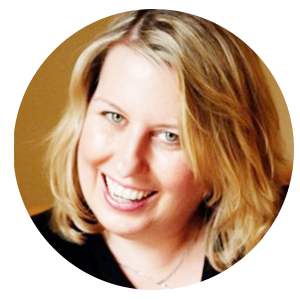 MARIANNE ROTH
---
Marianne Roth is the senior-level subject matter expert on Enterprise Risk Management for the CFPB Director, Chief of Staff and Chief Strategy Officer. When she joined CFPB in 2017, the Bureau lacked an agencywide approach and infrastructure for managing enterprise risks. In the past two and a half years, Roth has made tremendous progress in addressing that issue.

Under Roth's leadership, CFPB has developed a risk taxonomy tailored to its mission and organization, developed and applied a set of risk assessment scales, created its first risk profile, identified the most prominent risks to achieving its mission, designated senior political and career leaders as risk owners and developed a novel model for measuring progress toward implementation of the program.

Roth also has implemented an Enterprise Risk Committee, chaired by the Chief of Staff, to ensure executive engagement and support for managing risk. She has made great progress in integrating enterprise risk into CFPB's strategic planning, budgeting and organizational performance programs.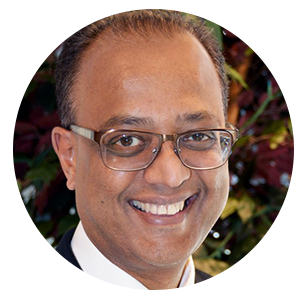 NITIN NAIK
---
Nitin Naik has transformed how the Census Bureau processes the country's demographic and economic data using open source technology and high-performance cloud infrastructure. Under his leadership, the Census Enterprise Data Lake vision was created. This initiative provides the agency with the processing capability to fulfill petabyte-scale data management and analytics while satisfying security and privacy requirements and controlling costs.

In preparation for the 2020 census—the first to be conducted predominantly in an electronic manner—Naik and his team have worked to ensure that the agency has the technological infrastructure in place for a smooth digital transformation. In doing so, they have created a central repository to join census data from multiple databases and enable other agencies to leverage the information to better serve citizens. Naik's visionary leadership has the Census Bureau on track to deliver on its commitment to provide the public with more data, and with a higher granularity of detail, as part of the 2020 census.
---
DIRECTORS
This category's honorees have earned the support and enthusiasm of their teams and leveraged it to achieve demonstrable results. These leaders put a premium on employee engagement, goal-setting and program management. In short, they are the people who make things work and don't shy away from a challenge.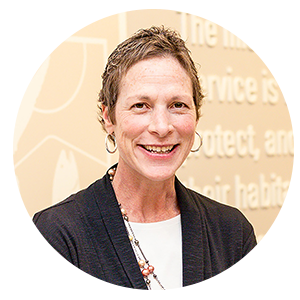 WENDI WEBER
 
---
For nearly a decade, Wendi Weber has demonstrated sustained extraordinary accomplishment as a senior executive. What sets her apart is her commitment to leading people, developing her team, and continually improving workplace culture and diversity.

Weber has invested strongly in people at all organizational levels and created a program to strengthen supervisory excellence, resulting in increased employee engagement and productivity. As a result, her 2018 Federal Employee Viewpoint Survey engagement scores were over 70%—among the highest in the federal government. Weber has worked with supervisors to implement strategies grounded in employee feedback to improve the workplace in the more than 130 offices she oversees.

Weber is a national leader in the FWS's effort to recruit and retain a diverse workforce. Last year, she hired 14 veterans, bringing the region's veteran employment rate up to 28% of the total workforce. She also initiated a partnership with the Hispanic Access Foundation to employ Hispanic youth, as well as a Career Development Internship Program, which won the Diversity Award from the Wildlife Society.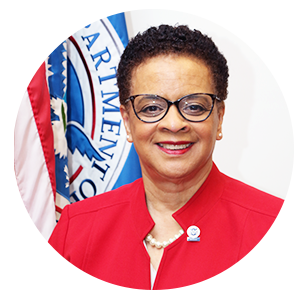 MARY LEFTRIDGE BYRD
---
In April 2009, Mary V. Leftridge Byrd, began service as the Federal Security Director (FSD), responsible for Hartsfield-Jackson Atlanta International Airport Atlanta, GA, the world's busiest, airport. In addition, she has responsibility for all federalized airports across the state of Georgia. She leads a workforce of 1,700 staff, emphasizing the value of diversity, professionalism, partnership, continuous improvement and building sustainable opportunities for workforce development and promotional opportunities.

Recognized for her transformative leadership , most recently FSD Leftridge Byrd led her team through an unprecedented federal government shutdown. She ensured all passenger and baggage security screening operations, compliance, canine and covert operations, administrative obligations, and standards were met with no degradation of the mission of counterterrorism and aviation security. Along the way, Leftridge Byrd has won the respect and admiration of her peers, colleagues and workforce. "She helped us with transportation, food and other necessities during the government furlough," said one transportation security officer. "She worked in the screening operation with us every day.

Over her career in public safety, Director Leftridge Byrd has established a reputation of accomplishment through partnerships with aviation industry leaders and related public safety organizations. With her talented and committed teams, Director Leftridge Byrd led her team to TSA Atlanta being honored by receiving the TSA Airport of the Year award.

Director Leftridge Byrd has successfully led the organization in opening two additional passenger screening checkpoints and an inline checked baggage screening system in support of the airport's $1.5 billion international terminal. In 2019, she led the achievement to screen a record-setting 104,000 departing passengers on Super Bowl Monday - with no security incidents. The Director attributes this unparalleled achievement to the hard work of her frontline workforce and leadership team members.
---
PATHFINDERS
These winners bring the best information technology solutions available into the federal sphere. For some, that involves exploring the application of leading-edge technologies to government. For others, it means implementing currently commercially available products and services to solve specific problems. In both cases, the end result is driving down the cost and increasing the efficiency of government operations.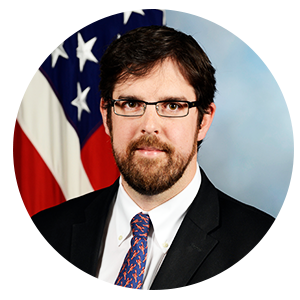 GREG LITTLE
---
Greg Little is responsible for preparing the Defense Department for a congressionally mandated readiness audit that became a model for using data analytics across the agency. His primary focus is to increase efficiency within DOD while conserving critical resources.

Little implemented data analysis and visualization tools to ingest over 2 billion transactions from more than 30 business systems to support six different audits from 24 defense agencies. As a result, DOD was able to reconcile $110 billion in financial transactions. He reduced the time to complete the task by half, from 12 months to six months, while shutting down three data warehouse projects providing redundant capabilities. This was the first agile open source big data project in Defense back office operations, and is now being used as a model for other analytics and big data projects throughout the department.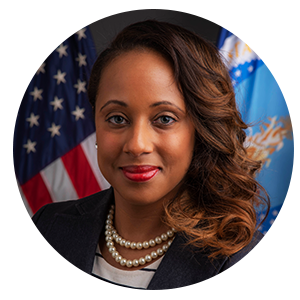 MIA JORDAN
---
Mia Jordan spearheads information technology modernization and implementation efforts at an agency that handles a loan portfolio of more than $224 billion and serves stakeholders across the nation. In her role, Jordan has led the agency to become data-driven and customer-centric to better deliver financial assistance and expand economic opportunity in rural areas.

To answer the administration's call to action for rural prosperity, Rural Development launched the ReConnect Program to award grants and low-interest loans to eligible broadband service providers in underserved areas. Mia developed a consolidated loan application portal that reduces time and streamlines the application process.

She also implemented an employee portal at the agency, which enables workers to communicate with one another, access information from top leaders, and create a more collaborative workplace—all from their mobile devices.
---
MASTERS
Some of government's most critically important work is in the advancement and application of scientific research to achieve national goals and better the lives of Americans. This category honors everyone from disease fighters to space program officials who have pushed the United States to new frontiers of science.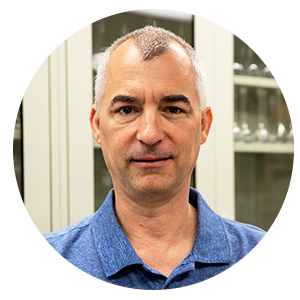 DARREN A. LYTLE
 
---
Darren Lytle is engaged in public-private collaborations to help remove contaminants from drinking water nationwide. With several innovations and technologies to his name, he is a leader in transferring applied engineering solutions from the laboratory to the real world to help serve EPA's mission to protect human health and the environment.

Lytle and his team are focused on treatment technologies for removing contaminants ranging from silts and clays in a river to inorganic materials like arsenic. Lytle also addresses drinking water distribution system issues, such as the corrosion of lead and copper pipes. He has helped communities, including Flint, Michigan, develop strategies to control corrosion in water pipes to prevent public exposure to contaminants.

"People look to us for recommendations and advice to solve real problems," Lytle says. "I know we're providing information that ultimately is going to end up protecting public health."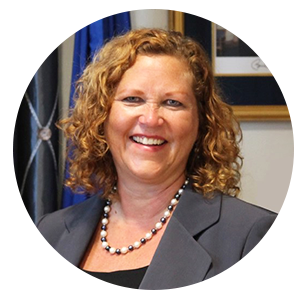 ANDREA T. NORRIS
---
As the CIO at NIH and director of the agency's Center for Information Technology, Andrea Norris oversees a $1 billion portfolio that supports scientific research and discovery. She also manages a broad range of NIH-wide information and IT services, including a 100 gigabyte high-speed computer network and state-of-the-art high-performance computing resources.

Under Norris' direction, a much-needed modernized network—high speed and high bandwidth—was created for NIH, the largest biomedical research agency. NIH researchers and external collaborators can now transfer large datasets at faster rates than ever before. For example, an entire human genome file can be sent from one lab to another in under two minutes.

In 2018, Norris led the launch of the STRIDES initiative, a large-scale effort to harness the power of commercial cloud computing to provide NIH researchers access to the most advanced computational infrastructure, tools and services available. The initiative aims to reduce economic and technological barriers to accessing and computing on large biomedical datasets.
---
PARTNERS
Government can't solve the pressing national challenges of the 21st century on its own. Agencies require the expertise and partnership of private-sector companies that have tailored their products and services for the federal market. This category recognizes significant, lasting achievements by government's cross-sector partners in helping federal officials meet mission goals.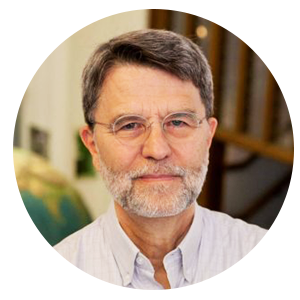 JORGE SARMIENTO
---
As the Director of Princeton University's Cooperative Institute for Modeling the Earth System and its predecessor, the Cooperative Institute for Climate Science, Jorge Sarmiento has led a collaborative research partnership with the National Oceanic and Atmospheric Administration's Geophysical Fluid Dynamics Laboratory. This unique academic-government partnership is an established world leader in understanding and predicting weather and climate across time scales from days to decades.

The foundation for this enduring and impactful public-private partnership was built on a need for building numerical models of the earth's processes for environment applications, requiring individuals to develop highly-specific scientific and computer programming skills.

Sarmiento has been an inspiring leader in the partnership to advance its weather and climate goals. Through the work of the researchers attracted to Princeton by Sarmiento's scientific acumen, GFDL has become a world leader in developing earth system models, the tools used to predict how climate and environmental systems will change in the future.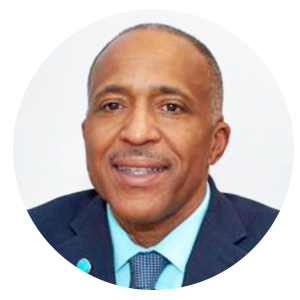 AL TYREE
---
Before his untimely death in May 2019, Al Tyree spent more than two decades at the forefront of the movement to train and develop the federal workforce of the future. He rose through the ranks at Graduate School USA to become its vice president for business relations and learning solutions.

Along the way, he cultivated relationships with over 150 federal, state and local government agencies, such as the Federal Emergency Management Agency, Homeland Security Department, State of Maryland, State of Delaware and District of Columbia.

Tyree also held several leadership positions at the Training Officers Council, a network of government learning leaders.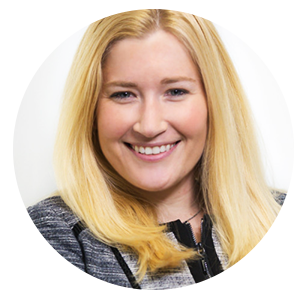 AMANDA EICHERT
---
Imagine trying to prepare a virtual class with students across the country for final exams. Now imagine that you and your students have no idea which subject will be tested in the final exam. That provides a pretty good idea of what it's like to prepare a major command for the Navy's first-ever financial audit.

Amanda Eichert recognized that taking an innovative approach to audit readiness at Navy Reserve Forces Command would both improve financial transaction data integrity and overall operational readiness. This innovative approach started with the Command Improvement and Review Program. Hosted online, CIRP automates the identification of business segments, control points, key supporting documents and attributes for monthly financial transactions from accounting and information systems.

Since the implementation of CIRP in April 2017, the program has tested over 2,800 internal samples across the command's headquarters and six regional component commands. CIRP can seamlessly take raw transaction data, generate a random testable population, and submit data for response from all primary accounting systems. The system can now identify transactions at a 99% accuracy rate.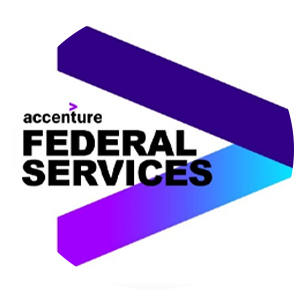 ACCENTURE FEDERAL DIGITAL STUDIO
---
The Accenture Federal Digital Studio in Washington, D.C., is a collaborative innovation hub based on proven principles of human-centered design. This allows federal agencies with wide-ranging missions to modernize and transform faster and more effectively, delivering improved experiences and outcomes for their customers and employees. More than 30 agencies are embracing this approach.

The studio is inherently collaborative. Its team of 120 designers, developers, data scientists, innovators, technologists and other digital experts work together to creatively execute projects.

The team is highly accomplished at working together with federal executives, business owners and program leaders. Its work on pivotal programs from health care to national security affects millions of people.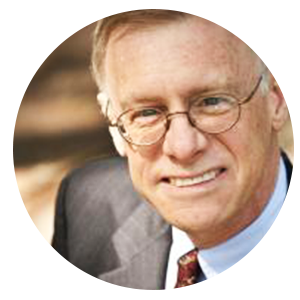 JOHN KAMENSKY
---
During his 24 years of service in government, John Kamensky played a significant role in helping pioneer the federal government's performance and results orientation. Prior to joining the IBM Center, he served for eight years as deputy director of Vice President Al Gore's National Partnership for Reinventing Government.

Before that, Kamensky worked at the Government Accountability Office, where he played a key part in the development and passage of the 1993 Government Performance and Results Act.

Since joining the IBM Center, Kamensky has co-edited several books and writes and speaks extensively on performance management and government reform. Areas where he oversees research include improving government performance, developing performance-based methods for managing, improving customer service, and using collaborative tools to get work done. Kamensky also is an active fellow of the National Academy of Public Administration and a public member of the Administrative Conference of the United States.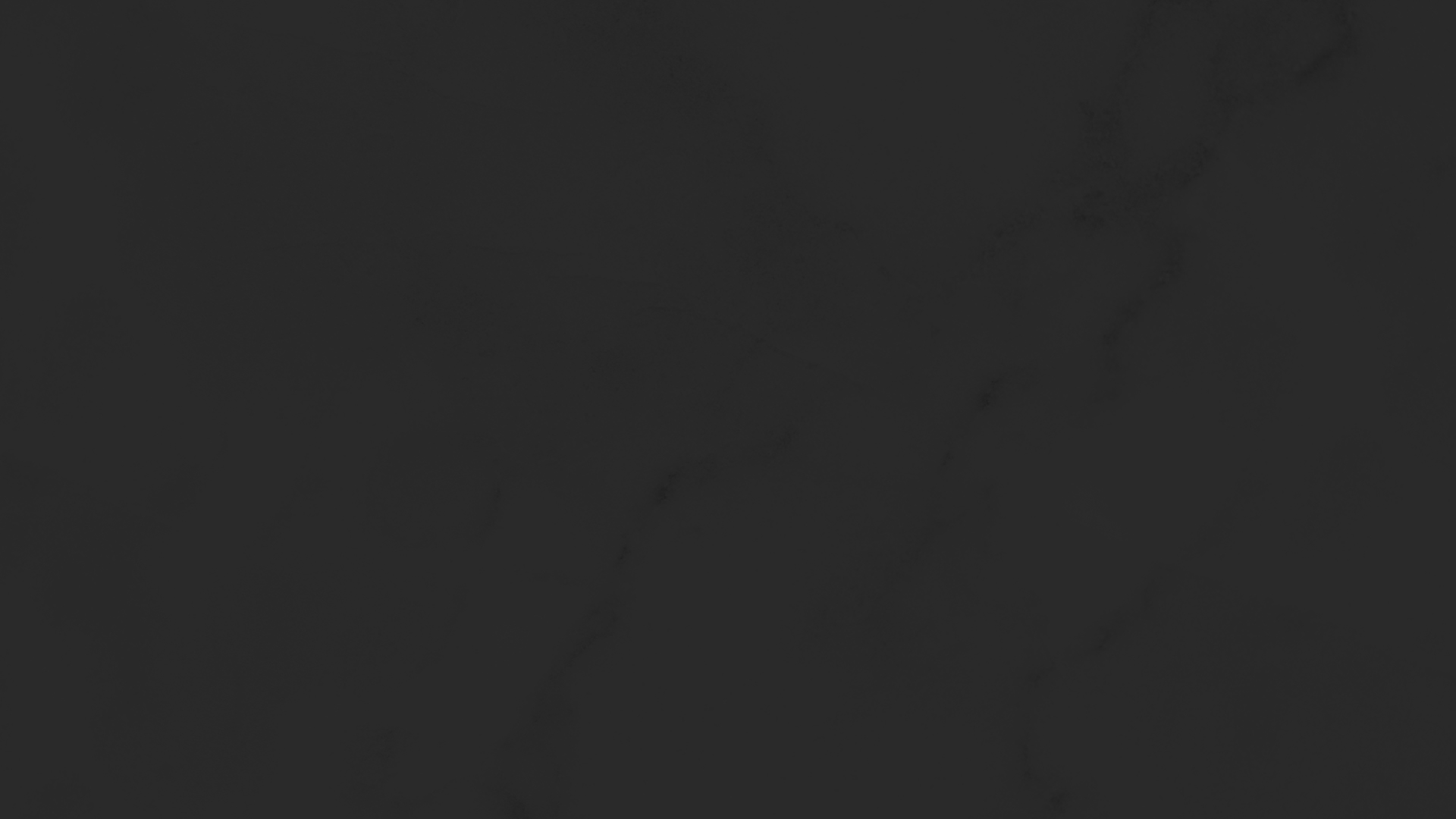 The Government Executive Hall of Fame™
Copyright © 2019 Government Executive Media Group. All rights reserved.