Wired Workplace

How information technology is changing the landscape for federal employees.
IT Jobless Rates Are Half the National Average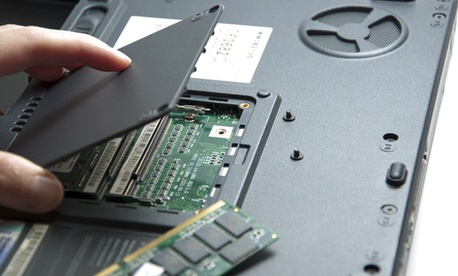 JJ Studio/Shutterstock.com
The unemployment rate among IT professionals remains at about half of the national average – at 4.4 percent in the first quarter of 2012 – and that's no surprise given the strong demand. Hiring managers are even facing stiff competition in securing some key types of IT skills.

According to this month's issue of the Dice Report, the most difficult employees to find, hire and retain among the current pool of IT pros are Java developers, mobile developers, .NET developers and software developers. In fact, hiring managers cited those positions about double or triple the frequency of other skill sets in the employment marketplace, Dice found.

Rounding out the top 10 list of most difficult skill sets to find were security, SAP, SharePoint, Web developer, active federal security clearance and network engineers.

Technology hiring managers also are not looking for new, young IT graduates straight from college, either. According to the survey, hiring managers are most looking for IT pros with two to five years in the workforce, followed by those with six to 10 years of experience.

Most organizations are no longer training their IT professionals, with most saying they leave the responsibility for training to the individual employee. "Hiring managers say they expect tech professionals to stay with their firm about three years," Dice notes. "That makes it tough to cross-train, retrain or train at all."
A Testament to Telework's Progress
Federal agencies were open for business in the wake of a major storm in the D.C. area on Friday, June 29, that caused power outages and transportation problems for residents. And the fact that federal agencies were open, with employees having the option to take unscheduled leave or telework, pays tribute to the fact that telework has come a long way in the past couple of years.
Josh Sawislak, senior fellow for Telework Exchange, told Wired Workplace on Tuesday that the response to the storm -- which caught D.C.-area residents by surprise -- was proof that federal agencies have come a long way in implementing telework into their continuity of operations plans.
"If this storm had happened even five years ago, the government would have been shut down Monday and Tuesday," he said. "But we're seeing a much more resilient government than we have in the past."
The trouble with the storm, however, was that not only did some federal agencies lose power, many federal employees lost electricity in their homes, Sawislak said. But that should not necessarily prevent federal employees from being able to telework, he added.
"We tend to think about telework as working from home, but really it's much broader. It's really what we call remote work," he said. "The equipment you have, the training you have and the systems you set up, whether you're sitting at your house, someone else's house, a hotel room or another agency's office … all you have to have is connectivity. It doesn't matter where you are."
Sawislak said while there has not been any data on the number of agencies or employees that were able to continue working despite the power outages and transportation disruptions, he has heard from several agencies that said they were able to keep operations going, with many noting they were thankful to have invested in the equipment and training necessary to make that possible.
He said that this storm was a great example of why all federal employees, regardless of the type of job they perform, should be provided the tools and training necessary to telework in any emergency situation.
"If we can train, equip and prepare everybody, then situations like this are much easier to ensure we have continuity of operations throughout the government," he said. "This has been a great opportunity to really get people to understand why telework is such a key piece of a resilience strategy."
What impact did telework have on your agency's ability to continue operations after Friday's storm? Is this evidence that telework has come a long way in the past couple of years?
(Image via JJ Studio/Shutterstock.com)