Lawmaker presses on with part-time retirement plan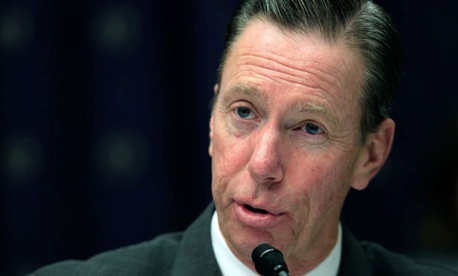 Rep. Stephen Lynch, D-Mass.

Charles Dharapak/AP
A proposal to allow feds to ease into retirement and to roll over unused leave into their Thrift Savings Plan accounts is still alive despite being dropped from a inclusion in a defense authorization bill, according to its author.
Rep. Stephen Lynch D-Mass., is still considering how to press on with his measure, but vowed he would do so.
"I will continue to push for this TSP, phased retirement proposal to become law whether that is in the form of other legislation or as a stand-alone bill," Lynch said.
"The phased retirement option is a very basic and common-sense feature that will save taxpayers millions and will allow us to retain our most skilled and experienced workers," he said. "The TSP lump-sum transfer proposal is popular in the private sector and will bring parity for retiring federal workers."
Lynch offered the proposal as an amendment to the the defense authorization bill, but the House Rules Committee decided not to take it up as part of that bill.
Under phased retirement, retirement-age federal employees would continue working part time while receiving partial annuities and could earn additional retirement benefits proportional to the amount of time they work. Proponents say the plan would save millions and encourage mentoring between older employees and newer hires to help preserve agency knowledge.
The Congressional Budget Office recently found a similar phased-retirement provision passed by the House Oversight and Government Reform Committee would save $427 million between 2013 and 2022.
Similar provisions also were included in the Office of Personnel Management's fiscal 2013 budget request and the transportation bill approved by the Senate in March.
Lynch is confident the provision, including the TSP portion that applies to all federal retirees, will move forward. The measure has received bipartisan support in the House.