Play of the Day: Is Clinton Coverage Sexist?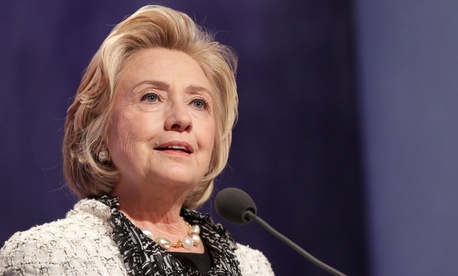 JStone/Shutterstock.com
Is it sexist to ask whether Chelsea Clinton's baby will affect the 2016 election? Jon Stewart says no, especially since it is a question that has never been asked about any male presidential candidate ever — including Mitt Romney, who has a "grandchildren petting zoo."
Plus: The Colbert Report hopes you celebrated Earth Day the Fox News way. President Obama is on a trip to Asia, but he's skipping China this time.
(Image via JStone / Shutterstock.com)