Senator: Government Shutdown Is 'Stupidity on Steroids'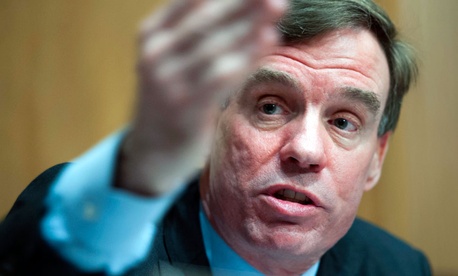 Sen. Mark Warner, D-Va.

Cliff Owen/AP
Senate Democrats representing states with large federal employee populations gathered at a congressional office building Wednesday to decry the effects the government shutdown is having on the nation's workers and economy.
The lawmakers emphasized that without paychecks, federal employees -- both those furloughed and those required to work without pay -- would not be filling up their gas tanks or shopping at the grocery store, resulting in an overall drag on local economies.
"Real people's lives have been affected by this," said Sen. Ben Cardin, D-Md.
The four senators each introduced a federal employee who was forced to take unpaid leave, asking them to share their personal anecdotes of the work they cannot perform and the effects of the shutdown on their families.
"I don't have this in my budget to be furloughed," said Marcelo Del Canto, a budget analyst at the Health and Human Services Department whose wife is also a furloughed federal employee.
Amy Fritz, a meteorologist at the National Weather Service with two master's degrees, said she needs her salary to pay back her college loans. "I have student loans debt to the tune of $135,000," Fritz said. "I need to pay this back. Let us get back to work. Let us do our job so we can serve you."
The lawmakers also discussed the hits federal employees have already taken in various budget and deficit reduction agreements, including a three-year pay freeze, cuts to benefits and furloughs resulting from sequestration.
"Enough is enough," said Sen. Mark Warner, D-Va. "Sequestration is stupid. Shutting down the government is stupidity on steroids."
Warner added: "This is not just about federal employees. This is affecting national security."
Cardin said the Senate's top priority is to get government back up and running, but vowed to also ensure furloughed feds are granted retroactive pay once an agreement on a continuing resolution is reached. Both the House and Senate have introduced legislation to grant back pay, with several House Republicans signing on as co-sponsors. Cardin said paying feds retroactively is the "least we can do," adding that he was confident House Republicans would support the measure.
Senate Appropriations Committee Chairwoman Barbara Mikulski, D-Md., said Democrats would not support the Republican effort to fund just three entities under the federal budget.
"We need to reopen the entire federal government," Mikulski said.