Cutting Costs

Inside the effort to improve the efficiency of federal operations.
'Boo-urns!': Mr. Burns Explains the Fiscal Cliff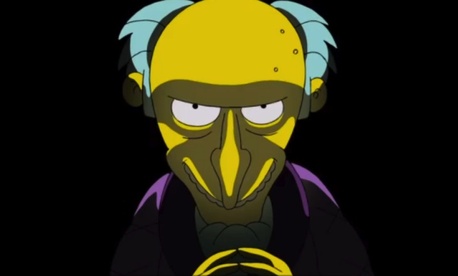 YouTube
Mr. Burns, the Simpsons' resident curmudgeon and old rich guy, emerged from his post-election depression to explain what this fiscal cliff thing is all about in terms we common folk can understand: "Think of the economy as a car and the rich man as the driver. If you don't give the driver all the money, he will drive you over a cliff. It's just common sense."
He also detailed his "progressive" views on immigration and Sen. Marco Rubio...
Check out the "excellent" video below: