GSA tells feds to consolidate snail mail, use email more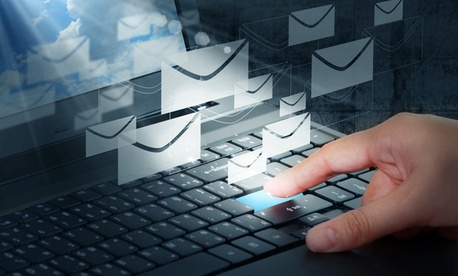 nokhoog_buchachon / Shutterstock.com
The General Services Administration has issued guidance to federal agencies on how to consolidate their mail management practices to help reduce both economic and environmental waste.
A bulletin GSA issued earlier this month directs federal agencies to examine their internal policies and to look for ways to consolidate mail, such as presorting, reducing hard copy agency-to-agency mailings and ensuring teleworkers properly receive their mail.
GSA makes several specific suggestions for mail consolidation in the memo, including using U.S. Postal Service flat-rate boxes, eliminating inefficient postage metering, scheduling mailings in advance and coordinating with other agencies to qualify for discounts, and training employees in USPS address management tools to reduce the number and expense of returned mail.
It also suggests using email rather than hard copies where possible, and scanning first-class and standard incoming hard copy mail and delivering it electronically.
In addition, federal agencies can earn a work-sharing discount if they reduce the effort USPS must put into mail processing. The Postal Regulatory Commission also has expressed interest in the issue: At a May 2 public meeting, the USPS watchdog discussed a related 2011 paper written by PRC staff. That research suggests USPS could save up to $100 million if the federal government further presorted its mail, and up to $250 million from centralizing state agency mail operations.
Although mail volume overall is slowly declining -- junk revenue climbed in 2010 but USPS delivers less first-class mail today than it did five years ago -- mail communication in the federal government differs, in part because nongovernment mailers can use alternative electronic communications, according to PRC.
"Nongovernment mailers can offer incentives and penalties to convert customers from the mail channel to electronic channels," PRC stated. "In contrast, a government entity must serve everyone, and thus does not possess the same type of operational flexibility. Most government use of mail is mandated by laws that both obligate and specify the use of the mail channel. For example, the U.S. government mandates that federal agencies notify affected citizens following electronic data breaches."
The guidance, addressed to heads of federal agencies, is slated to take effect this month. It is unclear whether target dates or metrics for implementation have been established.
(Image via nokhoog_buchachon /Shutterstock.com)