Fedblog

Government Executive Editor in Chief Tom Shoop, along with other editors and staff correspondents, look at the federal bureaucracy from the outside in.
No Peace for Former IRS Exec Lerner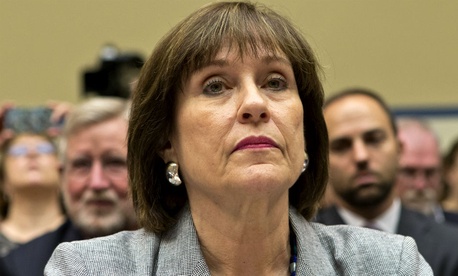 Lois Lerner, former IRS executive

J. Scott Applewhite/AP
The widely noted retirement of Lois Lerner from the scandal-tarnished Internal Revenue Service last month apparently has not brought her much peace.
As the "public face" of the agency's Exempt Organizations division that has been blasted for applying special scrutiny to certain applicants for tax-exempt status, Lerner may still be required -- or may agree under immunity -- to testify before congressional panels on how nonprofit groups' political leanings were evaluated without much consistency by agency reviewers.
And news reports show that her recent effort to join a Montgomery County, Md., grants board have stirred partisan sentiment in that Washington suburb.
As reported first by The Washington Post, Lerner sent a resume and letter seeking a volunteer position on the county's Grants Advisory Group to screen funding requests from nonprofits.
During her IRS work on nonprofit tax forms, "I learned a lot about the qualities that make an organization effective and efficient," she wrote. "I believe that knowledge would be useful to the team determining where the county should spend its limited grant funds."
While a county council member agreed to forward her application like any other, a Republican Party spokesman demanded that Lerner be blackballed. "In light of the continuing inquiry into whether Lerner used her official position at the IRS for partisan ends, she should not be involved in screening Montgomery County nonprofit grant applications," Mark Uncapher, chair of the Montgomery County Republican Central Committee, told the Maryland Gazette. "Appointing Lerner would raise questions about the county's grant program."
Lerner's attorney, William Taylor, did not respond to calls for comment on her next steps. But Lerner received support from Paul Streckfus, the editor of a journal on exempt organization tax issues who tracked the story. At first, Streckfus wrote, he thought the Post reporter had misinterpreted a piece of satire. Lerner "still has a lot to contribute to the EO sector," he wrote. "Lois made a few mistakes, but I'm sure we all wish her well and she's certainly taken a lot of grief over her actions or inactions."