Fedblog

Government Executive Editor in Chief Tom Shoop, along with other editors and staff correspondents, look at the federal bureaucracy from the outside in.
Look Who Was on the IRS List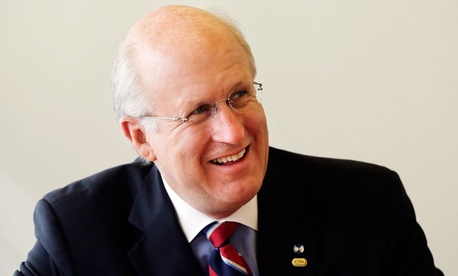 David Walker, former comptroller general

Mark Lennihan/AP
Former Comptroller General David Walker has a professional as well as a personal interest in the outcome of the investigation of the Internal Revenue Service's mishandling of nonprofit groups' applications for tax-exempt status.
Among the many hats Walker has worn since departing the Government Accountability Office in 2008 is that of founder and CEO of the Comeback America Initiative, which "promotes fiscal responsibility and sustainability by engaging the public and assisting key policymakers on a nonpartisan basis in order to achieve solutions to America's fiscal imbalances," its mission statement says.
Walker did not fail to notice back in May when a Treasury Department inspector general's report on IRS' extra scrutiny of certain nonprofits included Comeback America on a list of nearly 300.
"The good news was we were deemed centrist," he told Government Executive. "The bad news was the IRS considered mission and ideology, which is inappropriate. They're supposed to determine whether groups engaged in political activity." Hence the report "confirmed they were doing things they shouldn't do."