Fedblog

Government Executive Editor in Chief Tom Shoop, along with other editors and staff correspondents, look at the federal bureaucracy from the outside in.
Storify: GovExec on #SOTU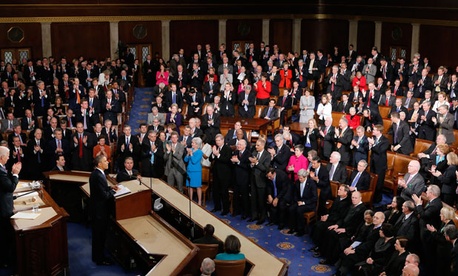 J. Scott Applewhite/AP
In addition to liveblogging, the GovExec.com staff was also working on livetweeting the most-tweeted speech in the history of Twitter. The speech included many references to federal government programs, initiatives and partnerships with private industry. President Barack Obama also continually referenced trimming the budget by making government more efficient.
Read GovExec's real-time coverage of the speech below.