Fedblog

Government Executive Editor in Chief Tom Shoop, along with other editors and staff correspondents, look at the federal bureaucracy from the outside in.
The Emancipation Proclamation, Up Close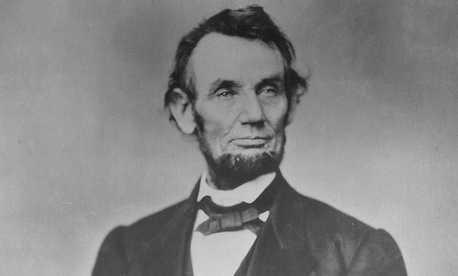 National Archives
It's not every year that the original copy of the Emancipation Proclamation gets showcased by the National Archives and Records Administration. To mark the 150th anniversary of the day President Lincoln signed it on Jan. 1, 1863, the agency's preservation and exhibit professionals offered the public a rare opportunity to glimpse the delicate and fading treasure—written on quotidian 19th-century stationery to free the enslaved persons in territory controlled by Confederate forces.
Turnout to enter the room just off the hall where the nation's charter documents are displayed seemed healthy, judging by the lines that snaked around from Washington's Constitution Avenue nearly to Pennsylvania Avenue. Archives officials reported Wednesday that visitors on Sunday, Dec. 30, numbered 1,909. The number spiked up to 4,381 on Monday, before easing down to 2,851 on Tuesday, the actual anniversary.
"We take very seriously the role of both protecting the critical and precious federal documents and making them accessible to the public," Archives spokeswoman Donna Garland told Government Executive. "We have thorough security screening of all visitors to the National Archives. That was not changed for this event. We did have additional security assigned to the document, but we also do this with featured document exhibits."
The agency stationed additional uniformed staff during the three-day showing, she added. "They were knowledgeable about the Emancipation Proclamation, so they served several purposes: keeping folks in line informed about the status of the wait, discussing the document and answering questions from visitors, and keeping the line moving near the document so that we could accommodate as many people as possible. "