Fedblog

Government Executive Editor in Chief Tom Shoop, along with other editors and staff correspondents, look at the federal bureaucracy from the outside in.
JFK: If You Can't Serve, At Least Vote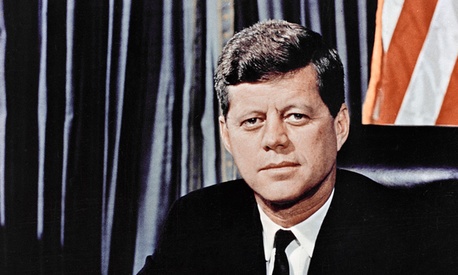 AP
Our brethren at the Atlantic have highlighted a public service announcement, filmed in late October 1962, just days after the Cuban Missile Crisis formally ended, featuring President John F. Kennedy. In it, he urges Americans to vote, using language harkening back to the "ask not" rhetoric of his inaugural address.
"Not everyone can serve in our armed forces or in our government." Kennedy says, "but there is one thing you can do. There is one way you can indicate your devotion to freedom. There is one way in which we can show how strongly we believe in our democracy. Next Tuesday, Nov. 6, is Election Day. I hope every American will turn out and vote."
Here's the full video: